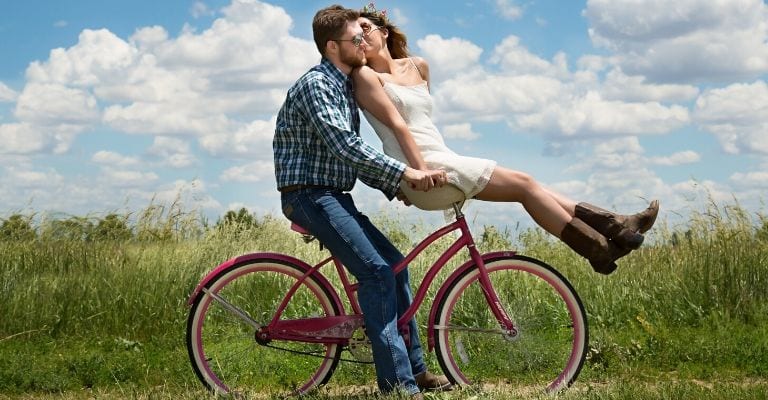 Your husband is human. No matter how much he loves you, he's going to mess up. He's going to hurt your feelings.
Just because he hurts your feelings doesn't mean he doesn't love you. Most of the time, it's probably unintentional.
What do you do when your husband hurts your feelings?
I'm not saying hurting your feelings is okay, but don't throw him out if he makes a mistake. A mistake and a habit are two different things.
Here are four things your husband's going to do no matter how much he loves you:
1. Lose his temper
When a man feels disrespected, he might get mad. Just because he occasionally loses his temper, doesn't mean he doesn't love you.* Shaunti Feldhahn, a relationship researcher, says in her book "For Women Only" more than 80 percent of men will get angry during a conflict when they feel like they're being disrespected. And a lot of times, their responses seem disproportionate to the situation. Instead of thinking he doesn't love you, accept that he's a man who may lose his temper occasionally. Losing your temper occasionally is different from verbal or physical abuse.*
2. Find someone else attractive
Just because he married you doesn't mean he's immune to finding someone else attractive. No matter how much he loves you, he's going to notice attractive women. What matters is what he does with those feelings. If he stares at other women, he's being disrespectful. That's not okay. Most of the time if he finds another woman attractive, you'll never know. But don't think he doesn't love you if he does.
3. Make you carry the load
Marriage is not 50-50; it's 100-100. No matter how much he loves you, sometimes you may have to carry the load–whether it's taking care of the kids, earning the income or doing housework. Hopefully, he'd do the same for you. He probably feels terribly about leaving you to do everything on your own, but sometimes life won't allow him to be fully engaged. So when you're picking up the extra slack, remind yourself that he loves you and he would do the same for you.
4. Not recognize his own mistakes
Everyone has blind spots. Even the best guys sometimes think they're right when they're wrong. Just because your husband doesn't immediately admit fault and apologize, doesn't mean he doesn't love you. Sometimes pride can overshadows a desire to admit fault and ask for forgiveness.
Your husband is human. No matter how much he loves you, he's going to make mistakes. He's going to be inconsiderate. Love your husband with all you've got, and cut him slack when he messes up.
*NOTE: This article is not referring to physical or verbal abusive. If you are being abused, seek professional help right away. The National Domestic Violence Hotline number is 800-799-7233.
Need skills to build intimacy?
---
Subscribe to updates from The Not So Excellent Wife here!
Also known as the Not So Excellent Wife, Sheila Qualls understands how tiring a tough marriage can be.
She went from the brink of divorce to having a thriving marriage by translating timeless truths into practical skills. She's helped women just like you turn their men into the husbands they want.
After 33 years of marriage, she's a coach and a speaker whose passion is to equip women to break relationship-stifling habits and do marriage God's way. And you don't have to be a doormat to do it.
She and her husband Kendall live in Minnesota with their five children and their Black Lab, Largo.
In addition to coaching, Sheila is a member of the MOPS Speaker Network. Her work has been featured on the MOPS Blog, The Upper Room, Grown and Flown, Scary Mommy, Beliefnet, Candidly Christian, Crosswalk.com, The Mighty and on various other sites on the Internet.