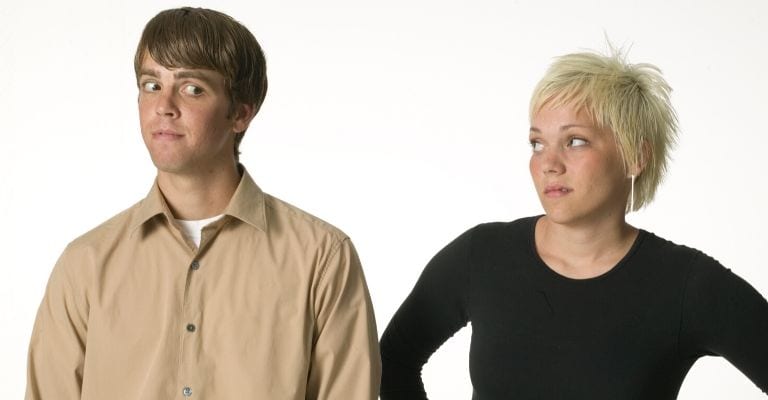 How should you apologize to your husband when you hurt his feelings? Like you really mean it.
Have you ever blasted him for something only to find out you were dead wrong?
You know what I'm talking about. You make an assumption about his motives or why he was late only to find out you were mistaken.
I've been guilty of this too many times. It's embarrassing.
If you're anything like me, you've had those kinds of wife-fail moments, too.
When you make a negative assumption about your husband, he feels disrespected. No one likes to be accused of something they didn't do. And an assumption is like an accusation.
Messing up is never fun.
Take action when you mess up
If you want to be a godly wife, you have to take action when you mess up. That action begins with an apology.
Apologizing isn't easy, but it'll go a long way towards restoring harmony in your relationship.
Here are three tips for an apology that sounds like you really mean it:
1. Acknowledge
Let him know you know you were wrong. Acknowledge the specific act.
Generic acknowledgements like "Hey, sorry about that" are weak because you're not taking responsibility. They can seem almost dismissive. Identifying the specific offense and how it must've made him else feel lets him know you understand the pain you caused.
2. Apologize
People don't like to apologize. But, when you've hurt someone's feelings, you need to say the "s" word, which can be humbling. It's awkward. It's embarrassing. We think it makes us look weak. Actually, humility shows strength of character and can build intimacy because it shows vulnerability.
Apologize like you mean it. With sincerity. For example, "I'm sorry for assuming… I must've hurt your feelings. You probably felt disrespected. I love you and don't want to make you feel bad."
Offer to make it right.
3. Ask Forgiveness
Ask for forgiveness. Apologizing and asking forgiveness are not my ideas. God commands it. When your husband sees you're truly brokenhearted over hurting him and think enough of him to apologize and ask forgiveness, he feels loved and important.
Considering others before ourselves is a model of Christ-like behavior, which goes a long way towards healing hurts.
Do I get it right every time? Nope. And you won't either, but practice makes progress.
Need skills to build intimacy?
---
Subscribe to updates from The Not So Excellent Wife here!
Also known as the Not So Excellent Wife, Sheila Qualls understands how tiring a tough marriage can be.
She went from the brink of divorce to having a thriving marriage by translating timeless truths into practical skills. She's helped women just like you turn their men into the husbands they want.
After 33 years of marriage, she's a coach and a speaker whose passion is to equip women to break relationship-stifling habits and do marriage God's way. And you don't have to be a doormat to do it.
She and her husband Kendall live in Minnesota with their five children and their Black Lab, Largo.
In addition to coaching, Sheila is a member of the MOPS Speaker Network. Her work has been featured on the MOPS Blog, The Upper Room, Grown and Flown, Scary Mommy, Beliefnet, Candidly Christian, Crosswalk.com, The Mighty and on various other sites on the Internet.