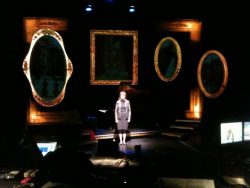 Here is a link to John Monahan's excellent interview with Mona Golabek, star of the one-woman play "The Pianist of Willesden Lane." It appeared on Boston's Catholic TV last Friday, December 7 and can now be seen online.
The interview is at the 18″ minute mark of the half hour program "Clear Voice". It is an excellent interview and introduction to the play, that I believe, can change lives.
You can still purchase tickets to "The Pianist of Willesden Lane" (also good for young people 11 or 12+) here. The play runs until December 16.
And you can read my review of "The Pianist of Willesden Lane" here