Paul at Disoriented. Reoriented has a nice post today on "The Toxic Assumption of the 'Biblical Worldview.'"
He's reading through the book unChristian: What a New Generation Really Thinks about Christianity … and Why It Matters, by David Kinnamon and Gabe Lyons of the evangelical Barna Group. Kinnamon and Lyons argue that a greater emphasis on a "biblical worldview" is what the church needs to stop hemorrhaging young people.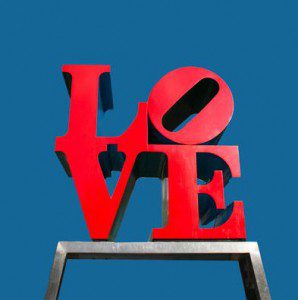 As Paul notes, this is a popular slogan, but an empty one. In the white evangelical subculture, "'biblical worldview' is something of a code for 'conservative doctrine' that treats the Bible as a fully applicable roadmap for life in the 21st century."
The quest for a bit of content to such slogans often seems futile — a tour through an endless cycle of synonymous ciphers. What do you mean by "biblical"? Conservative. OK, then what do you mean by "conservative"? Orthodox. OK, then what do you mean by "orthodox"? Evangelical. OK, then what do you mean by "evangelical"? Biblical. …
Happily, Kinnamon and Lyons take the unusual step of actually enumerating what they mean by a "biblical worldview," listing the eight essential vitamins and nutrients they say it must entail.
Unhappily, this list is, as Paul says, "a hot mess."
Here is what they provide as the eight elements of a "biblical worldview":
Jesus Christ lived a sinless life.
God is the all-powerful and all-knowing Creator of the universe, and he still rules it today.
Salvation is a gift from God, and it cannot be earned.
Satan is real.
A Christian has a responsibility to share his or her faith in Christ with other people.
The Bible is accurate in all of the principles it teaches.
Unchanging moral truth exists.
Such moral truth is defined by the Bible.
"Faith, hope, and love abide, these three," the Apostle Paul wrote, "and the greatest of these is love."
But faith, hope and love do not abide in this "biblical worldview."
Love — the greatest of these, the most excellent way, the imperative of the greatest commandment and the second which is like unto it — is apparently not an essential element to a "biblical" worldview.
Seriously, what book were these guys reading? Because it sure wasn't the Bible.
Do justice, love mercy, walk humbly with thy God. … Not part of a "biblical worldview."
For I was hungry and you fed me. … Not part of a "biblical worldview."
For God so loved the world. … Not part of a "biblical worldview."
God is love. Whoever lives in love lives in God, and God in them. … Not part of a "biblical worldview."
Is not this the biblical worldview that I choose:
to loose the bonds of injustice,
to undo the thongs of the yoke,
to let the oppressed go free,
and to break every yoke?
Is it not to share your bread with the hungry,
and bring the homeless poor into your house;
when you see the naked, to cover them,
and not to hide yourself from your own kin?
We could also critique those elements that did make the cut in Kinnamon and Lyons' list — such as the perverse choice to emphasize Jesus' moral purity as his most essential attribute, as though this leper-hugging, Sabbath-breaking, woman-touching, dead-embracing friend of prostitutes and tax collectors wanted us to turn him into the standard-bearer for the very holiness-as-avoidance purity system he trespassed and trampled as routinely as breathing.
But there's no need to nitpick. Kinnamon and Lyons took eight swings at the question of what constitutes a "biblical worldview" and whiffed on love every time. I am agape at this lack of agape.
If "the Bible is accurate in all of the principles it teaches," then this idea of a "biblical worldview" that hath not love is a sounding brass and tinkling cymbal. It is nothing. It gains nothing. Whoever does not love does not know God.
This isn't complicated. It's not a trick question.
Love.
Love. Love. Love. Love. Love.
Any discussion of a "biblical worldview" has to begin with love. And it has to end with love. Love is the alpha and omega, the beginning and the end of it. He said so himself.
I don't know where Kinnamon and Lyons got their "biblical worldview," but it isn't from the Bible.