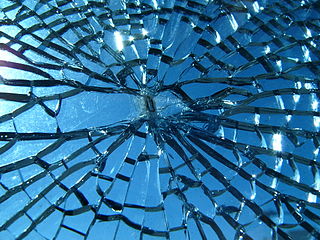 The Whoring Bride of Christ.
Daily Advent Reflection.
Chris Smith.
Hosea 6:1-6
Thursday December 1, 2011

We ride our bikes
around the circle in the cemetery,
Weaving.
I wave up to You on the Cross.
Am I to come upon You suddenly
Like this forever?
Happy, relieved that You are here
and I can see You, I can feel You?
—
You are like the ticket-half
I find inside the pocket of
my old leaf-raking coat.
There all the time, all the while,
forgotten.
I so often seem to leave You
in churches
and other islands.
And on my beads
where I can see You, I can feel You.
I take the ticket-half
and put it on the table, saying,
This is God
and He's here through my comings
and my goings.
But I walk past the ticket-half,
I walk past the ticket-half.
I walk past the ticket-half
just as I've walked past the Cross on our wall.
—
Our self-importance grows so dazzling
We don't see You.
But Gentle Jesus, aren't You always,
aren't You every hour here?

---

– The Innocence Mission, "Every Hour Here"
*** Listen: [ Youtube ]
These daily Slow Church Advent Reflections are based on the Daily Readings of the Revised Common Lectionary (Year B). We love for you to read and reflect along with us!
To keep up with this daily Advent series, follow SlowChurch.com on FACEBOOK or TWITTER.
One of the basic convictions of a slow church theology is God's patience and graciousness with us, the easily distracted people of God. At all times, God desires that we be reconciled, but our desires wander all over the place. There are few biblical stories that narrate the dynamics of this relationship better than that of Hosea. God tells the prophet Hosea to marry the prostitute Gomer, and to have children with her. As the story unfolds, God further instructs Hosea to keep taking Gomer in after she wanders off, giving himself to other men, as an embodiment of God's love and commitment. (For a clear and creative telling of this story, you would do well to listen to Bill Mallonee's spoken word telling below; which starts at about 4:50 in this track, though the song that precedes it is superb as well).
[ Bill Mallonee – The Hosea Story (from Archive.org) ]
Today's text, Hosea 6:1-6, begins with Israel begging God to take them back (5:15-6:3). God then chastises them "What shall I do with you, O Ephraim? What shall I do with you, O Judah? Your love is like a morning cloud, like the dew that goes away early." (v. 4). God's judgment has been poured out on Israel (v.5), but they still repeatedly wander off. What God wants from Israel, and certainly what God wants from us, is not half-hearted stepping through religious rituals, but love and commitment and knowledge (v. 6). Recalling the first of these Advent reflections, we are prone to give ourselves to other gods. God's people have excelled at mustering up all kinds of religious techniques and shortcuts that may make us feel good for awhile, but don't transform us and produce in us the sort of love and commitment that God desires from us. It's fascinating to me that the roots of our English word "religion" mean to bind again. I'm inclined to believe that most of what we do in the name of religion, actually does little to bind ourselves again to our Creator and Redeemer. Like Israel in the time of Hosea – and actually throughout much of their biblical history – we want to give the appearance of religion without giving our hearts, our love and our commitment. So, we fashion all kinds of shortcuts – eloquent preachers, well-crafted music, catchy videos (and none of these things is necessarily bad) – that make us feel good about our faith on Sundays, while we like Gomer whore ourselves out for the next six-and-a-half-days to the gods of Western culture: consumerism, individualism, self-indulgence, etc. Astonishingly, God continues to love us throughout all our unfaithfulness, but what we need – and what we're doing in trying to help churches reimagine themselves as slow church communities – is to learn to be together as church communities and to discern practices together that draw us deeper into a holistic love and commitment to one another and to God.
In this Advent season, may God give us the courage to slow down and the clarity to see all the unfaithfulness that lies at the heart of our lives as individuals and church communities. As we confess this unfaithfulness together, may God's Spirit move within our communities to stir our imaginations with visions of how we might begin to move together in the direction of deeper commitment to one another, to our neighbors and to God. May God , who is ever-faithful and "every hour here," guide us in all loving patience and graciousness into the deeper knowledge and intimacy for which we have been created!
———-
Chris Smith is co-writing Slow Church (forthcoming Likewise/IVP Books) with John Pattison. He is editor of The Englewood Review of Books, and a member of The Englewood Christian Church community on the urban Near Eastside of Indianapolis.