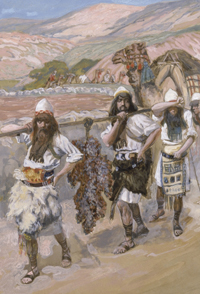 You Will Be My People.
Daily Advent Reflection.
Kimberly Roth.
Ezekiel 36:24-28
Saturday, December 3, 2011
I want you to be my love
I want you to be my love
'Neath the moon and the stars above
I want you to be my love
– Over the Rhine
Listen: [ YouTube ] [ Spotify ]
These daily Slow Church Advent Reflections are based on the Daily Readings of the Revised Common Lectionary (Year B). We love for you to read and reflect along with us!
To keep up with this daily Advent series, follow SlowChurch.com on FACEBOOK or TWITTER.
There are many passages of scripture I cannot wrap my heart around. I read them, I wrestle with them, I mine them for glimmers of hope and occasionally, like Meg in A Wrinkle in Time, I exclaim "I see! I got it! For just a moment I got it! I can't possibly explain it now, but there for a second I saw it!"
Humanity is a wreck. We cannot even begin to agree on what it looks like to love our God, to love our neighbor, or even to love ourselves. I take solace in the fact that even a cursory exploration of history reveals that we have never possessed such a skill, and that the deficiency seems to be inherent in the human condition.
Madeleine L'Engle has written in The Irrational Season:
"We have much to be judged on when he comes, slums and battlefields and insane asylums, but these are the symptoms of our illness, and the result of our failures in love. In the evening of life we shall be judged on love, and not one of us is going to come off very well, and were it not for my absolute faith in the loving forgiveness of my Lord I could not call on him to come."
We, indeed, have much to be judged on.
On the other hand, humanity is beautiful. In the midst of our communal struggle to discover what it is to truly live, we have learned to give, wage peace and heal in creative and self-sacrificing ways. I have had opportunity to glimpse the kingdom that was and is and is to come.
It seems to me, as I read through the scriptures, that (at least from the scribe's point of view) God has had a hand in creating oppressed peoples, war and hostility. It doesn't seem to line up with The Way taught by the Word Made Flesh. But it's there, in the story of the scriptures. It's there in the story of the prophet Ezekiel.
In the ancient give and take of mankind's interactions with the Creator, God has asked us "How long…" and we have asked God the same. It would seem that neither of us understands the other very well.
Yet tucked away in story after story of prophets, priests and kings is a promise to God's people:
I will gather you.
I will redeem you.
I will renew you.
I will restore you.
I will put my spirit in you.
I will be your God.
You will be my people.
In some way, shape or form, this promise echoes again and again throughout the stories of scripture. It is foreshadowed in the incarnation of Christ. And it is extended to every tribe, tongue and nation after the Pentecost as the spirit reveals that the grace of God is extended to all, that it is not the sole possession of Israel.
We will have much to be judged on when he comes.
We have many questions that trouble us in the here and now.
Because we believe that he is a God who longs to gather and cleanse, a God who longs to give us a new heart and a new spirit, a God who longs to move in us, we can call out in this Advent season, "Even so, come, Lord Jesus…"
——–
Kimberly Roth listens, lives and learns alongside both R Street Community Church and Eikon Church in Little Rock, Arkansas.