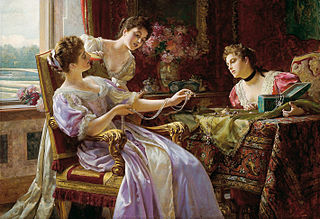 Examining our Jewelry.
Daily Advent Reflection.
Chris Smith.
Psalm 126.
Thursday, December 8, 2011
Sold me a wealth of pleasure,
it was a dime store full of pain.
The stuff I thought was jewelry;
it turns out to be chains.
– Bill Mallonee / Vigilantes of Love "Losing it"
These daily Slow Church Advent Reflections are based on the Daily Readings of the Revised Common Lectionary (Year B). We love for you to read and reflect along with us!
To keep up with this daily Advent series, follow SlowChurch.com on FACEBOOK or TWITTER.
Last week, we highlighted the power that Babylon holds over us and our habitual unfaithfulness to the way of Christ. However, in Western consumer society, I'm not sure how often we even realize our captivity, let alone mourn it. Like the kings and merchants of Rev. 18, the powers of the world have us ensnared by means of our selfish interests and as long as these interests are taken care of and we're comfortable, then we're blind to our own captivity.
The Psalm for these days leading up to the third Sunday of Advent is Psalm 126, a song that celebrates God's liberation of Israel from exile in Babylon. Now unlike us, the Israelites were deeply aware of the reality of their captivity, and mourned it. And because they had grieved their captivity, they were able to celebrate with the deepest joy when God liberated them. "When the Lord restored the fortunes of Zion,*" says the psalmist, "we were like those who dream. 2 Then our mouth was filled with laughter, and our tongue with shouts of joy" (v. 1-2). Their exile was such an oppressive nightmare, that they could hardly believe that God had actually set them free.
In Western culture, we celebrate all too easily. In my most cynical moments, I would believe that we celebrate to cover up the emptiness of our isolation in a fast-paced, modern, industrialized society. For one thing, celebrating feels good, and here's the rub of our selfishness, as long as we can celebrate and enjoy ourselves, who cares if the bills are piling up, if our children and grandchildren have a healthy future, if we are falling deeper and deeper into the pit of our own selfish captivity? The Christmas season is a prime example. We want to turn the whole season into a time of celebration, but to do so is to lose the greater joy of really celebrating the liberation that the coming of the Christ child means. We don't mourn our captivity, we don't repent and prepare ourselves for the coming of the Prince of Peace, who has broken the bonds of our captivity, should we desire to live as freed people. We are refreshed by our captivity; it makes us look and feel good, but what if as Bill Mallonee asks in today's song, this stuff we thought was jewelry turns out to be chains? If we grieve our unfaithfulness and our captivity, if we "sow in tears" (v. 5), we will rejoice on Christmas day at the coming of the Christ child. "Where, O death, is your victory? Where, O death, is your sting?" Christ's coming is great news, death has been swallowed up in the victory of Jesus, but we would all too often linger amidst the deadly comforts of our consumer culture, than to live as freed people in the self-sacrificing way of Christ. We'd rather have a season full of the cheap pleasures of parties and stuff, than to prepare ourselves contritely for the celebration of the coming King, a consuming fire who burns up all our selfishness (Rev. 18) and sets us free to embody together a community of faithfulness to the way that Jesus showed us in his life, death, resurrection and ascension.
The liberation that Christ has brought to earth is great news, but we can experience the joy of it, the singing and gleeful shouting and dancing, only to the extent that we have repented of our captivity to selfish desires. May this Advent season be a time of grieving our captivity and of repentance, so that we may be able to sing and shout with the deepest joy that Christmas day will bring!