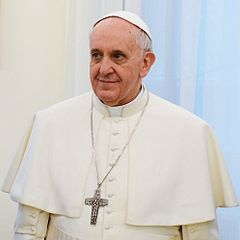 In a speech last week to the Bishops of Brazil, Pope Francis spoke eloquently about the timely need for Slow Church…
Here's a compelling excerpt from the speech:
[ HT to Tim Ross for pointing my attention to this speech… ]
"We are impatient, anxious to see the whole picture, but God lets us see things slowly, quietly.
Today, we need a Church capable of walking at people's side, of doing more than simply listening to them; a Church which accompanies them on their journey; a Church able to make sense of the "night" contained in the flight of so many of our brothers and sisters from Jerusalem; a Church which realizes that the reasons why people leave also contain reasons why they can eventually return. But we need to know how to interpret, with courage, the larger picture.
Nothing is more lofty than the abasement of the Cross, since there we truly approach the height of love!
Do we know anything more powerful than the strength hidden within the weakness of love, goodness, truth and people today are attracted by things that are faster and faster: rapid Internet connections, speedy cars and planes, instant relationships. But at the same time we see a desperate need for calmness, I would even say slowness. Is the Church still able to move slowly: to take the time to listen, to have the patience to mend and reassemble? Or is the Church herself caught up in the frantic pursuit of efficiency? Without mercy we have little chance nowadays of becoming part of a world of "wounded" persons in need of understanding, forgiveness, love."
[ Read the full speech … ]

Image Credit: http://www.presidencia.gov.ar/
Creative Commons license via Wikimedia Commons…