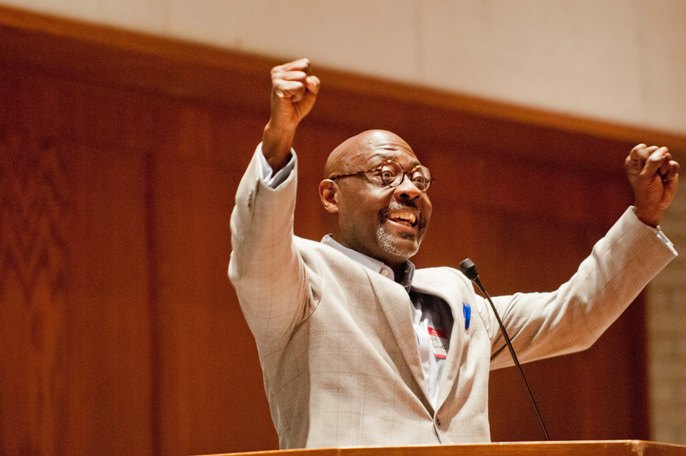 Here is the first of the audio recordings from the Slow Church Conference that we hosted last week here at Englewood Christian Church.
Our aim for the conference was to foster conversation around the work of several key theologians whose work inspired the Slow Church book that John Pattison and I wrote.
[ Download a FREE sampler of the SLOW CHURCH book here… ]
Willie Jennings is Associate Professor of Theology and Black Church Studies at Duke Divinity School.
His book The Christian Imagination: Theology and the Origins of Race was named The Most Significant Theological Work of 2010 by The Englewood Review of Books (Read the ERB Review…)
CLICK HERE for two videos that help to introduce his work….
The title of his talk was "A Place of Redemption: Putting Church on the Ground"
Part I:
Part II:
Extended Q/A:
Photo Credit: Felipe Martinez (Used with permission)