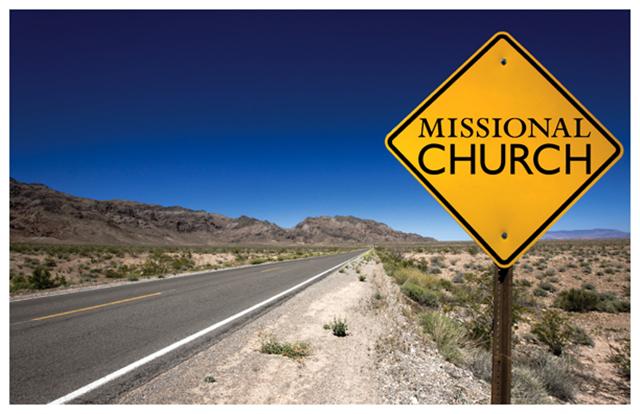 [Note: This is the first in a series of posts about some of the best, and sometimes most frequent, questions Chris and I are fielding while we are on tour talking about the book. Our blog posts are only part of the discussion. More than anything, we'd like to hear how you would respond. We'll be checking the comments frequently!]
Earlier this month I had the privilege to participate in a conversation at Warner Pacific College on the theme of "rethinking church". The event, curated by Tony Kriz and Michelle Lang, was lively and engaging and just a blast. The other featured guests that night were Kelly Bean, author of the brand new book How To Be a Christian Without Going to Church, and the three authors of The New Parish—Paul Sparks, Tim Soerens, and Dwight Friesen. (I wrote another post about that event here.)
After I gave a short, PechaKucha-inspired presentation on Slow Church, the audience had the chance to ask questions. One audience member asked me about the relationship of Slow Church to the missional movement. I didn't like my answer to this very good question.  In fact, I found the questioner afterwards to apologize for how cynical my response had been. I want to flesh out that response a little more here.
As I said that night, missional thinkers and practitioners—Lesslie Newbigin, Michael Frost, Alan Hirsch, David Fitch, and Alan Roxburgh, to name just a few—have been hugely influential for Chris and me.
My main concern (and this was the bulk of my response from stage) is for how diluted the label "missional" has become. For example, I know of churches that run food and clothing pantries, but treat the people they are serving more as client-customers than as neighbors, and yet still describe themselves as "missional" because they are doing acts of charity outside the sanctuary. I want to acknowledge how far I am from being an expert on the missional movement…but somehow I doubt that what the missional pioneers meant by whole-life mission was to overlay a missional sheen on well-intentioned, but ultimately impersonal, busywork.
A couple weeks ago, I was with my family, my pastor's family, and others from our church at Silverton's weekly Community Dinner. Community Dinner was started in 2008 with the goal of serving a couple dozen spaghetti dinners to people in need. Six years later, it is a fabulous collaboration between multiple churches and community groups, serving more than 400 meals every Wednesday to people from all walks of life. It is one important way people in my town stay connected.
On this particular Wednesday, more than 600 people had gathered at Community Dinner to celebrate our 100,000th meal served. A number of folks were recognized for their longtime support. One person who spoke was an executive at Marion-Polk Food Share, a hunger-relief organization that serves two Oregon counties. He said, "Our goal at Marion-Polk Food Share is to make sure no one in our community goes hungry. But here at Community Dinner, you come at it from the opposite direction: no one goes hungry because you've built a community."
I hope Slow Church and the missional movement can be animated by this same heart. Slow Church begins and ends with deep presence—with God and with one another. Deep presence with God and neighbor is not the means to an end but the end itself. Faithfulness to a vision must submit itself to the requirements of faithfulness in this moment and with this person. This is slow, small, daily, often unglamorous, often invisible work. And "it takes time, over time," as one Slow Church friend put it. But it all matters. And we thank you for it.
Question: Once again acknowledging my lack of expertise on all things missional, how would you respond to the question about Slow Church's relationship to the missional movement?