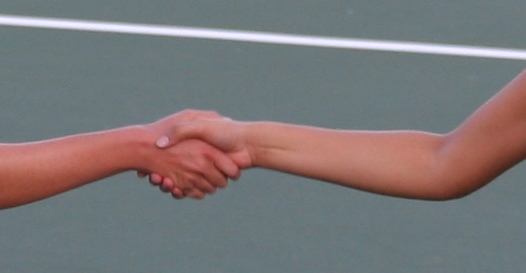 We're delighted to have a guest post today (the third in a series of three) by Justin Barringer, who was featured in David Wheeler's article in The Atlantic about the effects of seminary debt.
*** You can find the previous posts in this series here… ***
Relationally-Based Community Development and Social Enterprise
Justin Barringer

A while back I sat down with several of my homeless and formerly homeless neighbors to talk about our community. We talked about many things, about who was providing helpful goods and services, which churches were welcoming, the strengths of our neighborhood, and what needs were not being met. While there were a variety of opinions on these various topics everyone quickly came to a consensus that laundry detergent was a need that many people had, but that no one was providing. So, within a few weeks we raised enough money to buy the basic supplies to start making it in the basement of our church. Many of the same people who were at that first meeting were there again when we began to make and pack detergent.
Now we offer that detergent to folks who cannot afford to buy it elsewhere; we ask for a suggested donation of $.50 or for people to come help us make it at various scheduled times. We also make it available in larger amounts for folks in our community who can afford bigger donations, and want a product that is natural, biodegradable, hypoallergenic, and all those sorts of buzzwords. Their contributions help us make this a sustainable venture. We have also partnered with the local rescue mission to have some of the guests help make it in exchange for the mission having some for their transitional housing. All of this started because a group of friends sat down to talk about our neighborhood.
There are other examples of what I like to call relationally-based community development, which focuses on the relationships first, and out of those bonds works to create and sustain the sorts of enterprises that help communities flourish. Of course this approach is not unique, though I believe it is underutilized. In Nashville, for instance, there is a beautiful ministry "for women who have survived lives of prostitution, trafficking, addiction and life on the streets." (http://www.thistlefarms.org) Magdalene and their social enterprise were not started because of some vague sense of a need, or because statistics said there were women who needed help, or because someone thought that a group of people must generically have something to offer the community. This ministry that has helped hundreds of women, brings in millions of dollars, and has been a model for organizations all over the world started because some women started forming friendships, and those women continue building friendships to this day.
Across the country in Los Angeles, Homeboy Industries ( http://www.homeboyindustries.org/ ) works to keep young people out of gangs and off the streets. Father Gregory Boyle, or as he is more commonly known, G-Dog, was walking around his new parish years ago when he began to build relationships with young men and women caught up in gang life. Again, the organization he started is a model for programs all over the world, has countless social enterprises, and has offered thousands of people a better way of life. And, once again this all happened because an priest and some gang members became friends, and now this organization continues to thrive because folks from rival gangs work together baking bread, or washing windows, or screen printing shirts as they too learn to become one another's friend.
Even Jesus didn't approach this world by assessing people's needs from afar. As John 1 in The Message says "The Word… moved into the neighborhood." Jesus became the friend of sinners, and this God-Man said that his disciples were no longer called his servants, but his friends.
So, what does all this have to do with economics and paying clergy and community development? Sometimes I wonder that too, but I am convinced that if one wants to build or develop a community, then one must build and develop relationships, friendships even. I was talking to Richard Beck (http://experimentaltheology.blogspot.com/) about ministry a few months ago and he said that it would really shift our mindset if we looked at how many friendships were formed in a given ministry rather than only measuring money brought in, or the number of people fed, or the types of services offered. It is out of these friendships that we can start building small businesses in our communities and churches that will help fight poverty, recognize dignity, and develop healthier neighborhoods, but most of all these friendships will produce more friendships, hopefully leading people to declare friendship with God.
So, back in my neighborhood we are still trying to figure all this out, and hopefully we continue to do it together. I personally would love to eventually expand this operation with the potential of providing a couple jobs, or at least job training, as well as perhaps making some money to help our church better serve the community.
How about you and your community? Have you thought about some sort of social enterprise? Are you seeing friendships formed? Are those friendships shaping the way that your church ministers?