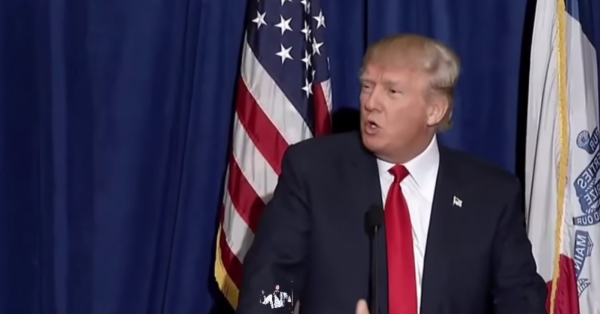 Here's a note: if you want to lecture Donald Trump on immigration, don't do it in a press conference in front of cameras…
A Univision reporter named Jorge Ramos had already criticized Trump by saying, "Right now Donald Trump is, no question, the loudest voice of intolerance, hatred and division in the United States."
Um… okay.
So when he started to lecture Trump, the candidate wasn't obligated to let him have the microphone. That's how this works. The candidate runs the conference.
Trump told him to "Sit down" and "go back to Univision." I can already hear reporters furiously tapping into their laptops that this shows that Trump doesn't like Mexicans, etc.
But I'm half Mexican, and I can tell you that his comment was not directed at "my people." Not at all. It was directed at the rude, arrogant reporter who believed the press conference was created as a platform to build his reputation. Just like Erick Erickson decided to cross Trump to build his own brand, this Univision reporter seized the same opportunity.
Here's the moment that happened in the conference. I'm sure this is like an ink blot test. You see in it what you bring into it. But what I see is a candidate who won't sit by while people overstep their bounds.
Say what you will about Trump. But how many of you doubt that he'd do much better that our current President who "negotiates" with Iran and gives away everything while asking nothing in return?
Read more on the Patheos Faith and Family Channel!