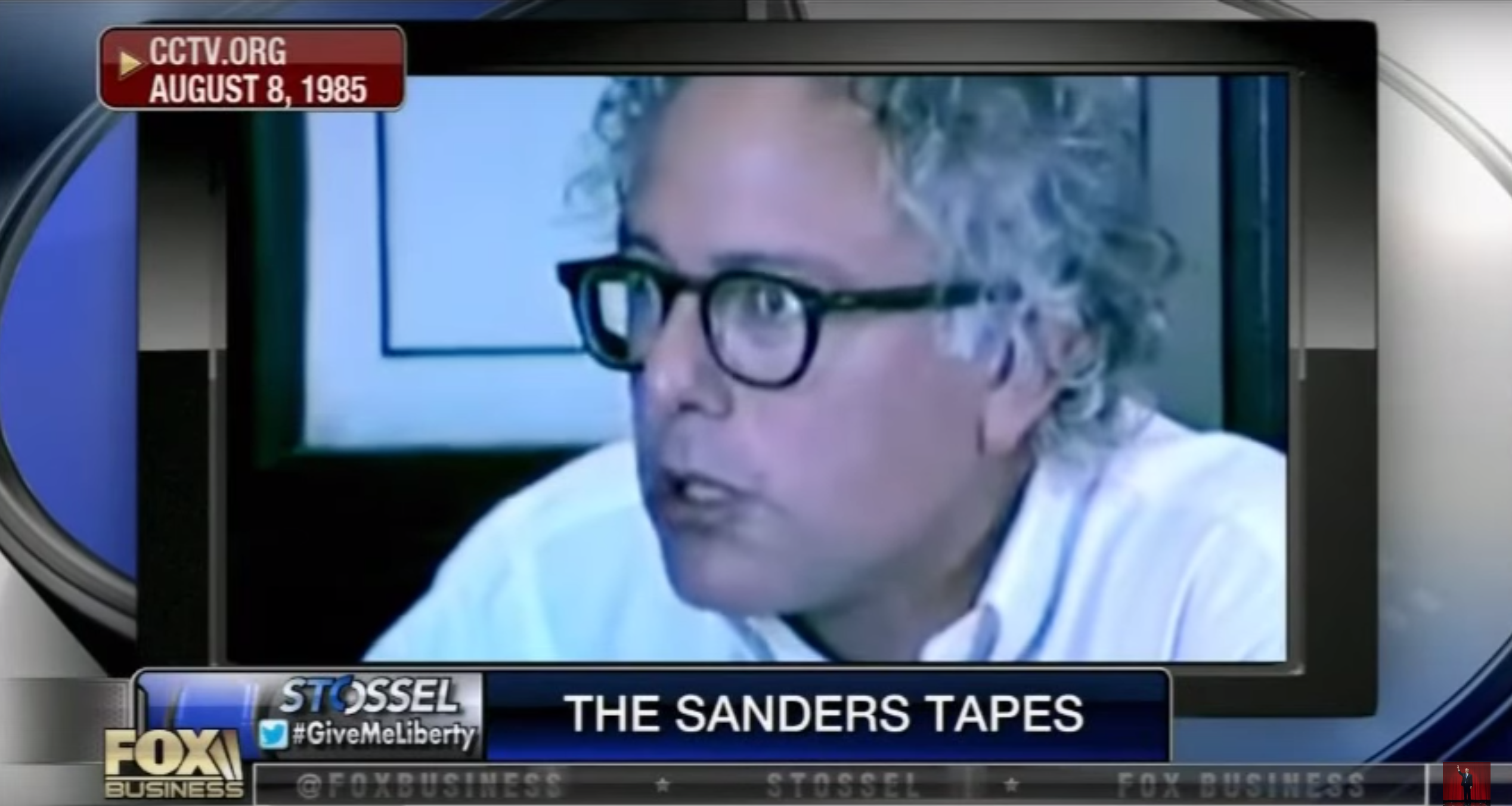 I thought history has made it pretty clear that everyone is worse off under Communism, but especially the poor. In communist countries throughout history, there are more poor people AND all of the poor people are worse off.
But that's not how Bernie Sanders sees it. Recent video footage from years ago reveals ol' Socialist Sanders himself praising communist bread lines.
The Libertarian Republic explains:
Vermont's Democratic socialist presidential candidate Bernie Sanders has sought to separate his views from those of tyrannical socialist regimes throughout history. The problem is that back in the 1980's Sanders was outspoken in his support of communist dictator Fidel Castro as well as the Soviet-aligned Sandinista government in Nicaragua.

In fact, recently discovered video shows Sanders praising food lines as a good thing. Sanders asserts that countries where people don't line up for food that the poor are starving to death because "the rich get all the food."
What does Bernie find so wonderful about poor people lining up to receive small amounts of bland and often stale bread?  Apparently, it's a sign that people aren't starving to death.
I'm not so sure Bernie realizes how the world works. Scratch that. I know that Bernie doesn't know how the world works.
Breadlines are a sign of a failed society. If the only hope people have to eat is bread given to them by the government, then the churches, the government, and the societies have failed everyone.
Watch John Stossel take on the Sanders tapes for yourself:
How can any one who believes in freedom and democracy even fathom casting a vote for this guy???
Pre-Order my Upcoming Book, There Goes My Social Life: From Clueless to Conservative
!
Read more on the Patheos Faith and Family Channel, fan me on Facebook and follow me on Twitter.