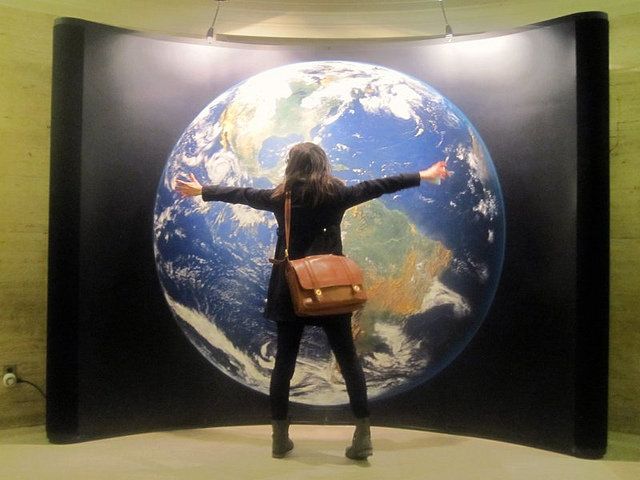 The Warm, Welcoming Embrace of Stillness
I know people who fear the welcoming embrace of stillness.
Even if they are not actually afraid stillness makes them nervous and uncomfortable. They prefer not being still and are frustrated when asked to be still for even a little while.
When I suggest they begin a practice of even a few minutes of stillness each day they are too busy. Their schedules are already overflowing with important things to do. I tell them some groups practice 30 minutes of stillness each week and they cannot believe it.
These people have never experienced the warm, welcoming embrace of stillness.
Many of us feel there are obstacles, or even walls, holding us back from stillness. We feel intimidated or a cold shoulder more than a welcoming embrace of stillness. The obstacles may be built of the words in our heads or the feelings in our hearts. We become distracted and caught up in the noise of the world around us.
When we try to be still we stumble over the buzz of expectations and questions and duties. We lose our way and head off into our regular everyday background sounds.
While we are looking for stillness to embrace us we feel neglected and ignored. It is a challenge for us to believe there are deep sacred truths in the stillness. The quiet of stillness seems to elude us even as we turn our attention to searching for it.
Where is the warm, welcoming embrace of sacred stillness? Why do we feel pushed away rather than drawn into deep relationship? What else can we do to find stillness?
How can we learn to become open to stillness' welcoming embrace?
Resting in the Welcoming Embrace of Stillness
My own practice of listening to sacred stillness began with the understanding I was praying. Listening to stillness was something I had tried before but had not particularly helped me.
I remember the first time I tried to sit and listen to sacred stillness. The one thing I knew was I did not want to miss any sacred truth. My mind was working hard as I sat thinking, "Was that sacred stillness? Wait, was that it?" I was aware I was listening for something deep and I bounced around searching for it.
There is a difference between being alert and aware and being frenetic. I was so nervous about missing deep sacred truth I was not really listening.
As my practice of listening to sacred stillness developed I grew calmer. I was able to relax into a posture of listening and openness.
Rather than forcing as much focused attention as I could into my prayer, I began to listen.
When some people pray in words they struggle to include as many topics and concepts as they can. It is as if they think they have a limited amount of time. They may believe God is losing interest in them.
There are people who listen to sacred stillness in the same way. They want to listen as intently as they can for a limited period of time. It is as if they think they have a deadline.
They must experience a strong distinction between when they are praying and when they are not praying.
My practice of listening to sacred stillness has taught me other lessons. Listening is not about forcing myself to listen. There is no deadline when my praying turns into not praying.
I breathe in the sacred stillness and begin to rest in the welcoming embrace of stillness.
The Comfort of Stillness' Welcoming Embrace
As I spend time listening to sacred stillness I feel the comfort of its welcoming embrace.
Listening to sacred stillness is a relationship. Like many other relationships, it can be a challenge for us to get started. As our relationship develops over time it grows stronger and more intimate.
Many healthy relationships teach us as much about ourselves as about anything else. A strong relationship can be a safe place for us to appreciate who we really are.
We grow more comfortable with ourselves as we grow comfortable in the relationship.
As we practice listening to sacred stillness we begin to find comfort in its welcoming embrace. We listen to the stillness and hear our own hearts beating.
The sacred stillness within us is the same as the sacred stillness in the universe around us. We listen to stillness and become open to the deep sacred truths we often miss hearing.
As we set aside the distractions of our lives, just for a few minutes, we begin to listen. Beginning again and again each day, we hear something deeper.
We become more open to sacred stillness and recognize what once may have intimidated us. The vast stillness we were afraid might overwhelm us embraces us with comfort.
Listening to sacred stillness is not a competition or a test. We listen and we remember how to trust.
Trusting the Welcoming Embrace of Stillness
Sacred stillness enfolds us in its welcoming embrace again and again. It holds us day after day and through the night.
We realize our fears of sacred stillness are what we have projected onto it. There may be challenges to listening to sacred stillness, but they are not the ones we anticipated.
Like any strong, healthy relationship we learn to recognize what we can trust. Listening to sacred stillness fills us with insights and questions. Where questions have made us anxious, we begin to appreciate our questions more than our answers.
The welcoming embrace of sacred stillness draws us in and we embrace our questions.
We recognize our questions are more powerful than the answers we have held onto so tightly.
Sacred stillness wraps us in its welcoming embrace like a close friend or the warm sun. As we learn to trust the welcoming embrace of stillness we start to embrace it.
When will we spend time today in the welcoming embrace of stillness?
How deeply will we trust stillness' welcoming embrace this week?
[Image by Lindspetrol]
Greg Richardson is a spiritual life mentor and leadership coach in Southern California. He is a recovering attorney and university professor, and a lay Oblate with New Camaldoli Hermitage near Big Sur, California. Greg's website is StrategicMonk.com, and his email address is StrategicMonk@gmail.com.