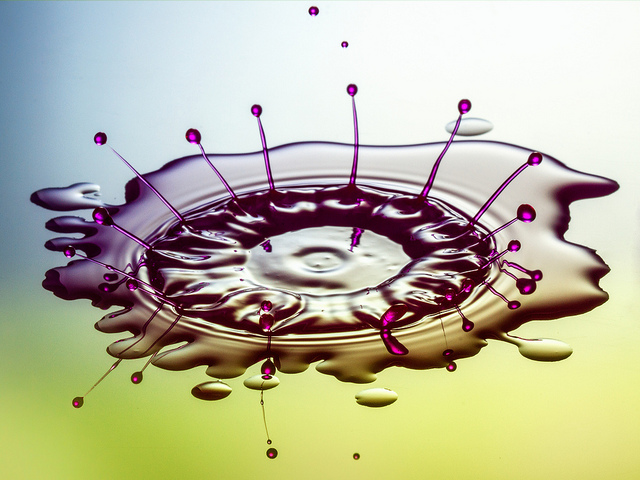 Exploring Fascination
I know people who appear to have been discouraged from exploring fascination.
Some people seem to spend their time on mundane, practical concerns. They think about making enough money, buying the right things, providing for the future. Their focus is on finding and experiencing more security, not on being fascinated or exploring.
Exploring fascination can feel a little dangerous, as if what fascinates us were seducing us, drawing us in.
Our word "fascination," in fact, comes from a Latin word for being bewitched. What fascinates us casts a spell on us. Snakes' ability to deprive prey of being able to resist or escape by the power of their gaze was know as "fascinating" the prey.
There are people who believe all fascination is unhealthy. They may view those of us who get fascinated as easily distracted or tending to lose sight of what is important. It is almost as if the idea of exploring fascination means we are taking our eye off the ball.
I find exploring fascination fascinating.
When I become fascinated it is difficult for me to let go. Each thought, each idea seems to lead me deeper into exploring what fascinates me.
Are you one of those people who struggles to avoid exploring fascination? What does fascinate you?
Is there spiritual significance in what fascinates us, in how we become fascinated? Is exploring our fascinations a spiritual practice?
I know people who get fascinated by things which I do not even find interesting. There are people who seem to be fascinated by certain sports or specific teams, or particular places. Some people get caught up in reading all the books by a given author, or learning all they can about a historic event.
I find what fascinates me, understandably, much more fascinating than what fascinates other people.
Are We Exploring Fascination?
For some of us it is difficult to appreciate why anyone would want to explore what fascinates them.
There are people who live their lives without a sense of fascination. They may have experienced fascination a long time ago, when they were children for example, but have forgotten. Now they fill their schedules with tasks like making sure there is gas in the car and all their bills are paid.
They often sleep well at night, free from worries and anxiety and troubled dreams.
Many of us, though, do get fascinated. We may not choose whether or not to become fascinated or what fascinates us. Walking along, keeping our heads down, minding our own business, we recognize something in the corner of our brain. We begin to wonder and, as we wonder, it attracts more of our attention.
We start becoming fascinated and soon we have a choice to make. Are we exploring fascination or not?
Our decision can change how we experience the rest of our lives. There are people who choose whether or not to explore their fascinations almost without thinking about it.
They might have been taught exploring fascination is childish, part of life we set aside as we grew older. Some people seem to believe responsible adults have no room in their lives for fascination.
Others of us have had little experience of exploring fascination. We have not developed the necessary habits and skills.
Some of us are fortunate enough to be so attracted to fascination our reservations fade away.
Those of us facing the most serious challenges think our way to a decision. Our choice about exploring fascination requires a combination of analysis and reflection, of information and wisdom.
I hope your experience is drawing you into exploring fascination.
How Are We Exploring Fascination?
There are people for whom exploring fascination is a natural response. They recognize something within themselves or in the world around them and they begin to explore.
Others of us might need a little more help getting started.
For me, exploring fascination begins when I realize something fascinates me. Whatever it is sparks something within me. It lives in the back of my brain, reminding me every so often it is there.
Our first step in exploring fascination is recognizing we are fascinated.
Once we grow comfortable with our sense of fascination there are several approaches we can take. Much of what fascinates me demands I gain information. I may need to do some research and at least talk with someone who know things I do not know.
Part of the benefit of fascination for me, and the reason it is so attractive, is the element of learning. I get to talk with people I would never have met if I were not fascinated. Some of them are just as fascinated as I am.
In addition to analyzing new information and trying to understand it, my fascination also sparks my reflection. Fascination teaches me lessons I can apply in other parts of my life.
The Benefits of Exploring Fascination
Exploring fascination has shown me places and introduced me to people I would never have know without it.
As we come to depend on a practice of exploring fascination we become more open to it. My sense of fascination is often how spiritual life sparks me to pay attention and to act.
Many of us like to feel we have things under control. Everything is right where we have decided it should be when we start to get fascinated with something.
Exploring fascination shows us it is not always important or helpful to have things under control. Sometimes we get fascinated and need to explore beyond ourselves.
We become fascinated and cannot necessarily explain what is so fascinating. So we explore.
My friend Brenda Hanley and I host a conversation each Sunday on Twitter focusing on a word we live by. Please join us on Sunday, October 21 at 6:00 PM Pacific Time as we explore fascination. We use the hashtag #WordsToLiveBy.
How will we begin, or continue, exploring fascination today?
Where will our practice of exploring fascination show us this week?
[Image by Joe Dyer]
Greg Richardson is a spiritual life mentor and leadership coach in Southern California. He is a recovering attorney and university professor, and a lay Oblate with New Camaldoli Hermitage near Big Sur, California. Greg's website is StrategicMonk.com, and his email address is StrategicMonk@gmail.com.