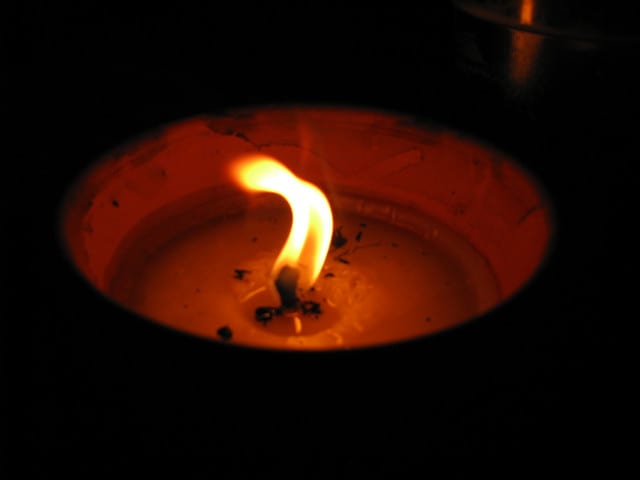 Is It Lent Again Already?
It seems impossible we are preparing for the liturgical season of Lent again.
This year the season seems almost unnecessary. We feel we have been giving things up and doing without since last year.
For many of us the Lent we began last year did not actually end. Some of us simply stayed home making sacrifices and our year never progressed to Easter or beyond.
The liturgical season begins again next week on Ash Wednesday.
Those of us anticipating and preparing for Lent are running out of time to prepare. We have questions to answer and intentions to decide, and are running out of shopping days before Ash Wednesday.
Lent is a season for remembering and saying goodbye.
Lent is not about giving things up. It is not about chocolate, caffeine, alcohol, or social media. During this season, we take an honest, insightful look at who we really are. Reflecting on what we hold onto and how it holds us back from becoming our truest selves. We look ourselves in the eye and recognize what we do not truly need.
Lent is a season of preparation and anticipation of the new life of Easter. It is our way of making space for God in new ways.
Most of us tend to collect stuff in our lives. Some of us accumulate sports equipment or kitchen utensils, while others of us acquire ways of thinking.
We get used to seeing ourselves and the world around us in particular ways and we grow comfortable. It is easy for us to become convinced the ways we see things are the way things are.
Each year during the liturgical season of Lent we take the opportunity to pay attention. We look more closely and see what we have been missing.
Taking Advantage of Lent Again
Lent began to change last year. Like many parts of our lives, our quarantine and the pandemic started changing our lives, and the changes began during Lent.
Now it will be Lent again, and things continue to change. We will not be giving or receiving ashes next week because physical contact can be dangerous. This has been a year without hugging, without receiving the bread and the wine, without shaking hands.
Many of us miss our favorite parts of worship. Each season and each celebration has had missing pieces. Some of us have felt let down, as if last Easter or Thanksgiving or Christmas were empty.
We have not seem familiar faces or visited familiar places for almost a year.
Now, next week we will begin Lent again.
We take time to listen and remember. Many of us feel like we have had an entire year of Lent, and it is still happening.
Ash Wednesday reminds us of what we have been missing.
As we sit still and listen, breathing deeply, we begin to realize what we have missed.
It dawns on us we have not been paying attention. We have felt sorry for ourselves, immersed in our loneliness and anxiety, and what we have forgotten.
We have allowed ourselves to get caught up in a particular set of surface traditions. Lost in the trappings of the passing seasons, we have been missing the point which gives each season meaning.
Beginning Lent again brings us back to where we start.
What distracts us and holds us back from what is important? Where do we find the meaning underneath the surface?
How will we clear away what has accumulated and make new space for God in our lives this year?
When will we take time to listen?
Beginning Lent Again
It is even more obvious this year Lent is not about sacrificing things. We have spent almost a year controlling and restricting ourselves, protecting the people we love.
Many of us have already lost enough. We need to remember, and realize in new ways, Lent is not about the sacrifices we decide to make.
As we begin Lent again, our focus needs to be on anticipating and preparing for new life. Lent reminds us, even this year, how light and life and love return to fill us.
Last year Lent caught many of us by surprise, asking us to give up more than we expected. This year we sit still and listen, reflecting on how we have grown and anticipating new life.
Many of us have spent more time alone during the last year than we expected. Some of us have grown more comfortable spending time by ourselves. We need to recognize what we have gained and put it into practice with intention.
The next few days are our opportunity to contemplate Lent again.
What has the last year taught us? How will we apply the insights and questions we have gained?
How will we begin Lent again?
As We Begin Lent Again
The next few days are our opportunity to contemplate how to anticipate and prepare for new life.
What are the things which get in our way, which we need to set aside, to appreciate new life?
How can we practice releasing our grip on what we have and becoming open to what we might receive?
Where can we make space for what is sacred in our lives?
Where are the places we need healing after these months of loss and pain and frustration?
It will take us some time to contemplate how we will begin Lent again this year. The choices we need to make are more intimate, more challenging than giving up chocolate or alcohol, caffeine or nicotine.
There are steps we need to take to discover the new life waiting for us. The next few days, and the weeks following them, are a great time for us to begin.
We need to practice being honest with ourselves and listening to sacred stillness within us and around us.
How will we prepare and anticipate new life as we begin Lent again next week?
When will we sit still and listen as we experience Lent again this year?
[Image by breki74]
Greg Richardson is a spiritual director in Southern California. He has served as an assistant district attorney, an associate university professor, and is a lay Oblate with New Camaldoli Hermitage near Big Sur, California. Greg's website is StrategicMonk.com and his email address is StrategicMonk@gmail.com.