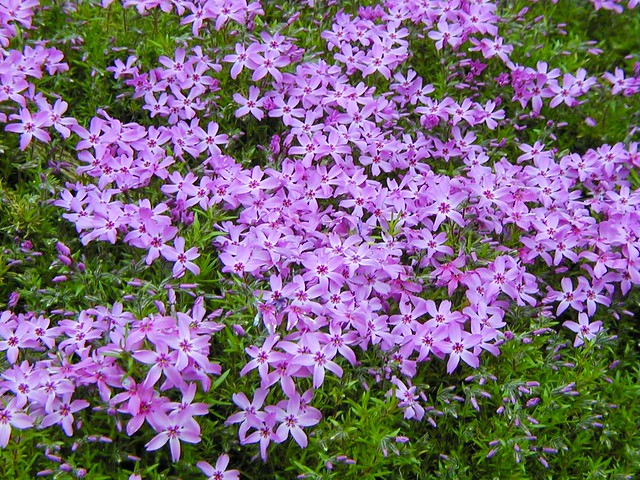 The Sacred in the Everyday
Many of us seem to think our lives are like a garden. We want clearly defined borders between the different parts of our lives. Some of us act like we do not want the various aspects of our lives getting confused or cross-pollinating. We expect to experience what is sacred at particular times in special places and do not look for the sacred in the everyday.
It is easy for us to seek what is sacred in places and and practices where we have found it before, or where other people have found it. We try to relive things have which brought us a sense of the sacred.
Finding the sacred is not about trying to earn enough spiritual points to recognize it. Spiritual life is not about raising ourselves to the next level.
Our spiritual journeys are not about feeling a certain way or recapturing a particular experience. There is nothing sacred about feeling how we have felt before.
Spiritual life is more like a wildflower than a garden.
We do not need to follow specific practices to find something sacred. Practices help us become more open to recognizing and appreciating the sacred in our lives.
Our challenge is not about reaching a certain level at which we can become spiritual. A spiritual journey is not a game we play to gain momentum, or even win.
The challenge for us is appreciating spiritual life grows wild and is readily available.
Some of us are concerned about whether we have done something to injure our connection to the sacred. Together we look for the sacred in the everyday.
Exploring spiritual life is not about discovering sacredness which is hidden from us. We become open to what is sacred right in front of us.
Discovering the Sacred in the Everyday
We tend to see and experience only the parts of life we are expecting to find. Our background and experience, our training and education shape how we see the world in front of us.
Some of us are like gardeners working to establish perfect borders and nicely trimmed sections. We are accustomed to finding our lives through our work or our families, and are not paying attention to the sacred. Everyday life has enough weeds for us to pull. We are reluctant to take on anything more.
Like people who miss the forest for the trees, we are missing the garden for the weeds. We have become focused on keeping things need and orderly and we do not see the sacred in the everyday.
It is possible for us to lose the beauty of the flowers in our concern to make our garden what we want it to be.
Many of us need to take time regularly and pay attention to the flowers. It does not matter in the long run whether we have chosen, sorted, and planted them or they are wildflowers.
Each day gives us opportunities to spend time discovering the sacred in the everyday. We can take twenty or thirty minutes to relax our thinking, analytical minds and pay attention to sacred beauty.
As we sit still, breathing deeply, and listening to sacred stillness, we begin to appreciate flowers we did not plant ourselves. They fill us with wonder.
Many of us get caught up in organizing, managing, ordering, and structuring our everyday lives. It is a challenge for us to remember to discover the sacred in the everyday. We measure and weigh our lives without considering what is sacred in them.
Most of us are out of practice exploring and discovering the sacred in the everyday.
Savoring the Sacred in the Everyday
We live our everyday lives in ways which are too busy and rushed to allow us to savor the sacred in them. Many of us are accustomed to moving as fast as we can, trying to accomplish more each day.
Even the pandemic did not actually slow us down.
Some of us have convinced ourselves there is nothing sacred about our everyday lives because we do not experience it. We are going too fast, straining to ignore the sacred in the everyday and not pay attention to it.
We are like people drinking coffee or eating meals as fast as we can who do not take time to taste them.
When was the last time we took time to savor and enjoy the sacred in our everyday lives? Most of us are in too much of a hurry and we fail to appreciate the sacredness of our lives.
We are missing the flavors of our lives, and need to take time to savor them.
How can we live our best lives if we do not take time to find out how they taste each day? we need to taste the sacred in the everyday.
Living the Sacred in the Everyday
When we begin to discover and savor the sacred in the everyday, how we live our lives starts to change.
We recognize how the sacred is spread throughout our everyday lives. The walls and borders we have tried to maintain are not able to keep the sacred out.
The garden we assumed was neatly organized is actually an ecosystem outside our control. The flowers we chose intentionally have blended with wildflowers to create beauty beyond our wildest imagining.
It is not possible for us to separate the different aspects of our lives. Each part intertwines with the others and their roots are all connected.
We cannot remove the sacred in the everyday. Each flower is a hybrid with its own distinctive beauty.
It is not possible for us to sort the flowers in our garden into separate categories. Our work is to appreciate how they all grow together and enjoy the garden they come together to create.
Each plant adds a significant color or aroma to the whole garden.
Where will we discover the sacred in the everyday today?
How will we savor the sacred in the everyday during the rest of this month?
[Image by fdtate]
Greg Richardson is a spiritual director in Southern California. He is a recovering assistant district attorney and associate university professor, and is a lay Oblate with New Camaldoli Hermitage near Big Sur, California. Greg's website is StrategicMonk.com and his email address is StrategicMonk@gmail.com.