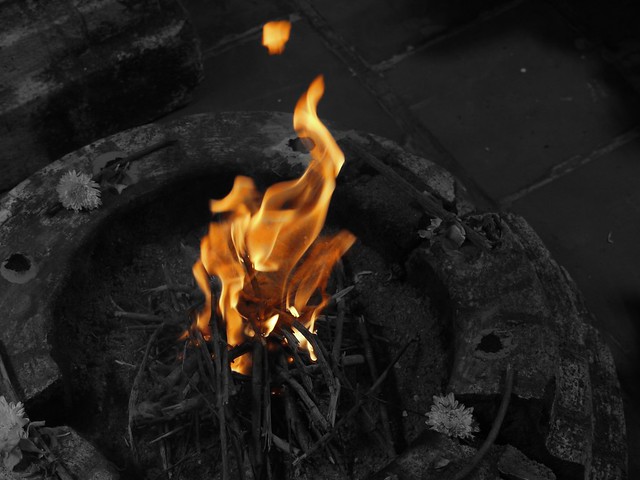 Helping Bring Spirituality to Life
I recently participated in a panel for a church about the topic What Is So Great About Spiritual Direction, Anyway? I hope we helped bring spirituality to life for people.
We talked about what spiritual direction is, and is not, and why anyone might want or need a spiritual director. Part of our conversation was about how the pandemic and the quarantine has changed the way we understand spirituality. We also talked about questions from the other people attending through Zoom.
The three of us on the panel hope we introduced people to what spiritual direction is about for us and responded to their questions.
There is apparently a good deal of confusion about spiritual direction and spiritual directors. Many people have never heard of a spiritual director. More of us do not have a good understanding of what spiritual direction is or what a spiritual director does.
The name itself can be confusing. I enjoy being a spiritual director because I talk with people about things they do not think are particularly spiritual, and I am not particularly directive.
Some people come to me expecting answers to their questions or solutions to their problems. They apparently see me as a sort of spiritual research department or private detective.
I see my practice differently. My understanding is spiritual direction is all about bringing spirituality to life.
Many people seem to believe they are too busy or distracted or practical to pay much attention to spiritual life. They need help integrating spiritual life into their everyday lives.
It is easy for us to convince ourselves spirituality is too different or too cosmic for us to pay attention.
We often experience spirituality as something foreign to our regular existence. Spiritual directors help bring spirituality to life for us.
How Do We Help Bring Spirituality to Life?
Each of us is a unique person, and each spiritual director has his or her own approach to what we do.
For me, the first essential element of bringing spirituality to life is listening well.
Being a spiritual director is part of my path toward contemplative spirituality. I did not become interested in being a spiritual director until I began to practice listening to sacred stillness.
When I meet with someone for spiritual direction my role is helping bring spirituality to life. It is not my responsibility to force or convince them to understand spiritual life in the same ways I do. We share a space where we can trust each other, be honest with each other, and listen to what we have to say.
Another essential part of my being a spiritual director is asking questions which are insightful.
As a recovering attorney, I needed to learn many things in my training to be a spiritual director. One of the first was how not to cross examine people.
Now I try to ask questions which help bring spirituality to life. I appreciate I am listening to someone's story for the first time. They may have grown tired of their own story or closed their eyes to significant parts of spiritual life.
I am able to hear their stories with fresh ears and recognize things they may have missed.
A third significant part of being a spiritual director is believing all of life is spiritual.
We too often allow expectations or ideas about what is spiritual and what is not to blind us to spiritual life. Many of us assume certain days or places are more spiritual than others.
A good spiritual director appreciates all of life is spiritual and nothing is excluded.
When We Help Bring Spirituality to Life
There is joy and power in helping bring spirituality to life.
Spiritual directors are not the source of spiritual life. It is not as if we are the spark of new spiritual life. Our responsibility is being at home on both sides of the equation.
Some of the people with whom I practice have particular obstacles or challenges about spiritual life. In their experience, everyday life is divorced from spiritual life. Some of them have broken relationships with spiritual life, while others have never taken an opportunity to explore spirituality. It is as if there were a high wall separating them from spiritual life.
Part of what I do as a spiritual director is help them find ways to bring spirituality into their lives. Sometimes that includes finding ways to help them understand or appreciate what spiritual life is all about. Other times it is about helping them experience spirituality in new ways, or remembering old ways.
Each opportunity we have to help bring spirituality to life for them is like a reunion, like a spark of new life.
When we help bring spirituality to life we give them the freedom to enjoy it.
Helping Bring Spirituality to Life For Ourselves
One of the challenges of helping bring spirituality to life for other people is finding new ways to help ourselves.
It can be easy for us to get caught up in approaching spirituality like an academic subject or a technical problem. We may fool ourselves into thinking about spiritual life mechanically. It can be easy for us to distract ourselves from the spiritual life within us.
I find it important to tend the spark of spiritual life in me, and in the word around me. For me, stillness and reflection help bring spirituality to life.
Sitting still with my eyes closed, breathing deeply, listening to sacred stillness sparks spiritual life within me. It is important to take time to listen and give my permission to spiritual life living and acting within me and in the world around me.
I help bring spirituality to life when I remember not everything depends on me and my actions.
Spirituality comes alive in me when I realize, again, I am not solely responsible.
How can we help bring spirituality to life for someone today?
Are there new ways for us to help bring spirituality to life this week?
[Image by legends2k]
Greg Richardson is a spiritual director in Southern California. He is a recovering assistant district attorney and associate university professor, and is a lay Oblate with New Camaldoli Hermitage near Big Sur, California. Greg's website is StrategicMonk.com and his email address is StrategicMonk@gmail.com.