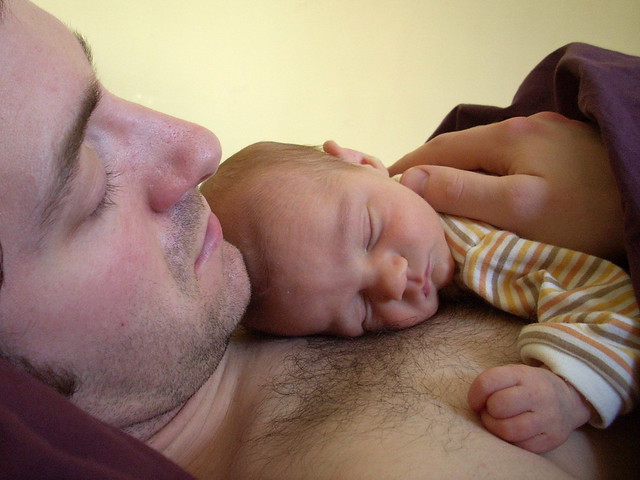 Does God Love Us?
We live in a time of war, famine, pestilence, death, and misinformation. Countries where earthquakes kill thousands of people are devastated again by tropical storms within a few days. I live in a state where brushfires and forest fire fill the air with smoke and we are running out of water. At the same time, virulent new variants are infecting more and more people with a worldwide pandemic. It makes sense for us to ask Does God love us?
For some of us it is a more personal question. We are not concerned about whether or not God loves the world. Our questions are whether or not God loves us personally.
Some of us live lives of frustration and anxiety. Why has God not given us more opportunities? We see ourselves surrounded by people with rewarding, fulfilled lives and financial security. Where did we miss our chance to become one of them?
We may long to return to the good old days, or stretch into a blissful, blessed future. Some of us just wish we were more like someone else. When we reflect on where our lives are taking us, we wonder whether God loves us.
Our concept of God is essentially a binary, dualistic one. God either loves us or punishes us. We are either blessed or frustrated. Some people bask in the light and warmth of God's love, and some do not.
Many of us have been taught God loves us, or God is love. When we look at our lives and the world around us we feel confused.
Where are the blessings which flow from God's love for us? Why do we apparently need to work so hard just to stay where we are?
Does God love us? How is God's love supposed to work?
How Does God Love Us?
Many of us have an intuitive understanding of how God is supposed to work. We may have heard people who claim to have special insight into God's way of thinking.
Some of us have been taught complicated, convoluted ways of understanding how God operates in the world. We believe we have an underlying sense of how God is supposed to love people.
I do not believe God's love is a theoretical, analytical, or academic exercise. We cannot understand God's love by thinking our way through it.
Our honest answer to how God loves us is a matter of experience, not reason.
God does not love us by making things easy for us. In my experience, God loves us by helping us see the results of what we do in context.
The more I listen to God, the more people and situations I recognize. God loves me by reminding me of my own actions and showing me what else was happening.
I am fairly sure there are times when God also loves me by removing things from my memory, from my view. I am drawn to contemplative spirituality, in part, because I believe God is living and working within us even when we might not realize it.
How does God love us? I believe our other loving relationships give us examples to help us appreciate how God loves us. God reminds us of things we might have missed and shields us from things which might be too painful for us to bear.
I also believe God loves us by giving us opportunities to serve. When we see earthquakes and tropical storms, fires and heat waves, pandemics and revolution, we can act. God is at work in us, strengthening our compassion and generosity and empathy.
How is God at work loving us today?
Why Does God Love Us?
We cannot know why someone loves us, or why we love anyone else, by analyzing the situation. It is not a matter of listing the pros and cons, or weighing the benefits against the costs.
There are people who I have loved, and who have loved me, when it did not make any sense at all.
Sometimes I think God loves us in the same way. There have been many times, including the present, when loving me did not make much sense. God still loves me.
I am convinced God is love primarily because God persists in loving me. Love is apparently basic to who God is and how God operates.
In my experience God loves us because love is who God is.
I believe it has become easy for some of us to question God's love and God's motives. It goes back to our attempts to analyze what God is doing within us and in the word. We want to control what is happening. It is easier for us to try to put together a comprehensive explanation than to accept and experience God's love for us.
We are frustrated when our explanations are not satisfactory.
When Does God Love Us?
Some of us believe there are particular times when God loves us. We may think there are certain days of the week when God loves us more than others. Some people are convinced God loves us more when we act in certain ways than when we act in others.
I know people who believe it is harder for God to love us when we are angry or when we say certain words. They think we need to get ourselves into a particular frame of mind for God to love us.
If love is basic to who God is and how God operates, I believe God loves us all the time. There is nothing we can do to change how or when God loves us.
God loves us in a way which we do not earn. It is not about us deserving God's love. God loves us because God loves us.
There is nothing we can do which will cause God to love us any less, and nothing we can do to make God to love us any more.
How does God love us today?
Why does God love us this week, this month, this year?
[Image by treehouse1977]
Greg Richardson is a spiritual director in Southern California. He is a recovering assistant district attorney and associate university professor, and is a lay Oblate with New Camaldoli Hermitage near Big Sur, California. Greg's website is StrategicMonk.com and his email address is StrategicMonk@gmail.com.