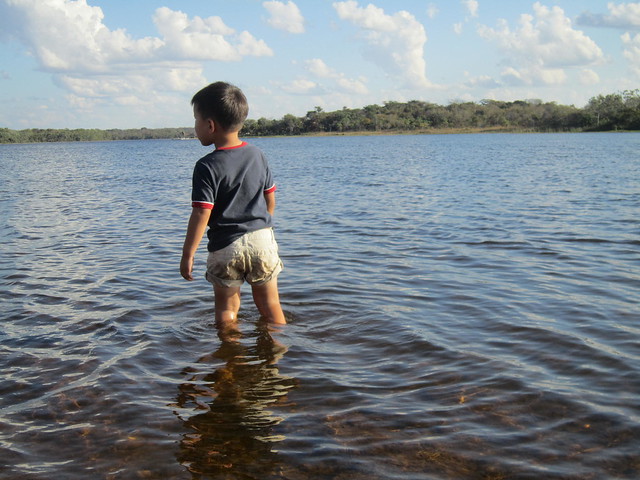 Exploring the Stillness Within Us
It is becoming harder and harder to find stillness to explore in the word around us. Our lives seem to be immersed in evermore complicated layers of news and information. We are surrounded by the sounds of music and entertainment. It is more and more difficult to be still and we turn toward the stillness within us.
We seem to be living in a time when almost everyone is talking almost all the time. Everyone has something to say about every subject, and they want to make sure we hear what it is.
Even when we want to pay attention, it is a challenge to hear through the noise of everyone else.
Some of us are afraid to seek stillness in places where we have looked for it in the past. Places we have gone before are closed. We might be worried about getting sick. Sometimes it feels like more work than we want to do right now.
It can feel like the opportunities to be still we have depended on in the past are drying up.
We start to feel our resources are disappearing just when we need them the most. Some of us have just begun to get our feet wet and stillness is running away to hide from us.
Many of us have challenging relationships with listening. We could be intimidated by stillness, or fear things are lurking out there which we would rather avoid. Like people who are afraid of the dark, stillness may make us nervous.
Some of us believe listening is a skill we need in our lives, but do not know how to begin. Rather than looking for still places we can go, we can begin to explore the stillness within us.
How do we go about finding stillness when it eludes us?
Discovering the Stillness Within Us
Many of us have not been encouraged to spend time in the still places within us.
We have been taught we need to stand up for ourselves and squeaky wheels get the grease. Others of us are a little concerned about what we might find in the still places within us.
Some of us are not convinced we have any still places.
Our first step in exploring the stillness within us is to discover where our still places are. It may be a particular challenge for us, but we need to get an idea of how to spend our time listening.
The way we discover our still places is not physically challenging. We decide how much time we will spend listening and we practice each day.
I believe twenty minutes twice a day is a good basic commitment. It may seem like a long time before we start, but it is not too long.
I also believe it is particularly helpful to choose a word or an image to remind us we are listening contemplatively. When I realize my mind is wandering, I repeat my word to myself so I remember why I am here. In the same way a wedding ring or a tattoo is a reminder, my word helps me return to listening.
We begin by finding a relaxing place to listening. I find sitting in a chair helps me. We breathe deeply and close our eyes.
I have an app on my phone which includes a timer so I am not distracted by needing to watch the time.
It is important for me to know this practice is not about being perfect. I am not practicing to become perfect at listening.
We practice sitting and listening to sacred stillness.
Listening to the Stillness Within Us
It can be a challenge to discover the still places within ourselves. Some of us have never realized they were there, or have been avoiding them for a long time.
When we have discovered still places within us and gotten used to spending time there, we can begin to listen.
Listening to the stillness within us may not be like we expect it to be. I wanted to make sure I did not miss anything when I was beginning to practice listening. As I got used to setting aside my distracting thoughts and feelings, it felt like my head was spinning around. Was that the stillness I wanted to be listening to? Was that? Wait, what was that?
Listening was so new for me I was overwhelmed by it. I wanted to do it right and I micromanaged my own listening.
One of the things we learn as we explore the still places within us is how to live in those places.
As listening began to grow in me I grew more accustomed to practicing it.
With practice, listening to the stillness within us begins to feel more welcoming, more like home.
Living into the Stillness Within Us
Exploring the stillness within us is a practice which can last the rest of our lives. There is no limit to what the still places within us have to tell us.
We will never finish listening to the stillness within us. There may be times when our practice changes and grows, or we take time away from it, but it will not be over.
As we practice we will come to realize we are always at the beginning. We are only just starting to get our feet wet, no matter how long we have been practicing.
Listening to sacred stillness is like looking up in the night sky to see the stars. It may have been a long time since the last time we looked, but they are still there. We spin through space and they seem to move around, but they are there. They shine during the day when we cannot see them.
Sacred stillness waits for us even when we are not listening, even when we are out of practice.
How will we live into the stillness within us today?
When will we take time to explore the stillness within us this week?
[Image by Bubble Fishh]
Greg Richardson is a spiritual director in Southern California. He is a recovering assistant district attorney and associate university professor, and is a lay Oblate with New Camaldoli Hermitage near Big Sur, California. Greg's website is StrategicMonk.com and his email address is StrategicMonk@gmail.com.