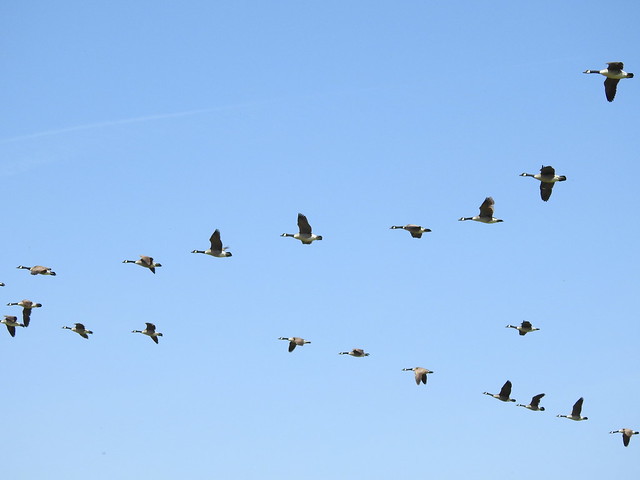 November Can Be a Contemplative Month
November can be a particularly contemplative month.
It begins in the wake of costumes and frivolity with false selves on display for all to see. The days grow colder and darker, almost as if the month itself is turning inward. Candles and treats give way to dark evenings of standard time.
Like contemplation, November is about letting go. Leaves fall from the trees. We let go of long, warm evenings and early mornings. The sounds of summer become quiet. Raking up the leaves which have entertained us, we begin to prepare for the challenges of winter.
We exchange the flashing colors of summer and autumn for the stark contrasts of November. Even in the "endless summer" of Southern California, November can be a contemplative month.
The changes in our physical world prompt us to get in touch with our inner emotional and spiritual selves. We review what we have accomplished, and what we have yet to do, during the year. Harvesting and assessing the fruits of the year, we prune back branches to become more productive in the future.
November often prompts us to spend more time indoors, where we have more opportunities for reflection and rest. Slowly, drop by drop and day by day, November draws our attention to gratefulness and thanksgiving. We recognize the gifts and lessons of the year.
November can be an opportunity for us to reflect, remember, and recognize what we have received. Do not forget or let it pass unnoticed.
We have only these two months left in this year. Some of us will push to fit everything we can into the next few weeks. Others will prepare to make next year more productive than this one.
Is this November the contemplative month we need?
How Do We Make Our November a Contemplative Month?
After today there are only a few more November mornings this year. Each one is a precious gift. How we spend them is a significant responsibility.
Some of us are already committed by habits or responsibilities. We have taken on tasks or roles which mean we will spend these mornings doing something. Our alarms awaken us and we are on our way to meet specific needs.
We may have spiritual practices which demand our attention. Some of us are trying to make up time we have already missed earlier in the week.
Many of us see our mornings, even in November, as time to celebrate outdoors. We want to leave behind the restraints of work and spend time in the woods, or the mountains, or at the beach. Some of us are out walking, spending time in contemplation.
A few of us have developed a practice of using our mornings for staying in bed to read books.
I know people who spend some November days watching college football.
Each November morning is, like every morning, an opportunity to begin again.
We allow our sleeping and dreaming to clear away what we carry with us so we can start fresh. No matter what concerns or anxieties burden us, waking up to a new morning gives us hope.
Not all mornings unfold into happy experiences. Today may be the kind of day which is etched in our memories, which we cannot forget. While we cannot know for certain what will happen today, we can do our best to make it a good day.
We can commit ourselves to helping today live up to the promise and potential of its morning.
What can we decide to do today to ensure our November is a contemplative month?
Choosing to Make November a Contemplative Month
Making November a contemplative month does not mean we will sit still and meditate for 30 days.
For most of us, the idea of a contemplative month sounds a little intimidating. We do not really understand how to contemplate, and we have little experience doing it. Many of us do not have the first idea what a contemplative month would be like.
It might be helpful for us to think about how a contemplative month would work for us. We start by clarifying what we mean by being contemplative.
Each of us probably has our own understanding of what a contemplative month would be all about. It would begin with us taking the time to sort through why contemplative practices attract our attention.
Some of us will take a weekend or a few days to get away from our everyday routines and spend time reflecting. We may spend some time in nature or in a place we find particularly spiritual.
What would a contemplative month be all about for you? How would becoming more contemplative help us?
Why would anyone want a more contemplative month?
How Will a Contemplative Month Help Us?
Many people who talk to me seem a little afraid of being more contemplative, but they do not want to become less.
We have filled our heads with ideas about being contemplative which feel scary. People seem to think contemplation requires a higher or deeper level of spiritual life than most people. There seems to be something abnormal about it.
In my experience, developing contemplative practices begins with taking time to listen and pay attention.
I remember the autumn days when I was growing up in the Midwest. Walking in the woods we would notice the geese flying overhead, migrating for the winter.
No matter what we were talking or thinking about, we would take time to stop and watch the geese fly over.
For me, spiritual life is like watching and listening to those geese. In nature, or in a time of worship, or practicing contemplation, there I something in our lives communicating to us.
I want to receive the message, so I take time to stop, pay attention, and listen whenever I can. Spiritual life is speaking to us.
What can we do today to make November a more contemplative month for us?
Why would we want to live into a more contemplative month?
[Image by ianpreston]
Greg Richardson is a spiritual director in Southern California. He is a recovering assistant district attorney and associate university professor, and is a lay Oblate with New Camaldoli Hermitage near Big Sur, California. Greg's website is StrategicMonk.com and his email address is StrategicMonk@gmail.com.