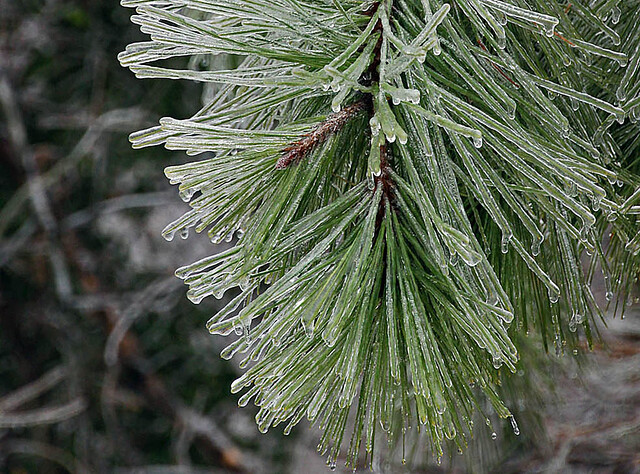 January Stillness
There is nothing quite like the January stillness first thing on a new morning.
People, and cities, are just beginning to wake up and wipe the sleep from their eyes. Our first cups of coffee taste the best. The air is fresher. There is not as much traffic on the streets or on the sidewalks. Walking is easier. The aromas of breakfast begin to fill the air. Our second cups are almost as good.
Each morning is a new beginning, particularly in January. No matter what happened yesterday, no matter how much or how little we actually slept, each morning brings something fresh and new. It may evaporate quickly, but it is here at the start of the day.
I have opportunities to work with people who are trying to make serious changes. Some of them struggle to change the way organizations work or become better leaders. Many are struggling to come to terms with their deepest, truest selves.
The people who tell me their stories are asking how they can be true to themselves while making progress toward their goals. They look for ways to create new beginnings, like the dawning of each new day.
The challenge for many people is seeing things in new ways, appreciating the possibilities. We often get used to doing things certain ways and getting the same results.
Some of us become entrenched and invested in defending our habits.  Eventually we are holding onto ways of seeing and ways of doing things for all we are worth, even when there may be much clearer ways of seeing and much more effective ways of working.  We are not able to let go.
It would help us to spend some time listening to the January stillness on a few mornings.
Taking Time for January Stillness
For me, January has always been the month with the shortest periods of daylight. The stillness of January mornings helps me slow down and take my time.
The alarm wakes us up into the dark of a January morning. We could turn over, pull the blankets around us again, and go back to sleep for a few more minutes. It might be a challenge for us to get up and start our days in January.
Hibernation and tapping into January stillness seems like such a natural way to survive this month.
The darkness all around us encourages us to take time to listen to sacred stillness.
The seeds of our contemplative practices of listening to sacred stillness are sown in the dark stillness of January mornings.
We do not need to turn on any lights to listen. Sitting in darkness on January mornings we close our eyes and allow the stillness to embrace us. The darkness helps eliminate what distracts us.
As our days gain daylight the colors and sights hidden by darkness emerge and draw our eyes. Even a January morning becomes brighter and we get up and get moving.
Winter turns into spring little by little each day. We begin to lose the benefits of darkness.
It becomes more challenging for us to take our time and listen to sacred stillness each morning.
It is more of a challenge for us to sit quietly, rock slowly, and listen well. We develop disciplines to take the place of the darkness of January mornings.
We may need to set aside time each day or each week to practice listening to January stillness. It is no longer possible to depend on the stillness of a January morning to help us remember.
Beginning with January Stillness
Each new year begins on a January morning.
January stillness is a sacred invitation to take time to listen. The quiet, the darkness, even the freshness of the air remind us to take our time. There are sacred truths waiting of us in the quiet, the darkness, the fresh air.
Each morning is a new beginning, an opportunity to start over again.
There are still lessons each January morning has for us to recognize and learn. They give us things to ponder as January becomes February, and then March.
We will be out and about, on the go, soon enough. Our January mornings fade away a little more each day.
The contemplative practices we begin in January stillness have the potential to see us through the year.
Each of us has the opportunity every morning to begin again. We are not trying to rectify mistakes we made or ways we fell short in the past. Our January stillness is not about being good enough or earning the spiritual points we need to qualify.
Every January morning is an opportunity for us to begin our contemplative practices again.
If not now, when? This seems like the perfect January stillness in which to begin.
Listening to Sacred January Stillness
I wake up before the alarm into the stillness of a January morning. It is cool and dark and I am not eager to sit by myself and listen to stillness.
This is one of those mornings when we might be tempted to stay under the covers. We can turn over and close our eyes again or we can get up, sit still, and pay attention.
There are so many people and things which concern us on this January morning. Our concerns are legitimate and significant. War and natural disasters, plagues and personal tragedies and fears about the future weigh on our minds and hearts.
Already on this January morning it is not shaping up to be the year we hoped for.
We get out of our comfortable beds into the January stillness before the alarm. Sitting in darkness we listen to sacred stillness. The world around us is still and we find sacred stillness within us.
Deep truths are waiting for us in the sacred stillness of this January morning.
Will you join me as we sit and listen to January stillness this morning?
How will we begin our contemplative practices in January stillness each morning this week?
[Image by scott1346]
Greg Richardson is a spiritual director in Southern California. He is a recovering assistant district attorney and associate university professor, and is a lay Oblate with New Camaldoli Hermitage near Big Sur, California. Greg's website is StrategicMonk.com and his email address is StrategicMonk@gmail.com.