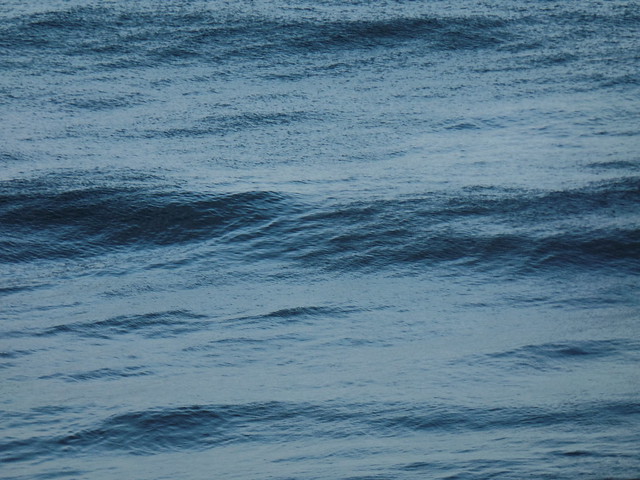 Exploring the Depths of Stillness
Many of us tend to overlook the depths of stillness. We get distracted and swept away by the shiny objects and loud noises floating on the surface.
The actions we wish we had never taken or the pain we hope to avoid capture our attention. Some of us have a past filled with deep pools of regret or missed opportunities. Our future might appear to be full of fears or fantasies waiting to lure us and seize our attention. It may be a temptation, again and again, to spend our time looking into the past or the future.
Some of us may not even be able to recognize what distracts us from paying attention.
We might appreciate it is impossible to change the past or the future, no matter how hard we try. Even when we recognize it, we still cannot control ourselves.
It is a waste of our time and energy for us to try to affect the past or fear the future. The greater waste, though, is when we do not take time to explore the depths of stillness in the present.
Each present moment holds as much depth as the past or the future. Many of us, though, look at the present as what we need to move through to get from here to there. We often experience the present as fleeting, passing too quickly to be particularly significant.
In fact, the only differences we can ever make are in the present.
It is a significant mistake for us not to explore the depths of stillness. As we take time to listen to sacred stillness, to pay attention of each present moment, we open ourselves to it.
The present responds to our openness by opening itself to us.
Being Open to the Depths of Stillness
There are people who do not recognize the powerful depths of stillness in each present moment. They may never have taken time to receive what stillness offers them.
Some people have never really thought about the present as distinct from the past and the future. A few of us can be intimidated or even afraid of the idea the present has its own depth or power.
Many of us have not experienced for ourselves how deep and powerful each moment is.
For a lot of us, our first inkling of what the present can mean may overwhelm us. We might be taken by surprise. A moment washes over us before we have time to recognize it.
Even when we understand the potential power of any particular moment we often do not know how to open ourselves to it.
Many of us need to spend time practicing before we catch on to the depth of the present. Most of us have put so much time and effort into protecting ourselves we feel uncomfortable being open.
We are used to rushing through the present, seeing it as a vanishing resource. Slowing down, paying attention, listening to the sacred stillness all seem foreign to us.
Many of us are trying so hard to save time we cannot stop and open ourselves to the present.
We open ourselves to the depth of the present by taking time to listen. Not all the other things we could keep in mind which might seem more comfortable for us.
We become open as we set aside the ideas and distractions, even for a few minutes.
As we practice being open to the present, the present moment opens itself to us.
What We Find in the Depths of Stillness
Each present moment opens itself to each of us in unique and personal ways.
There is no single answer we find in the depth of the present moment. Each of us comes to the present with our own questions and each moment has its own response for us.
As I practice listening to sacred stillness and becoming open myself I find more in the depths of stillness. Like the depths of the ocean, each present moment reveals itself in its own ways.
Depths which were opaque to me for long periods of time become clearer as I practice listening.
I grow more honest with myself and with the present moment about my hopes and fears, regrets and fantasies. We reveal ourselves to ourselves, and to each other. Our understanding and our relationships become more honest, more intimate.
Listening to sacred stillness, exploring the depths of stillness in each moment, helps us recognize ourselves. We pay attention and see ourselves in a new light. As we release the distractions of the past and the future we appreciate who we are now, in the present.
Each moment passes and we become who we have the potential to be.
The insights and questions, the truths we have told ourselves longer than we can remember. The depth of the present moment shows us who we know we can be.
Each day, each moment carries its own wisdom. We listen over time and grow in recognition of who we have the power to become.
We find our own true selves in the depths of stillness.
When We Explore the Depths of Stillness
The stillness is honest with us. Sometimes the present reassures us or helps us understand. There are other times when the depths of stillness can just make us more confused.
We respond to the present in our own ways. We practice listening and becoming open to the realities of each moment. Stillness has wisdom to teach us and helps us learn patience.
There are truths we recognize in the depths of the present we may not enjoy. We will not always be comfortable in the stillness of a present moment, but it tells us its truth.
The fears and regrets which distract us carry no weight in the stillness. We look the present in the eye and see the reflection of our deepest selves.
How will we explore the depth of stillness today?
What will we find as we take time to explore the depths of stillness this week?
[Image by Jacob Reyes]
Greg Richardson is a spiritual director in Southern California. He is a recovering assistant district attorney and associate university professor, and is a lay Oblate with New Camaldoli Hermitage near Big Sur, California. Greg's website is StrategicMonk.com and his email address is StrategicMonk@gmail.com.