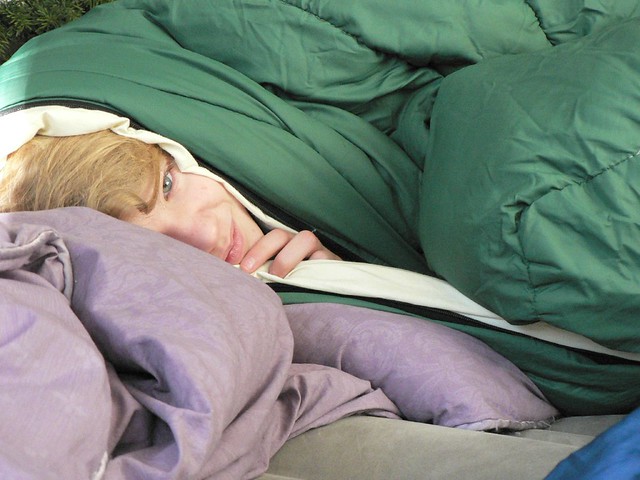 Are We Ready to Emerge From Hibernation?
Some days feel like it is all too much. We need to continue hibernating, spending the day in bed wrapped in our blankets. Other days cause us to wonder whether we might be ready to begin emerging from our winter hibernation.
This has been a season of difficulties and challenges for many of us. Each week seems to bring us new reasons to turn over, pull our blankets around us, and continue hibernating.
Our families, our communities, our lives can be filled with events which encourage us to stay in bed. The news from across the country and around the world makes us want to take a nap.
Hibernation, though, is not simply a way for us to bury our heads in the sand and ignore what is happening. We may not know precisely what to do about the troubles in the world around us, but we are not ignoring them. It is not because we do not care or are afraid to do anything.
We feel tired and intimidated.
Some of us see the long, dark days of winter as opportunities for rest and reflection. It is not because we want to sleep all day and all night. We are tired not just physically, but also emotionally and spiritually.
Many of us have had a stressful, tense few years. We may have lost people we love during the pandemic. Our hopes and aspirations have been stretched past the breaking point. We may find ourselves in places and situations we never expected to experience.
It makes sense for us to spend a winter in hibernation.
We need to spend some time reacquainting ourselves with our own needs for balance and rest. This winter is an opportunity for us to listen and anticipate what will come next.
Listening to Sacred Stillness
Some of us like to believe there is a wide separation between our physical lives and spiritual life. We tend to observe spiritual life as something ethereal, conceptual, philosophical. Physical life seems more immediate, more tangible, more real.
It is easy for us to divide spiritual life, which we see happening in our minds or our hearts, from the physical life happening in our bodies.
Our minds and hearts and bodies, our physical lives and spiritual life, are parts of a whole. It is impossible for us to understand one without the other.
Spiritual life can feel far away when we are too tired to listen. It is a challenge for us to pay attention or to recognize sacredness when our eyes are struggling to stay open. Physical life and spiritual life fit together in us.
Even when we realize we have an opportunity to spend time listening reflectively it seems like too much effort. We continue letting our minds work through our thoughts. Thinking and analyzing, organizing and ordering have become habits we cannot set aside.
It is as if a wall separates us from listening to sacred stillness and we do not have the energy we need to find a way around it.
We might believe it would help us, and might even want to, but listening seems to take too much effort.
Some of us spend so much of our time and strength struggling and a contemplative practice seems like one more struggle.
I do not believe it is helpful to build a contemplative practice on a base of guilt or duty or expectations. My own practices help me discard those motivations.
We can find other reasons to listen to sacred stillness.
Can We Listen?
We cannot listen well when we are exhausted. Hibernation is a way for us to get the rest we need.
It is not possible for us to push ourselves all the time. We need to take time for reflection as well as analysis and thinking.
When we have had a chance to rest, we can begin a contemplative practice practice. We find a comfortable way to sit still with our eyes closed. Taking a few deep breaths, we practice becoming open to the sacred stillness all around us and within us.
As we listen, we come to recognize the same stillness is in the world around us and within us. We give our permission for spiritual life to be alive and active within us for a certain period of time. Our role in the practice is to stay out of the way.
It is a challenge for us not to think as we practice listening. We are accustomed to working out solutions to problems, and we find it difficult to stop.
As we continue to practice over time we begin to appreciate the value of listening. Our listening becomes deeper and stronger.
What Happens During Our Hibernation?
As we practice listening to sacred stillness we begin to recognize we have not been listening well at all, to anyone. We have taught ourselves how not to listen to stillness, how not to listen to our family and friends, our colleagues, even ourselves.
Many of us feel we are working as hard as we can to meet goals and standards and expectations. We do not have the energy to listen, to pay attention, to be open. Some of us exhaust ourselves in trying to do everything.
Spiritual life does not require us to deny who we really are. Our lives are not ordeals we need to endure or walls we need to climb. Spiritual life is a relationship between our true selves and someone sacred. It is not about being intimidated or exhausted all the time.
If we are too tired to listen well, we need to find ways to get the rest we need. The time we spend hibernating is part of our preparation and anticipation for what comes next.
We need to get the rest we require and prepare ourselves to practice listening to sacred stillness.
Are we ready to begin emerging from our winter hibernation today?
How is our winter hibernation helping prepare us for what we will do this month?
[Image by Willow&Monk]
Greg Richardson is a spiritual director in Southern California. He is a recovering assistant district attorney and associate university professor, and is a lay Oblate with New Camaldoli Hermitage near Big Sur, California. Greg's email address is StrategicMonk@gmail.com.