As I have surely remarked in the past, I love The Secret of Kells. Which is streaming in a number of places, so if you have not yet seen it for yourself, I urge you stop whatever it is you're doing and GIVE IT A WATCH. If you have seen it, however, you will doubtless understand my excitement at this trailer:
Song of the Sea tells the story of Ben and his little sister Saoirse — the last Seal-child — who embark on a fantastic journey across a fading world of ancient legend and magic in an attempt to return to their home by the sea. The film takes inspiration from the mythological Selkies of Irish folklore, who live as seals in the sea but become humans on land.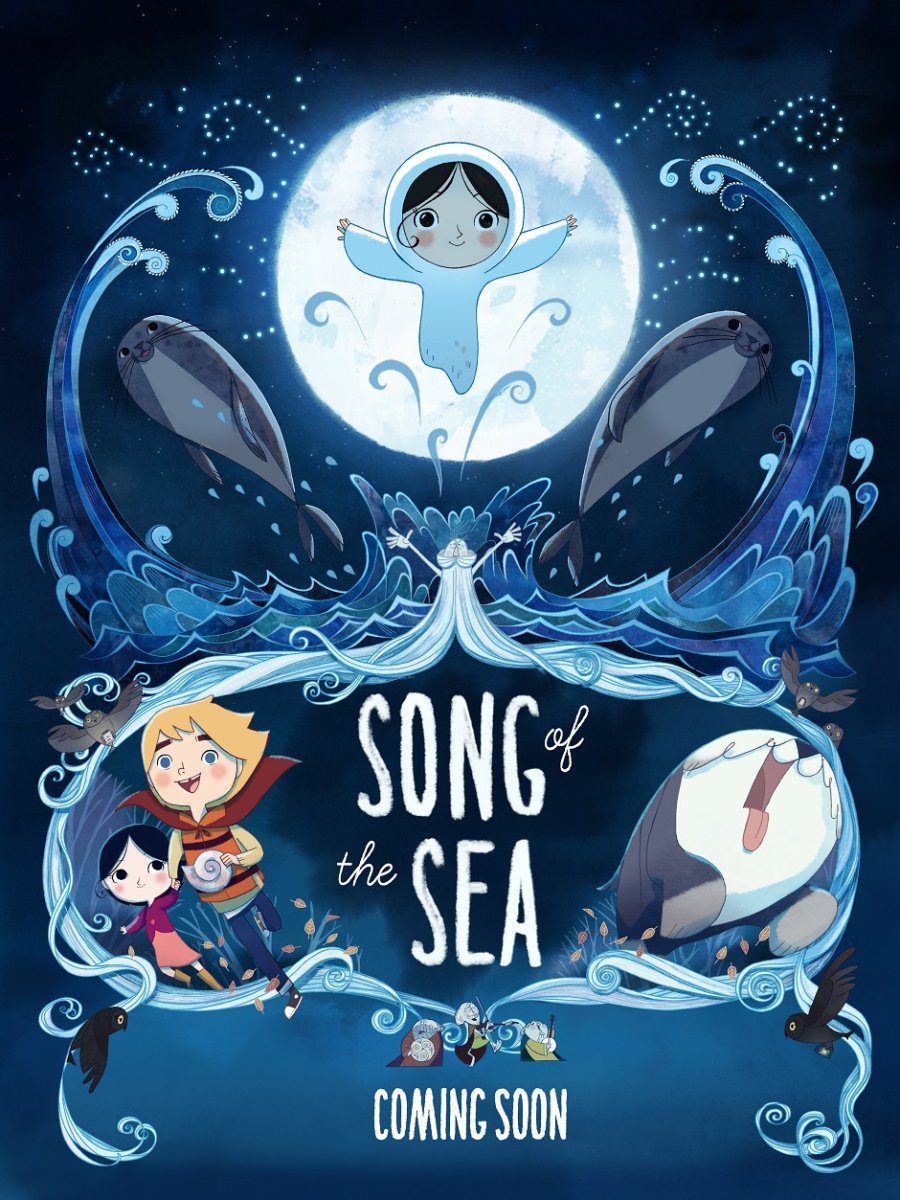 Attribution(s): All posters, publicity images, and stills are the property of GKIDS Films and other respective production studios and distributors.