Rosetta: the ambition to turn science fiction into science fact.
Yes, I realize I'm posting a short on back-to-back days, but I just can't help myself. It's not so much that it's a really, really well-made sci-fi short (though that's not an insignificant selling point). It's that I can't remember seeing anything like it before, and that makes it a a "first-timer" thing for me. And that always gets me excited.
Behold, Tomasz Bagiński's Ambition, the first advertisement for a realio-trulio, ongoing (and mind-blowing) space project that I've ever seen.
Yep. That's right. This is (essentially, though some might quibble) an ad. For the ESA (European Space Agency) and their Rosetta project.
As Tomek Bagiński's short film Ambition makes clear, it is the essence of what it means to be human, to attempt difficult things, to reach for seemingly impossible goals, to learn, adapt and evolve.

And at the heart of this film is Rosetta, ESA's real mission to rendezvous with, escort and land on a comet. A mission that began as a dream, but that after decades of planning, construction and flight through the Solar System, has arrived at its goal.

Its aim? To unlock the secrets hidden within the icy treasure chest for 4.6 billion years. To study its make-up and its history. To search for clues as to our own origins.

From 100 km distance, to 50, 30 and then, defying all expectations, to just 10 km, Rosetta continues to captivate and intrigue with every image and every data packet returned.

It will rewrite the textbooks of cometary science.

But there is more, an even greater challenge, another ambitious first: to land on the comet.

The stage is set. The date: 12 November 2014.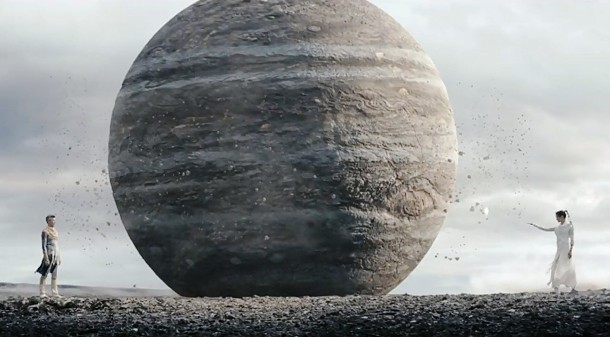 Attribution(s): All artwork, publicity images, and stills are the property of ESA and all respective creators and/or distributors.