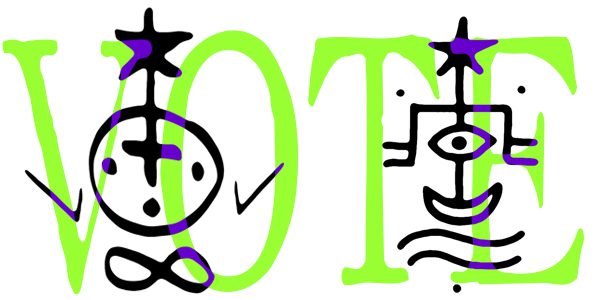 Hi folks – I'm still on the road for a little over two weeks more, but I wanted to get these sigils up for you to utilize before Election Day here in the United States. (They of course can be used for any country and voting situation).  These sigils acknowledge the relationship between metaphysical and mundane efforts.  Both aspects are vital and necessary, and help empower the people.
Normally I would re-draw these and scan them in for you to share in high resolution digital format, but being on the road presents technical challenges.  Instead, I am sharing the screenshots/photos I took with the confidence that you can easily draw/replicate them for your own use/application. I've done some quick photoshop work to clean them up, but I know you can easily recreate them with your own hand as well.
These two sigils were created at two separate tour stops: the first was created at The Robin's Nest in Bellingham, Massachusetts on October 12th.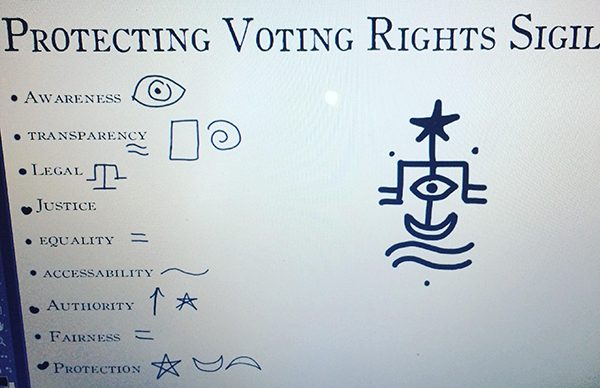 Because the class was so large, I ended up doing the sigil drawing exercise on my tablet instead of on a whiteboard,  so that's why the list is typed up here and the overall result looks very digital. (Alas, the file didn't get saved).  This sigil is to help folks get out and vote/protect voting rights – especially in areas where there are attempts to disenfranchise people. This sigil smooths the way for people to make their voice heard in the voting process.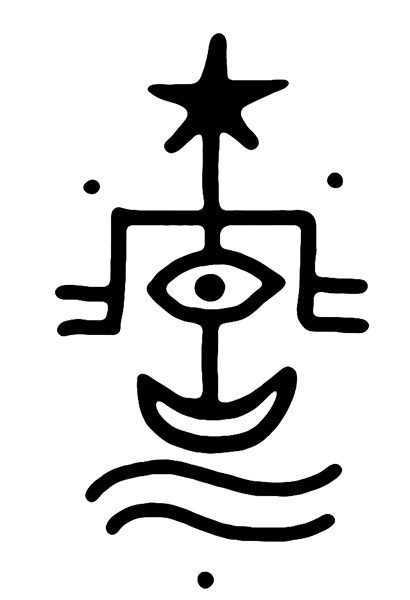 The second was created at Atlanta Pagan Pride Day on October 20th.  At PPD, I presented an abbreviated version of my usual workshop (only having an hour total), yet we still managed to squeeze in the sigil in the last 3 available minutes: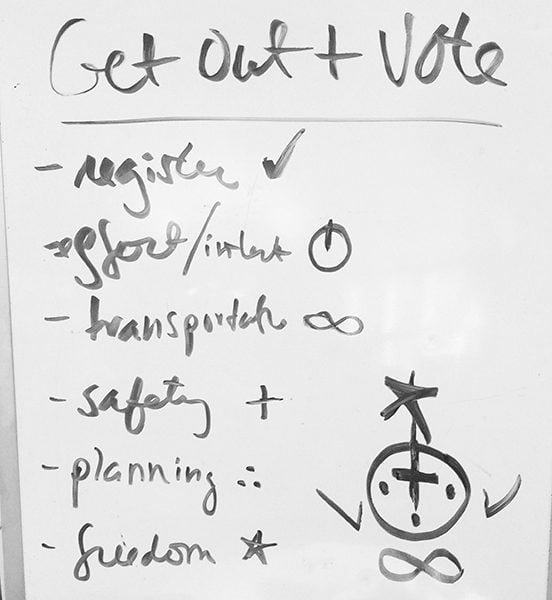 This sigil is a bit different from the first – with its goal to encourage people to get out and vote. Your vote CAN make a difference, especially in the current political climate. Don't be dissuaded by hype, don't let go of your right to be heard.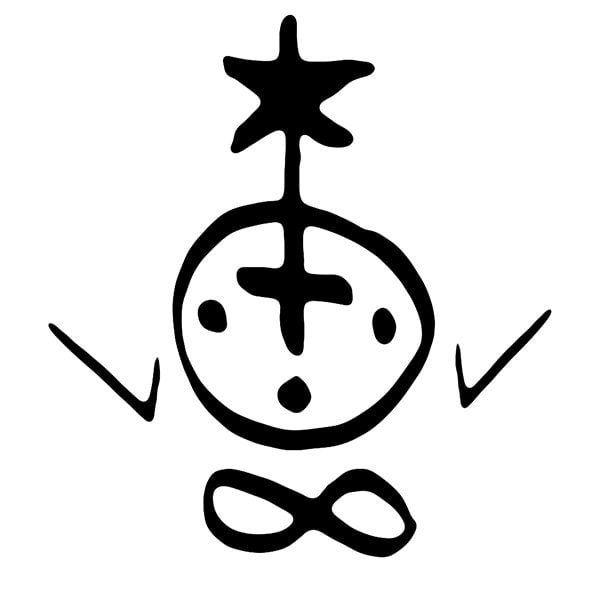 Much thanks to all of the wonderful students who participated in these two workshops and the folks who made it possible for me to offer the workshops. Now, go out there and make a difference in your community. Change happens at the roots, and that starts with you.
If you want to find out more about the remaining stops on my tour (Louisiana, Texas, New Mexico, Arizona, California), check out the list of stops.