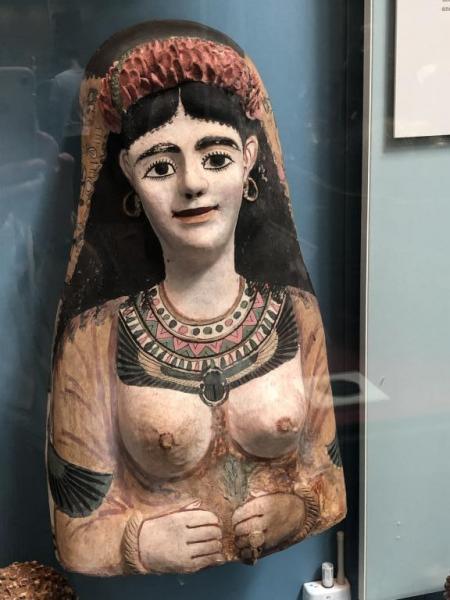 It's been nearly a month since we got back from the UK and I'm still untangling threads. The next part of the experience I want to dive into are the museums and some things I pondered as we explored them. Because of course, I can't just enjoy stuff, my brain decides that we must delve deep between the worlds.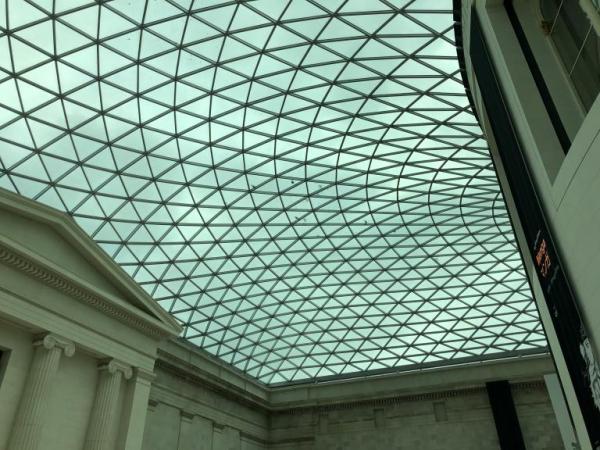 On this trip we visited the British Museum, the National Gallery, and the Victoria & Albert Museum. I really wanted to get to the Tate too, but we ran out of energy and time, in that order. Even as a professional artist, I hit my saturation limit of visual stimulation after a while and my partner Nathan is likely to tap out sooner than that (and if a place is crowded, we max out on people quicker too). (Also, technical note: staying out late drinking with friends until the wee hours of the morning is not very conducive to getting up early, or even by noon or one. And many of the museums close at 5pm most days. However, I do no regret our choices because we have awesome friends.)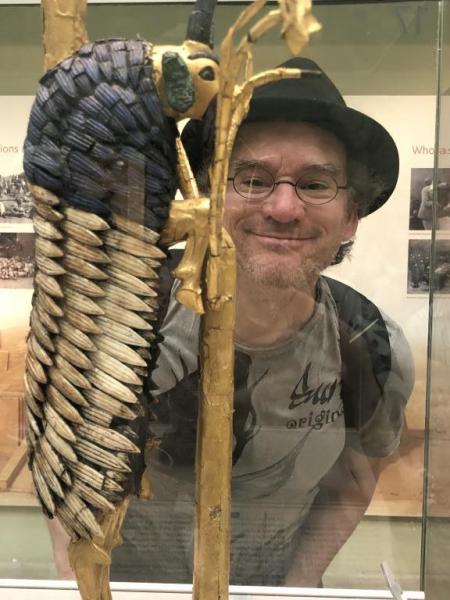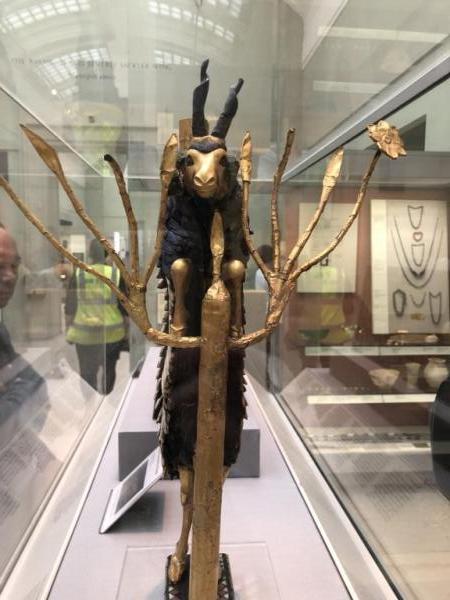 So a wonderful thing about all the museums we went to in London: they are all FREE. They do have special exhibits that require a ticket, but the rest of the museum is free. There are of course donation boxes everywhere, though I always drop some money at the gift shop – usually acquiring postcards of some of my favorite art for my studio wall and gifts for others. Free entry is a stark contrast to many museums in the US – who may have a single free day a month, which means it's going to be packed. London is an expensive city as it is, so it's nice to be able to enjoy the parks and museums on a tight budget.
With that said, I want to talk about some of things that bubbled up as we made our way through the museums – especially the British Museum, which was the first one we hit.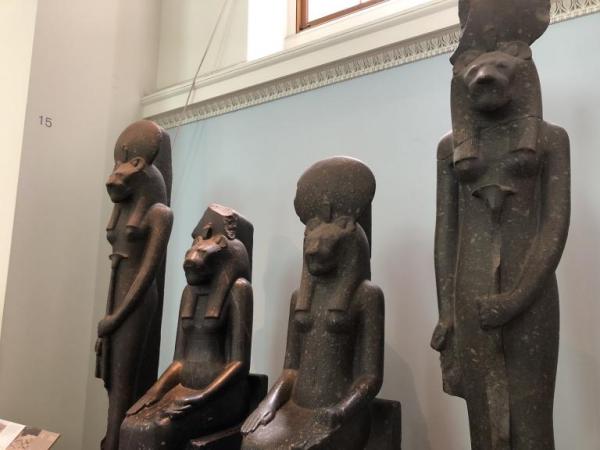 I grew up going to museums and galleries regularly in the Philadelphia area. On my parents' shelves was the Great Museums of the World collection (from Newsweek), which I immersed myself in regularly as a child. In college, I spent many hours wandering around the quiet halls of the RISD Museum, many hours watching art history slideshows, and insane art-packed trips to NYC. So it's been rather built into my psyche that museums are magical places – containing wonders and revelations, relics preserved from the past that display the best of humanity through art. It feels like something humanity as always done. A sense of Majesty and achievement.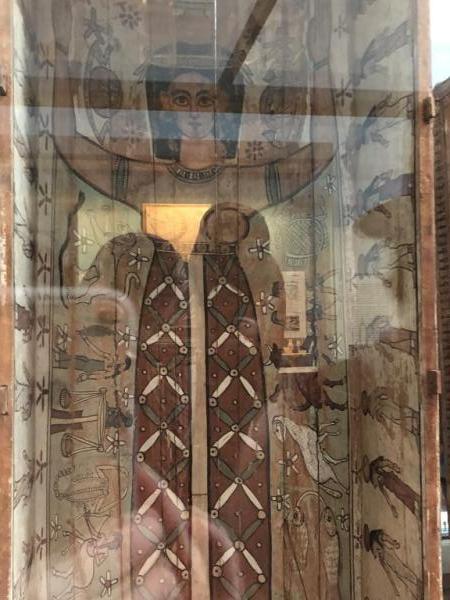 Yet, museum-culture is rather new in the course of civilization. And while there are a few ancient examples (which were largely exclusive collections of the wealthy/royalty), most of the museums we have today were founded in the late 18th century and onward. Fed by the spoils of rampant colonialism, so many museums stocked their halls with artifacts ripped from their native lands to be put on display for "civilized" people to ponder. Museums centering on fine art curated their collections with the sense of setting the tone for what they opined was good art, as well as who could be deemed as a worthy artist. In short, there's a lot of fuckery involved with how collections were made. Sacred sites have been pillaged for collections, bones and gravesite offerings pulled out of the ground for display, and the work of women and minorities was often ignored or lacked any credit if included.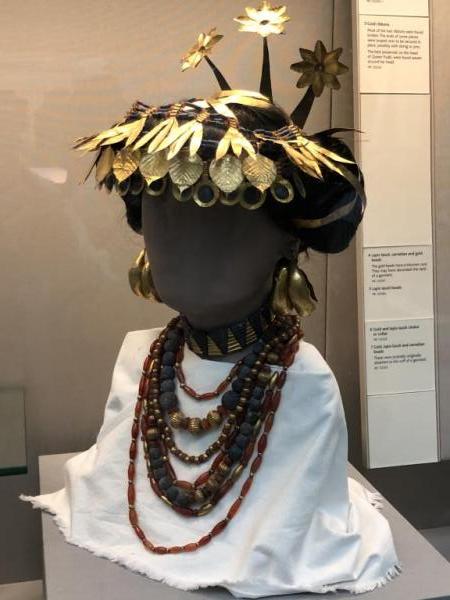 On the other hand, there are so many things that would have been lost to time, natural disasters, and/or destroyed by war if they hadn't been preserved in a museum. Fundamentalists of all kinds have been destroying the work of other cultures for thousands of years all the way up to this moment right now. So much has been lost. As a species, we have learned so much about ourselves and our history from being able to study these items.
So as I walked the halls of the British Museum, this ouroboros kept circling my mind. Look at how much humanity as created and accomplished – and look how much we've destroyed, often by our own hands. This is where the Madness really sets in, because there is a clear message that came bubbling forth in every hall and display. It particularly echoes loudly, bouncing off the walls of the present day. And that message is: humanity cycles. We live, we evolve, we achieve mastery and such levels of beauty – and then great civilizations fall and then cease to exist. Repeat. Advancement is only relative really to the current cycle, and in truth, we haven't changed very much at all.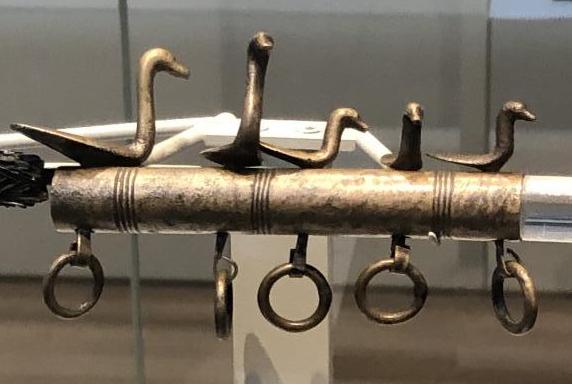 I consider myself an optimist, and I hold dearly to my heart the hope that humanity can rise above racism, bigotry, violence, inequality, and many of the other plagues of society that are within our grasp to free ourselves from. This vision is really a Star Trek-based myth, but it's a vital one I grew up with. But when you hear that message about the cycles of humanity reverberating down marble halls, the reality is cold and hard. Which can swallow you up and switch your tune to "abandon all hope, ye who enter here." But I don't think that's the point of the message, and my experiences at the sacred sites we visited afterward also gave direction.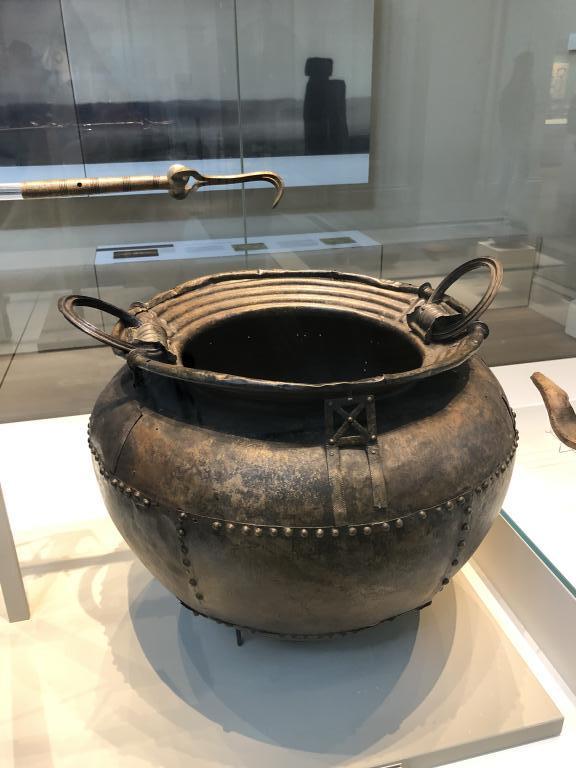 This is what I think the message is about: Everything gives into time. No matter who we are, what we create, what temples we build or art we make – it all will eventually be consumed by time. Time is the great equalizer. But time doesn't say "then what's the point" – but rather "now is the moment." We are not immortal physical beings, even if our spirits go on to other realities and incarnations. We are flesh, blood, and bone – made up in this moment, right now – to experience this crazy ride. We may choose to take this ride again and again, choosing our own adventures every time or perhaps woven by Fate, or both. We really have no control over what happens to our starstuff after we're done with it. The thing we can attempt to the best of our ability and circumstances: make this moment the best ride we can for ourselves and each other.
Our legacy is now, and it's fully majestic and wrought with madness.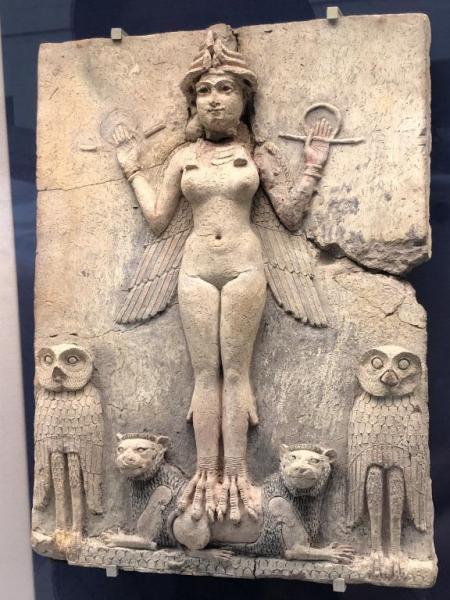 Stay tuned for more from our other museum trips, plus our sacred sites exploration!