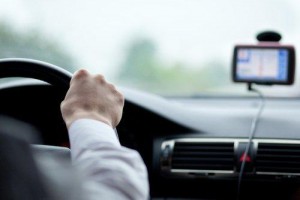 I totally forgot that while taping this interview with Tony Rossi, I had completely revealed myself to be the harridan I try to hide from you, on a daily basis. It's here at about 5:10 into the chat.
Tony's blog Christopher Closeup is one of the places I go when I need to decompress, because he always has a perspective-changer up there, lighting "one candle" against the darkness with heartening regularity. I'm not much of a light, but he generously offered to talk to me about my just-about-ready-to-release book, Strange Gods: Unmasking the Idols in Everyday Life.
Deacon Greg and I have both had a lot of fun, recently, in pretending that His Holiness has endorsed the book, but this here Tony and I talk more seriously about our propensity for creating idols until it becomes a kind of "everyday idolatry" that we're no longer cognizant of. Tony was a great host; he kept me comfortable but on my toes, and you can read his write-up, here!
GPS image courtesy of Shutterstock.com