My littlest boy, Peter David, turns five on Sunday. He came into this world in a great big hurry — my shortest labor to date, 90 minutes start to finish — and was very nearly born in the front seat of our minivan. Thankfully, we made it to the hospital just in the nick of time. He was also my biggest baby, weighing in at a whopping 9lbs, 0oz.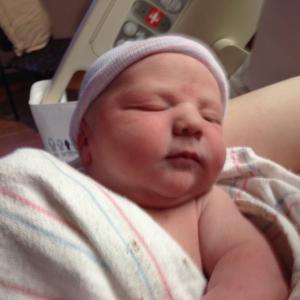 My Peter was unique from all of my other babies in another way as well. He was 1 of 1,000 children born with bilateral clubfoot.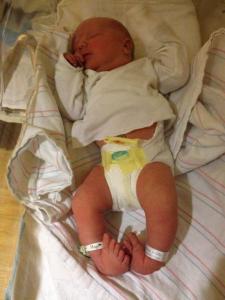 I have a long-neglected blog detailing Peter's clubfoot journey, but suffice it to say that he's been a little trooper throughout his treatment, and now he runs around like any other little boy his age. In fact, it's hard to keep up with him these days!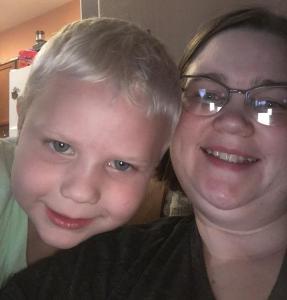 Peter's also special in that he's on the autism spectrum. He attends a preschool for kids who are as special as he is, and he loves going to school every day. Every day when he returns home, he has a big smile on his face.
He adores Cars — one of his very first words was "McQueen" — and Mickey Mouse, Baymax, and Scooby-Doo. In fact, his party this weekend is Scooby-Doo themed, and he's going to be Scooby-Doo for Halloween as well. I have to keep his costume hidden away in the closet so that he doesn't wear it around the house 24/7.
A few days ago, he surprised me by pointing at a picture of the moon that was on our TV as a screen saver and said, "Look! A moon quarter!" It was indeed a quarter moon. I'm pretty sure I didn't learn about the phases of the moon until I was several years older, so thanks, Mickey Mouse Clubhouse!
Like most boys, he loves cars (small "c") of any type, as well as trucks and trains and buses and any other vehicle. He also loves swimming and balloons and playing with his siblings, especially his "Baby Warwa" (his name for his sister Laura). He also loves our cat, although Katniss does not share his affection (he smothers her with love and she'd rather remain aloof).
I'm so blessed that God has given me this special little boy. Happy birthday, Peter!