… Normal blogging will resume after this brief moment of parental pride.
Tonight The Boy served mass for the first time. I'm not sure who was more nervous but I can proudly say that no altar linens were set ablaze. That is all.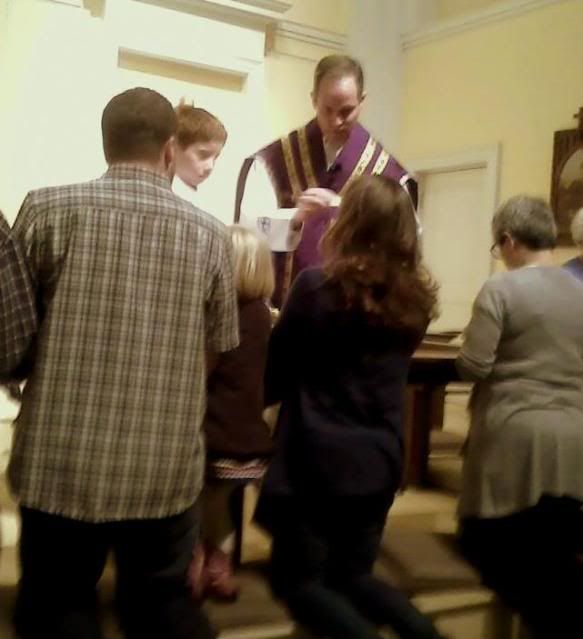 Side note; when I posted these and other photos on my facebook page a few commented wanting to know if this was a mass in extraordinary form. Nope. It's just a regular solemnly celebrated novus ordo mass at my wonderful parish. A vigil mass no less. Proof that reverence isn't exclusive to one form of mass. When I hear people debate the legitimacy of the mass in the ordinary form I never know whether to get angry or be sad. Angry because it's ridiculous to assume Jesus in any less present in the Eucharist when mass is said in the vernacular or sad because so many only associate the novus ordo mass with abuses. As you can see, neither is the case. It also helps that we really do have a wonderful priest. Deo gratias.
Pictured; Son of a Crescat and Fr. Reid.