… I have had the pleasure on several occasions of visiting this parish when I'm in the Tidewater area. I may have to stop over there this Thanksgiving weekend.
Behold the man-lace and manliness of this solemn high mass for Veteran's Day at St. Benedict's Chapel in Chesapeake, Virginia. The images below were provided by Fr. Kevin M. Cusick who blogs at A Priest Life.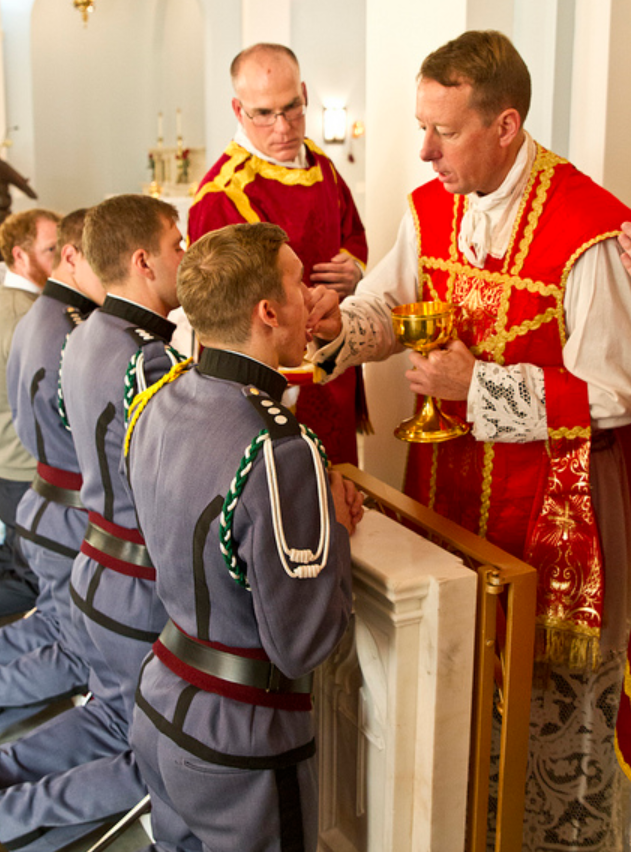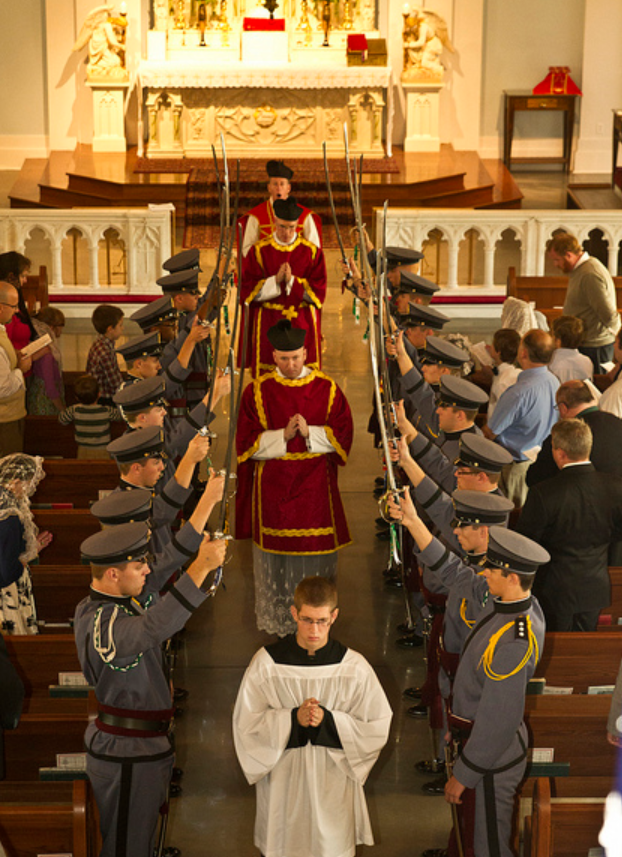 Photos taken by the Benedictine College Preparatory. Click this link to view the entire photo stream. Totally worth it! Trust me.