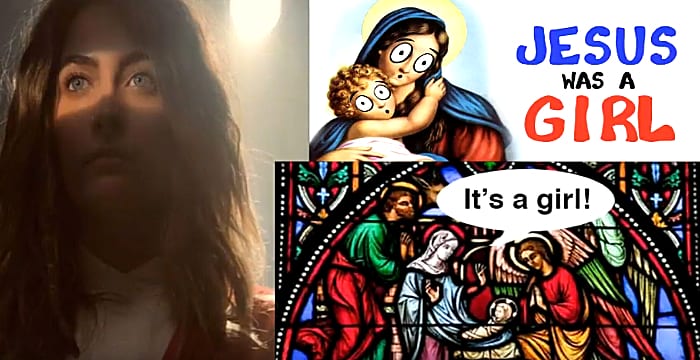 ENTERTAINMENT site Movieguide, the eyes and ears of Christian prigs and the prudes, can always be relied upon to point godless film-goers to some pretty good flicks and TV series. If MG brands a production 'abhorrent' or 'repugnant' you can bet it will be pretty damned good if not brilliant.
For example, in 2018 it targeted the TV series Insatiable, saying:
This year Netflix has released all sorts of shows attacking Christian values, including Come Sunday and The Break with Michelle Wolf.

Their latest original series may take the cake for offensive, blasphemous material … In the seventh episode of Insatiable called 'Miss Magic Jesus Pageant, characters sing a song, 'Sweet Jesus Inside Me', and they're not talking about in their hearts …
Normally, Movieguide waits until a film or a series is released before emitting squeals of horror and disgust , but in the case of Habit – starring Michael Jackson's Daughter Paris – it's demanding that the movie should not be released at all.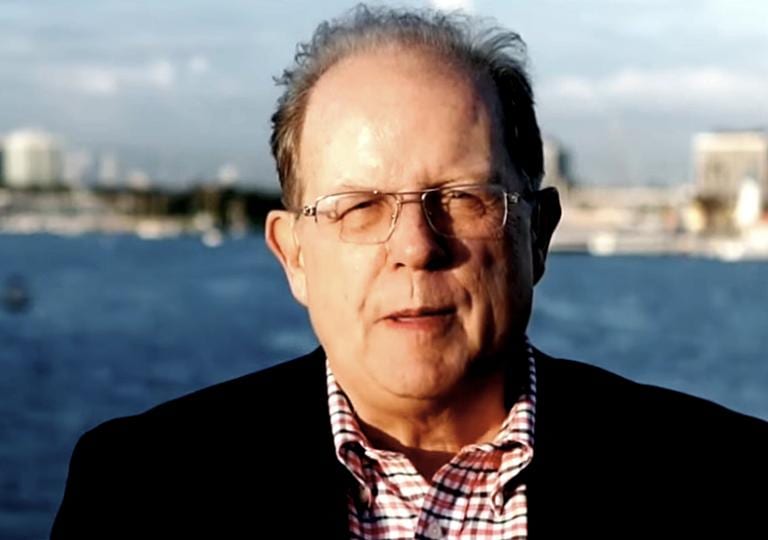 The founder of Movieguide is Ted Baehr, above. He is also the head of the Christian Film & Television Commission, dedicated to "redeeming the values of the mass media" – and right now his commission is running a petition calling on those who plan to release the film shortly to scrap it.
The petition, which has garnered more than 220,000 signatures, says:
I'm writing to you because I just heard the disturbing news that your company is producing a film that from all reports I find deeply offensive to my faith and to the beliefs of billions of Christians and non-Christians around the globe.

Your movie Habit, which takes 'artistic liberty' in its portrayal of Jesus Christ is profoundly disrespectful to the community of more than 2 billion Christians around the world who revere Jesus as part of their triune God.

Your portrayal of Christ is such a grotesque representation that it is offensive even for those outside of the Christian faith who deny Christ's deity but revere him as an important historical figure. This includes more than one billion Muslims around the world.

While I respect your freedom to create such a movie, I am deeply disappointed by your blatant disrespect to such a large portion of the global population who find your portrayal of Christ to be blasphemous, disrespectful, and deeply offensive.

From the context of your film, it seems clear that your intention is to offend and mock Christians, but it is my sincere hope that you will reconsider the production and release of this film out of a respect for your fellow humans and their deeply held religious beliefs.
So, what do we know about Habit? Not a lot. Numerous sites, including this one, says:
Paris Jackson will portray Jesus – yes, that Jesus – in the upcoming film Habit, it was announced just days after the end of Holy Week.

The actress and musician will star in the Janell Shirtcliff-directed indie opposite Bella Thorne, who plays a street-smart girl with a Jesus fetish who masquerades as a nun while trying to escape the consequences of a violent drug deal.
We also know that One Million Moms, a wing of the American Family Association, joined in the clamour to have the film scrapped.
The websites of both OMM and AFA are no longer working. I wonder why.
• If you wish to report any typos/incorrect info in this piece, please email me at barry@freethinker.co.uk
If you'd like to buy me a cup of coffee – and boy, do I get through a LOT of coffee keeping this site active – please click the link below.
I'd love a cup of coffee