'THE Lord giveth and the Lord taketh away.'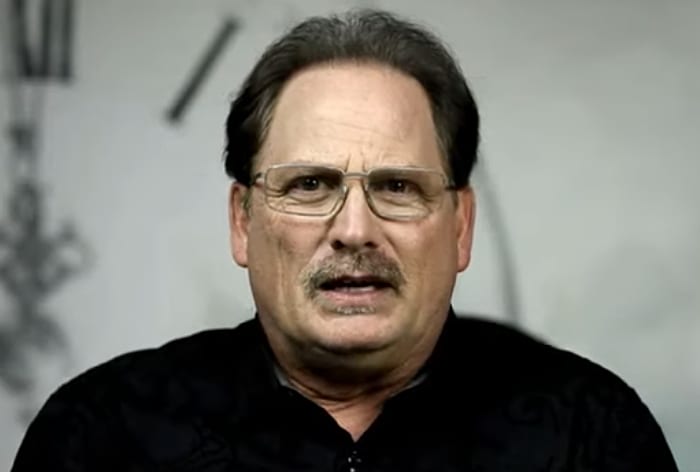 Last month Ward Simpson, above, President and CEO of God TV, said in a YouTube statement that God has "supernaturally opened the doors" to God TV in Israel:
To bring the gospel into the homes and hearts of the Jewish people.
Well, God – true to his capricious and schizophrenic nature – seems to have had second thoughts, and Israeli media at the weekend reported that GOD TV, all koshered up and rebranded as Shelanu TV for Jewish consumers – is about to be shut down. The Jerusalem Post, for example, said:
The license for Shelanu TV, the Hebrew-language Christian evangelical TV channel which has been accused of seeking to proselytize in Israel, has been suspended.
Shelanu TV, owned by parent company God TV, began broadcasting in Israel on the Hot cable network at the end of April after it received a license from the Council for Cable and Satellite Broadcasting earlier this year.
But when exposure of the kind of content broadcast on God TV, including comments by channel CEO Ward Simpson about the importance of bringing people to embrace Christianity as well as a strong reaction by then communications minister David Amsalem, the council threatened to suspend Shelanu TV's license, pending a review by the council into Hot's contract with the channel.
But Kehila News, which appears to be an outlet for messiah-minded Jews and their Christian supporters, has branded the reports as 'fake news', saying that the 'missionary' channel:
Has merely been suspended and that it can reapply for a license. The authorities imposed a difficult bureaucratic hurdle, which might render the channel suspended for a while, but it has not been shut down. In fact, Shelanu continues to air while the cable company, Hot, has seven days to take it down and appeal the decision if it chooses.
Hot applied in the spring to the Cable and Satellite Council for a licence. It was approved in April 2020 by the council head, Asher Biton, without going through the council itself. Biton was the one who suspended the license, saying:
The channel I approved is not the one you are airing.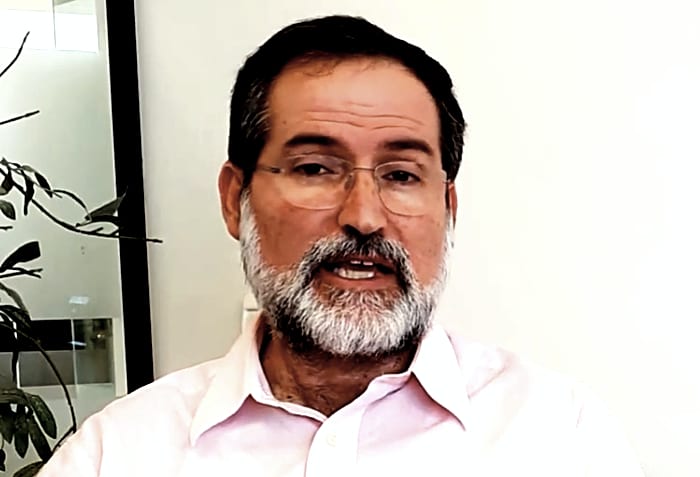 Avi Mizrachi, above, a board member of Shelanu TV, explained what was really happening.
What Biton is doing is illegal. It's his very last decision before he leaves the council for another job. He just doesn't want 'approved a missionary channel' on his resume, that's all. We have asked them to let us keep airing until we reapply. Biton claims that we deceived him, but that is not true.

We were very upfront throughout the entire process. We said that we will air Christian and Messianic content in Hebrew to Israelis, and he signed the license, in black and white.
Ron Cantor, God TV's representative in Israel, agreed.
Biton is spreading this lie to reporters that we violated our license. He is embarrassed, he didn't realize that this would blow back on him by the Orthodox, so he is under tremendous pressure. He is leaving the office, and he tells us to reapply, so when we get the license it will be signed by his successor, not him. My guess is that he wants to show the Orthodox that he did what he could and took us off the air.
Kehila News identifies the true villains in this row as "the anti-missionary organization Yad l'Achim" which declared victory on its Facebook page. The post said that when Yad l'Achim discoverd that missionaries created this channel to preach to hundreds of thousands of Israelis and convert them to Christianity it laid the facts before the Ministry of Communications and:
Because of the hard evidence, the license was revoked.
Interestingly, says Kehila News claimed that Benzion Gopstein, "head of the extreme and violent anti-missionary organization Lehava", took credit for the suspension and quoted him as saying:
Our organisation has warned against this from the start. We are happy they realize that in Israel there is no place for missionary activity, which throughout history was a key ingredient in the persecution of the Jewish people.
Shelanu is preparing to move forward in face of this opposition.
Mizrachi said:
We are here to serve the whole body of believers in Israe. There are over 100,000 Christian Arabs, 20,000 Messianic Jews, and thousands of evangelical Christians who live in this country. Many of us are Israelis and speak Hebrew. If the channel is denied the right to operate, that is discrimination against all of them. Shelanu is a national Christian Messianic TV channel in Hebrew for the Israeli body.

We need your prayers now, more than ever. We call on all born again believers, Messianic Jews, Arab Christians, Evangelical Christians, to pray against this shutting down of Shelanu.
• If you wish to report any typos/incorrect info in this piece, please email me at barry@freethinker.co.uk
If you'd like to buy me a cup of coffee – and boy, do I get through a LOT of coffee keeping this site active – please click the link below.