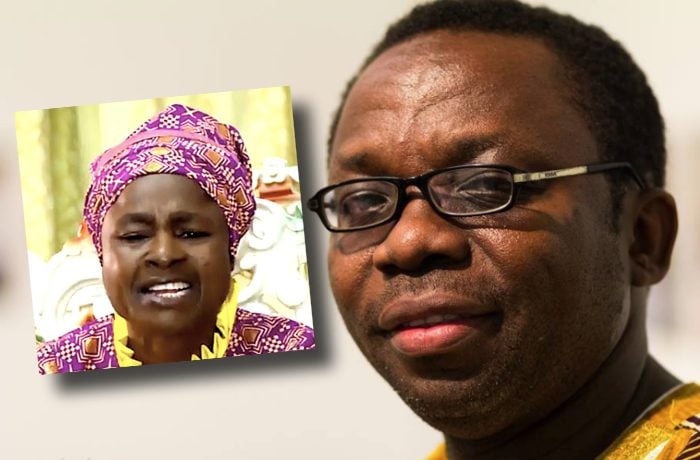 FOR years Nigerian humanist Leo Igwe, above – Chair of the Board of Trustees for the Humanist Association of Nigeria – has been in a thorn in the side of 'Lady Apostle' Helen Ukpabio, inset, who, via her Liberty Gospel Church Worldwide, promotes the idea that babies can be possessed by demons, as well as other poisonous claptrap.
She also produces, through her movie production company, Liberty Films, propaganda that spreads the view that evil spirits are out to get kids. The most famous of these is End of the Wicked (2013) in which child actors "are shown to eat human flesh and murder their parents." If the horror flick proves anything at all, it's that the "Lady Apostle" is certainly no Steven Spielberg or John Carpenter.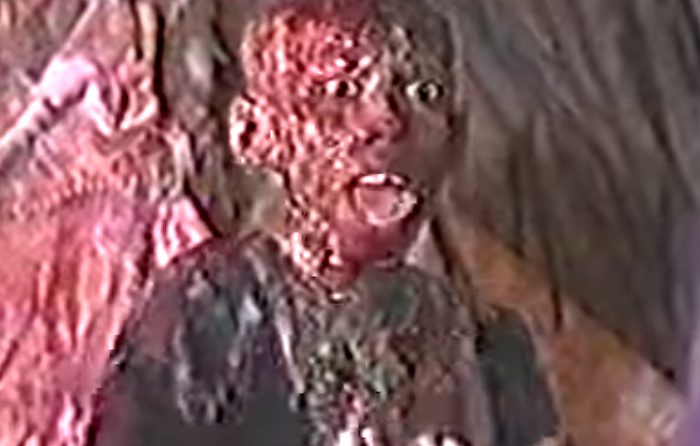 In 2014 Igwe, writing for the Richard Dawkins Association, accused Ukpabio and others like her of "religious barbarity." His article appeared after Ukpabio had sued the British Humanist Association (now Humanists UK) and the Witchcraft and Human Rights Information Network (WHRIN) for exposing her as a dangerous crank. Her lawsuit went nowhere. She had demanded £500 million ($632-m).
But now the litigious charlatan is at it again, and is demanding that Igwe pay her 20 billion Naira (approx. $52.7 million) for making "prejudicial" statements which have impacted negatively on the "internationally acclaimed" film producer's social and economic standing.
On July 11 Igwe received a letter from lawyers acting on behalf of Ukpabio demanding the ludicrous sum. Her lawyers gave Igwe 14 days to retract all articles deemed defamatory, publish an apology in all outlets in which his writings have been published and pay Ukpabio the compensation she believes she deserves.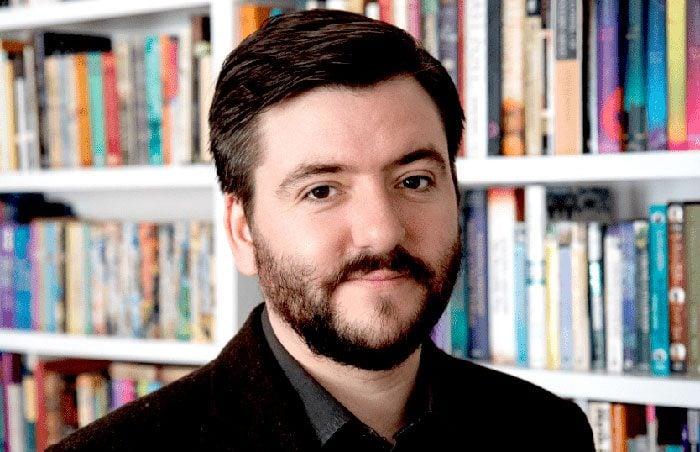 Andrew Copson, above, President of Humanists International, said:
Helen Ukpabio is once again harassing our respected colleague, Leo Igwe. It is clear that Mr Igwe did not write the 'offending' articles. Once before, the courts have recognised that her grounds for pursuing damages against Mr Igwe are nonexistent and we have no doubt that they will do so again.
This refers to the fact that Ukpabio, back in 2009, tried to sue Igwe for 200 billion Naira (more than $1.3 billion), for allegedly "unlawful and unconstitutional infringement on her rights to believe in 'God, Satan, witchcraft, Heaven and Hell fire.'
The lawsuit came after mob of about 150 members from Ukpabio's Liberty Gospel Church attacked Igwe and others during a Child Rights and Witchcraft event in Calabar, Nigeria on July 29, 2009. Igwe had his glases smashed and his bag, phone, camera and a copy of his planned speech stolen. Police finally broke the mob up and arrested one person.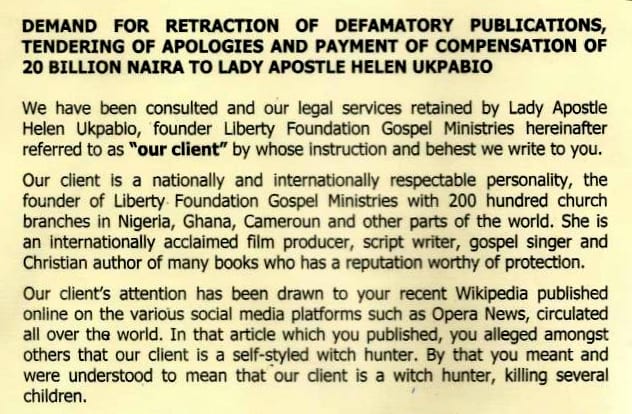 Igwe said at the time:
Ukpabio has repeatedly targeted and persecuted the most vulnerable members of society. She is the one who should face justice and answer for her crimes She should be ready to pay damages to the thousands of children who have been tortured, traumatized, abused and abandoned as a result of her misguided ministry.
In 2014 Ukpabio came to the UK in a bid to expand her witch-hunting empire. It did not go well, and she found herself the target of negative press coverage and calls to have her banned from returning. As a result she was denied a re-entry visa.
While she was still in the UK Gary Foxcroft, of the Witchcraft and Human Rights Information Network, said:
The Home Secretary needs to take urgent action to deport her from the UK, since her presence here is not in the public good.

Her preachings about the existence of child witches in Nigeria have been linked to widespread abuse of child rights, including cases of children being starved, tortured and killed.
In one case, three children aged between three and seven were starved, incarcerated and had hot water poured over them by parents who had just attended one of her sessions.
He added:
Attention needs to be paid to the need to regulate churches so that people like Helen Ukpabio are not allowed to promote views that lead to acts of terror against innocent children.
I should point out that Humanists International is currently running a GoFundMe campaign to support humanist and atheist activists around the world.
• If you'd like to buy me a cup of coffee – and boy, do I get through a LOT of coffee keeping this site active – please click the link below.
I'd love a cup of coffee