SOME years back the satirical bluegrass Texas band, The Austin Lounge Lizards, recorded a song called Susie Rosen's Nose. The opening line is 'mama whatever happened to Susie Rosen's nose? It looked like half a bagel but now it barely shows.'
Well, just the opposite has happened to Jon Ossoff, a Jewish Democrat running for election to the US Senate to represent Georgia. His opponent, Republican Senator David Perdue, stands accused of anti-Semitism for running a crappy Facebook ad that shows Ossoff's nose bigger than it really is.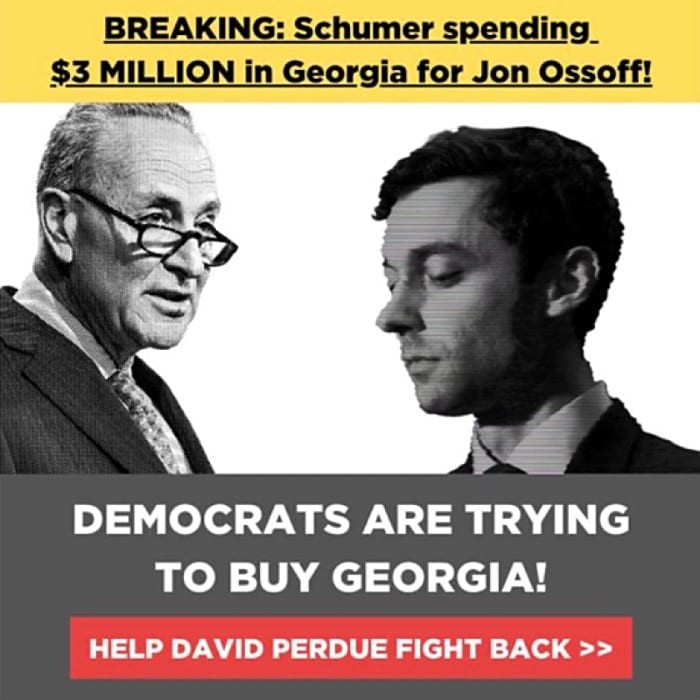 The ad, above, which also features Jewish Senate Minority Leader Chuck Schumer, has now been removed, but the row hasn't gone away.
Haaretz reports that Ossoff's image, adapted from a 2017 Reuters photo of him, was changed by having his nose lengthened and widened, while as other parts of his face stayed the same size and proportions.
The Perdue campaign called the effect "an accident" and said they were removing the ad from the social network.
A campaign spokesperson said in a statement:
In the graphic design process handled by an outside vendor, the photo was resized and a filter was applied, which appears to have caused an unintentional error that distorted the image. Obviously, this was accidental, but to ensure there is absolutely no confusion, we have immediately removed the image from Facebook.

Anybody who implies that this was anything other than an inadvertent error is intentionally misrepresenting Senator Perdue's strong and consistent record of standing firmly against antisemitism and all forms of hate.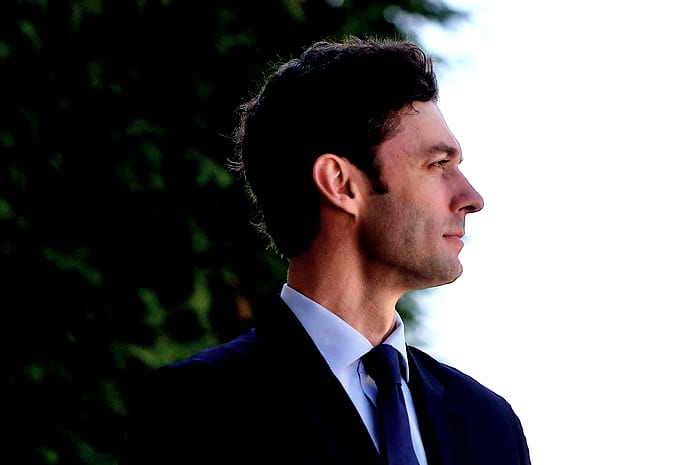 Ossoff isn't buying it. He responded with a Twitter statement that said:
Sitting U.S. Senator David Perdue's digital attack ad distorted my face to enlarge and extend my nose. I'm Jewish. This is the oldest, most obvious, least original anti-Semitic trope in history.

Senator, literally no one believes your excuses. You can start with an unqualified apology to Georgia's Jewish community.
The advertisement had been running since July 22 and had a potential reach of over a million accounts, according to Facebook data. The ad had achieved between 3,000 and 4,000 impressions before it was deleted.
Haaretz pointed out tha depictions of Jews with large noses have been staples of anti-Semitic propaganda since the mid-19th century. In the past two years, political ads attacking Jewish candidates in Connecticut and California have been Photoshopped to make them appear to be holding money, another anti-Semitic trope.
Maurice Meilleur, an assistant professor of graphic design at Iowa State University who also has a PhD in political theory, noted that Ossoff's nose enlargement is not as pronounced as in classic images of Jew-hatred. But he argued that it could still be seen as an anti-Semitic dogwhistle given its juxtaposition with an image of the Jewish Schumer and the claim that the party he helps lead is trying to "buy" the election.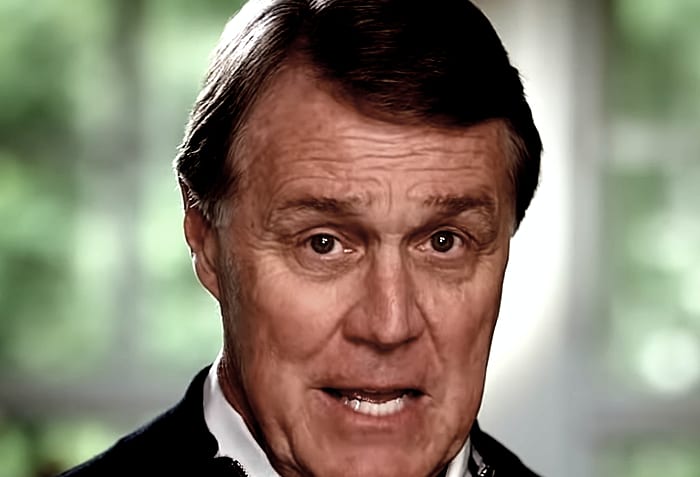 Perdue, above, a first-term senator, and Ossoff, an investigative journalist perhaps best known for an unsuccessful run for Congress in 2017, are in a tight race that could determine the partisan balance of the Senate. The Cook Political Report rates the race as a toss-up.
• If you'd like to buy me a cup of coffee – and boy, do I get through a LOT of coffee keeping this site active – please click the link below.
I'd love a cup of coffee