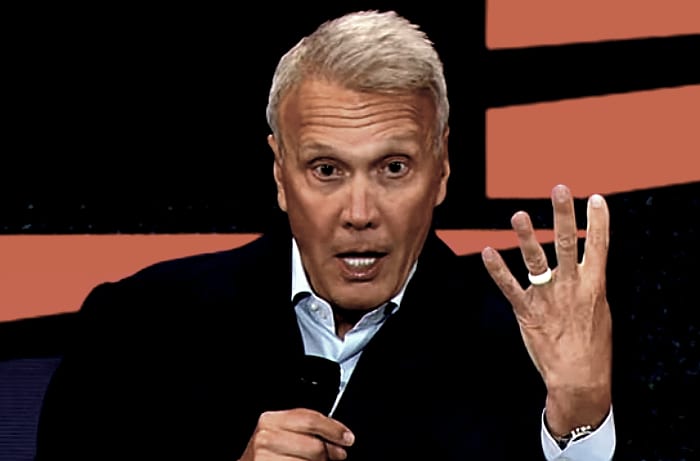 THE Fellowship Church in Grapevine, Texas, led by pastor Ed Young, above, lost no time in posting on Facebook a whole bunch of pictures showing kids at one its 'life-changing' summer camps ignoring social distancing rules and not wearing masks.
But since it was revealed that around 80 attendees had contracted COVID-19, the church appears to be ignoring questions and beating about the bush over its failure to take any precautions against the virus.
On July 23 The Star-Telegram reported that the church did not answer questions about how many children were sent home with symptoms or how many tested positive after attending – and a day later Premier Christian News revealed that as many as 300 children may have been exposed to the virus.
Earlier, blogger Amy Smith posted a screen grab of one of the church's social media posts that shows how social distancing rules were being ignored.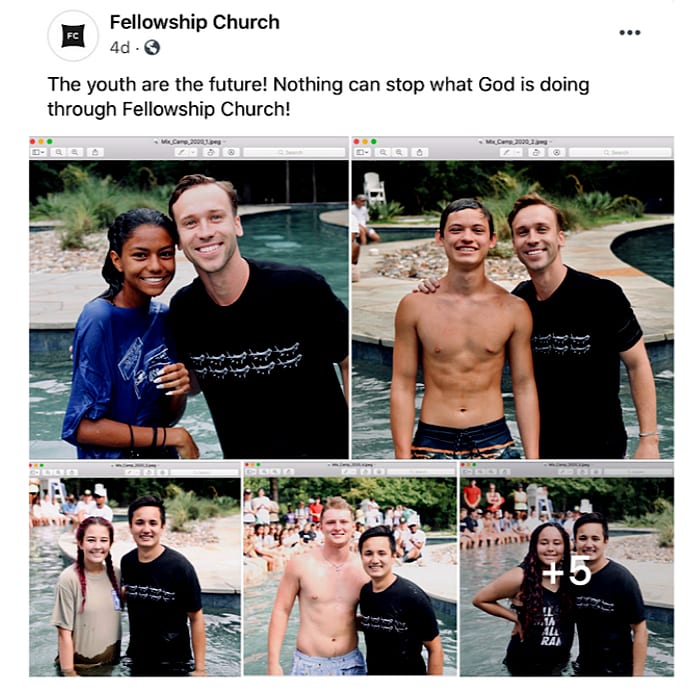 According to Premier one parent said that she did not blame the church for having the camp and took responsibility for the poor decision of:
Sending him when I knew better.
However, the parent also urged the church to:
Take some ownership of alerting people in the community. I chose to send him, but they need to be transparent. They should have contacted everyone. They should have emailed, called, put it out on Facebook …
A Fellowship Church spokesman insisted that the camp followed infection prevention guidelines as laid out by the Centers for Disease Control and Prevention (CDC) and said that staff would call parents if campers started experiencing symptoms or were in close contact with someone who did.
The spokesman said in an email to the Star-Telegram:
This summer, Fellowship Church held several life-changing weeks of camp for kids and students … we followed every single procedure.
Oh yeah, just as the pictures show.
Another parent told the Star-Telegram that she feels like the church's choice to host camps over a five-week period was a business decision.
It was a money maker. I can't see why they would have a camp unless it was to generate revenue. And to make a political stance, that they're not going to live in fear because 'we're the church.'
Premiere reported that another camp, run by the Keystone Church in Keller, Texas, has also come under fire from parents who insist their kids have become ill since attending.
One parent of a 17-year-old attendee who subsequently tested positive for the disease told Fox News she was "angry" at the whole situation.
Every day I think, I really wish I would have put my foot down, I really wish I would have not sent her. But I really had faith that the church would do the right thing.
Tarrant County's chief elected officer, Judge Glen Whitley, said that he was concerned by the lack of safety measures at the camp.
I was very disappointed in the photos that showed little if any wearing of masks. If we're going to beat this thing, we've got to be doing the social distancing, we have to be as concerned about other people's rights as we are about our own.
The state of Texas has almost 400,000 confirmed cases of Covid-19 – almost 100,000 more than the entire United Kingdom.
• If you'd like to buy me a cup of coffee – and boy, do I get through a LOT of coffee keeping this site active – please click the link below.
I'd love a cup of coffee