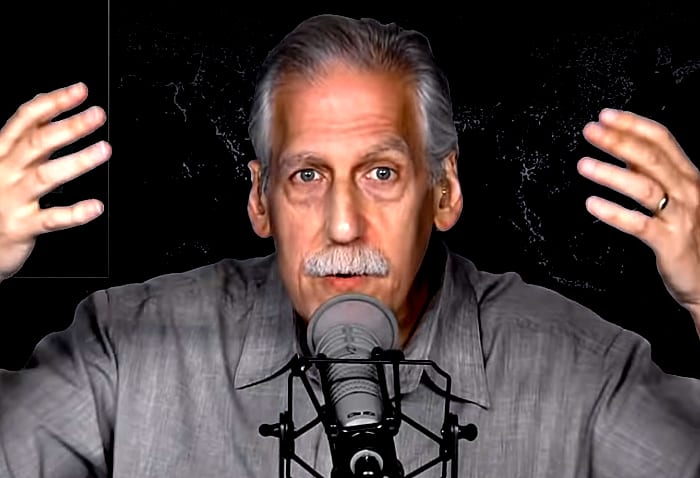 MICHAEL Brown, above, 'widely considered the world's foremost Messianic Jewish apologist,' suggested in a Christian Post op-ed yesterday (Tuesday) that a miracle put Donald Trump in office, and now another is needed to keep him there.

Things are not looking good right now for President Trump. He is trailing Joe Biden in the polls by double digits. He is losing ground in states he won in 2016. And there are a host of seemingly insurmountable obstacles standing against him. Can he win again in 2020 without divine intervention?
Brown, who took the opportunity to tout his latest book – Evangelicals at the Crossroads: Will We Pass the Trump Test? – added:
Now, in the summer of 2020, it appears that Trump's reelection might also require divine intervention.

Not only has Trump been attacked incessantly by the left-wing media for the last four years, but some of his stalwart supporters of the past do not seem to be on his side, The president has also been subject to massive criticism for his handling of the COVID-19 pandemic, with the death toll now over 130,000 and no end in sight. Not only so, but the previously booming economy, which was Trump's strongest hope for reelection, has been severely undercut by the shutdown.
But, but, but … Trump claimed six days ago that the "economy is roaring back," and:
Has added almost five million jobs in the month of June, shattering all expectations … this is the largest monthly jobs gain in the history of our country.
But back to Trump's "miraculous" win in 2016. Brown said:
Thinking back to 2016, things also looked dire for Donald Trump, right up to election day. There was no way he was going to win.

In his book, The Case for Trump, history professor Victor David Hanson notes that, 'Respected polls such as the Princeton Election Consortium on election eve put Trump's chances of victory at 1 percent. In the last twenty-four hours of the campaign, the New York Times, tracking various pollsters models, concluded to its reassured readers that Trump's chances of winning in such surveys were respectively 15 percent, 8 percent, 2 percent, and less than 1 percent.'
And he asked
Do you recall the shock of the newscasters that election night as it became apparent Trump was about to become the next president of the United States? The whole thing seemed so impossible that I actually wrote an article that night titled, 'Donald Trump, President of the United States by the Sovereign Intervention of God.'

I saw no other viable explanation, especially given the fact there had been a number of Christian prophecies over a period of years predicting this very thing.
Of course, that doesn't mean God endorses everything Trump says or does. It simply means that there seemed to be an unusual divine intervention in Trump's election, for better or for worse.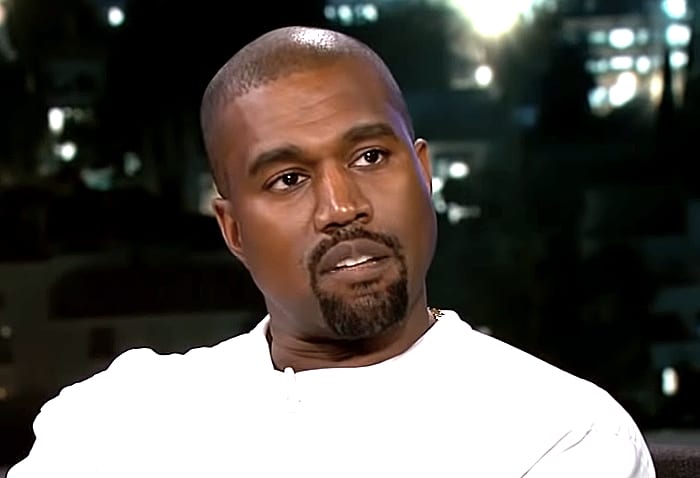 Brown went on to point out that among the obstacles now in the way of Trump's reelection is the prospect of Kanye West, above, who is "done with Trump" and is running for President. His Birthday Party's running mate is Michelle Tidball, an obscure preacher from Wyoming and a "biblical life coach."
Said Brown:
If West is serious, this could also draw Black votes away from Trump (although the same could happen with Biden's Black supporters), since he is such an iconic figure.
Aaah, Kanye West, the billionaire Christian rapper with an awesome intellect who is reported today as saying that he views vaccines as the "mark of the beast and that he was "extremely cautious" of a future COVID-19 vaccine. West also implied he believed that COVID-19 is divine punishment. When asked about a cure for the virus coronavirus cure he responded:
We need to stop doing things that make God mad. They want to put chips inside of us, they want to do all kinds of things, to make it where we can't cross the gates of heaven.
Yup, he sounds crazy enough to to attract a large following of Christian conspiracy theorists. One such supporter is Elon Musk, Tesla founder and CEO. Musk has frequently pushed misinformation and conspiracy theories about the COVID pandemic.
Anyway, back to Brown.
All in all, Trump will have to navigate a very difficult path to reelection, and at this moment in time, without divine intervention from the Lord for His sovereign purposes, his chances do not look good.

But what if God does have a special plan? … Even if there was or will be unique sovereign intervention on behalf of Trump, some would argue that God did this to judge America rather than bless America. That's another subject entirely. This article simply paints a picture of how bleak things look as of early July 2020, with the November elections still four months away … We shall see!
• If you wish to report any typos/incorrect info in this piece, please email me at barry@freethinker.co.uk
If you'd like to buy me a cup of coffee – and boy, do I get through a LOT of coffee keeping this site active – please click the link below.
I'd love a cup of coffee