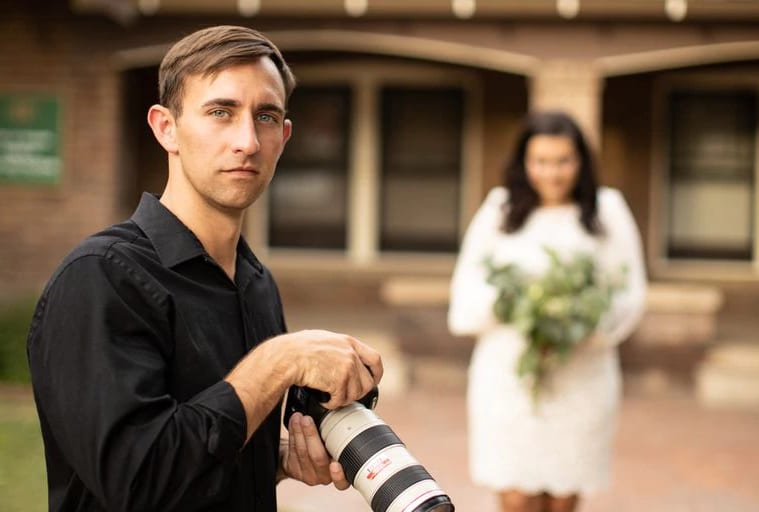 A NEW a new anti-discrimination law – the Virginia Values Act – took affect this week and it's made photographer Chris Herring, above, very, very unhappy.
So unhappy that he launched a lawsuit challenging the Act. The state's Attorney General Mark Herring (no relation) is named as a defendant in a case in which the photographer says makes him face:
An impossible choice: violate the law and risk bankruptcy, promote views against his faith, or close down.
According to the conservative Christian non-profit Alliance Defending Freedom(ASF) which is representing Herring. ADF claims legislators who passed Virginia's law call views like Herrings' "bigotry" and seek to to punish them with:
Unlimited punitive damages to remove them from the public square.
The new law prohibits discrimination on the basis of gender identity and sexual orientation in housing, public and private employment, public accommodations and access to credit.
ADF's Kate Anderson claims Herring serves LGBT clients for brand and adventure shoots but he does not photograph same-sex weddings and feels that doing so would be creating art and sending a message against his beliefs.
Anderson said Herring wants to post a belief statement on his business website, but is concerned that Virginia could levy enough fines to drive him into bankruptcy.
Herring says in the lawsuit:
Because of my faith, I can only photograph consistent with who I am and what I believe. I can only photograph what celebrates God's creation and design for the world. I won't photograph ceremonies that contradict God's design for marriage as something between one man and one woman.
It's unclear whether that's how the law will be enforced. The language says that no one can publish any communication or advertisement to the effect that services of such place would be denied to an individual based on race, sexual orientation or a host of other factors.
The AG's spokeswoman Charlotte Gomer said in an email on Wednesday that his office is reviewing the complaint and will respond in court.
Attorney General Herring believes that every Virginian has the right to be safe and free from discrimination no matter what they look like, where they come from, or who they love. Virginians are finally protected from housing and employment discrimination under Virginia law and Attorney General Herring looks forward to defending the Virginia Values Act in court against these attacks.
The lawsuit echoes another that came out of Colorado a few years ago — which the Alliance Defending Freedom also helped argue. In that case, a baker had refused to provide a wedding cake to a gay couple based on his religious beliefs.
It went to the US Supreme Court and in 2018, justices ruled there was improper religious bias by some Colorado officials against the baker. However, the decision was narrow and left open whether a business owner's beliefs can justify refusing services to people in the LGBT community. Last year, the court declined to take on a similar case that might have provided clarity on the issue.
Filed the day before the law went into effect, the freedom alliance said the Norfolk case is what's known as a "pre-enforcement challenge," allowing citizens to challenge a law before it's enforced against them.
According to court documents, Chris Herring started his company in 2017 and operates mostly in Norfolk and Chesapeake. After initially doing only adventure photography, he expanded to weddings aiming to promote:
God's design for marriage which reflects Jesus' sacrificial relationship to his Church.
Herring said in a news release from the ADF that:
It isn't the state's job to tell me what I must capture on film or publish on my website. My religious beliefs influence every aspect of my life, including the stories I tell through my photography. If you're looking for someone to photograph a red-light district or promote drug tourism, I'm not your guy. … I happily work with and serve all customers, but I can't and won't let the state force me to express messages that contradict my beliefs.
Now how weird is this? There is another photographer in Norfolk named Chris Herring.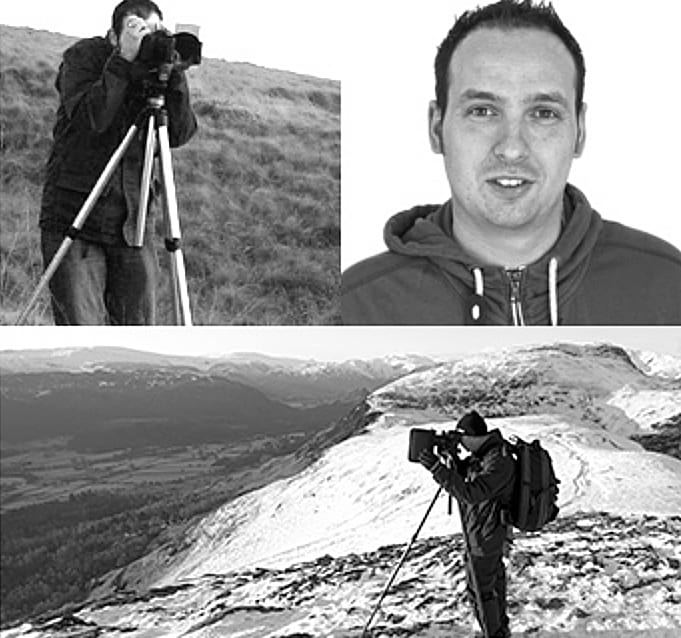 But he's in Norfolk in England. And his middle name is Mark. And he's just told me:
I'd have no problem with photographing gay weddings.
He never knew about the existence of the Virginia Herring until I called him.
• If you wish to report any typos/incorrect info in this piece, please email me at barry@freethinker.co.uk
If you'd like to buy me a cup of coffee – and boy, do I get through a LOT of coffee keeping this site active – please click the link below.
I'd love a cup of coffee