THE Jehovah's Witnesses in Australia have refused to sign up to the National Redress Scheme for victims of institutional child sexual abuse, claiming they can handle allegations from within and don't want to be party to any official probes.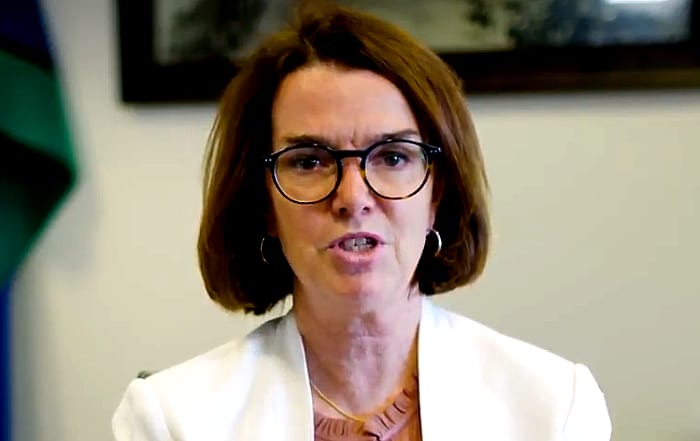 The JWs and five other institutions were given until the end of June by Social Services Minister Anne Ruston, above, to sign up to the scheme or risk losing their charitable status. They could also lose future federal funding.
Ruston was scathing as she urged the organisations to think about the consequences of not joining the scheme.
Think about the reputational damage by you saying, as an organisation, that despite having a history of working with children, despite having applications against your organisation for child sexual abuse, you still refuse to accept your moral obligation and responsibility to come forward and allow these people the small thing of a bit of redress and a small amount of money to acknowledge that they actually have had wrongs committed against them.
The organisation'argued it did not have the "institutional settings" needed to be covered by the scheme.
JW representative Tom Pecipajkovski said:
Jehovah's Witnesses understand that, to date, there have been less than 10 applicants to the redress scheme who have referred to the religion of Jehovah's Witnesses.

Jehovah's Witnesses have responded and will continue to respond directly to individual claims for redress in a caring, fair, and principled manner, taking into consideration the unique circumstances of each claim.

The religion of Jehovah's Witnesses also provides spiritual comfort and assistance to child abuse victims and their families.
A 2018 NBC report about cover-ups and "victim shaming" in what many regard as a cult flatly contradicts Pecipajkovski's words:
In the tight-knit Jehovah's Witness community, outsiders, including authorities, are often viewed suspiciously, according to religious scholars. As a result, accusations of any sort between members of the congregation are typically first dealt with through an internal judicial process – one that requires two witnesses to a crime to prove guilt, a tenet that's in keeping with the Witnesses' strict, often literal interpretation of the Bible.
On September 26, 2018, a jury awarded $35 million to a Montana woman who claimed the congregation covered up the abuse she suffered at the hands of a congregation member.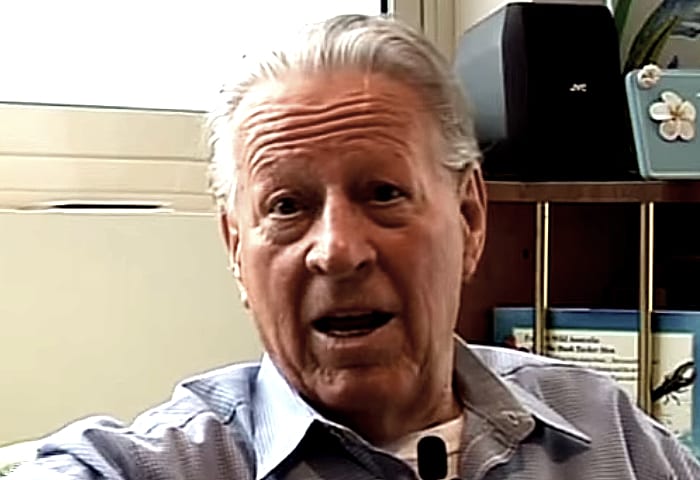 Another outfit which has refused to join the scheme is Kenja Communications which offers "spiritual development" . It was founded by Ken Dyers, above, who has been described as a "cult leader." He committed suicide after he was charged with sexually assaulting children.
Kenja explains on its website why it won't join the scheme:
We deny that sexual abuse has ever taken place at this organisation.

There were lengthy legal proceedings involving allegations against the co-founder of this organisation, Mr Kenneth Dyers, where Mr Dyers was exonerated by the court system and there were no convictions.

Those proceedings took place over 10 years between 1993 and 2002.

Our organisation believes that sexual abuse is abhorrent, and we would not countenance it taking place in the context of our organisation's activities. It is the antithesis of the personal growth and freedom of the individual which we seek to promote and foster as an organisation.

We do not accept that there are genuine claims in this regard, and for that reason we do not propose to participate in The Scheme. We reject the claim that in the circumstances, our conduct is reprehensible. We consider we are acting appropriately and responsibly in our community obligations, and in a society based on the rule of law.
Dyers, according to this report, was charged with 11 child sex offences in 1993 and was found guilty of one count of indecency. He successfully appealed that decision in 2002 and the Crown decided against a third trial.
He was then charged with 22 child sex offences in 2005. He was due to stand trial in 2007 but was deemed unfit and a mental health assessment ordered. Dyers topped himself after new allegations arose.
After publicly being named and shamed for its refusal to join the scheme, the Boys' Brigade of New South Wales contacted the Federal Government today (Thursday) to say it had relented and would sign up.
The organisation is the local arm of an international network that operates children and youth programmes.
It followed an announcement late on Wednesday by the Australian Air League, an organisation for children interested in aviation, that it was also joining.
The four organisations still holding out are the Jehovah's Witnesses, Kenja Communications, the Lakes' Entrance Pony Club and Fairbridge Restored.
• If you wish to report any typos/incorrect info in this piece, please email me at barry@freethinker.co.uk
If you'd like to buy me a cup of coffee – and boy, do I get through a LOT of coffee keeping this site active – please click the link below.
I'd love a cup of coffee