AS the UK edges closer to banning organisations that claim to 'cure' homosexuality, the Northern Ireland-based Core Issues Trust has been feeling the heat more than other faith-based outfit engaged in similar quackery.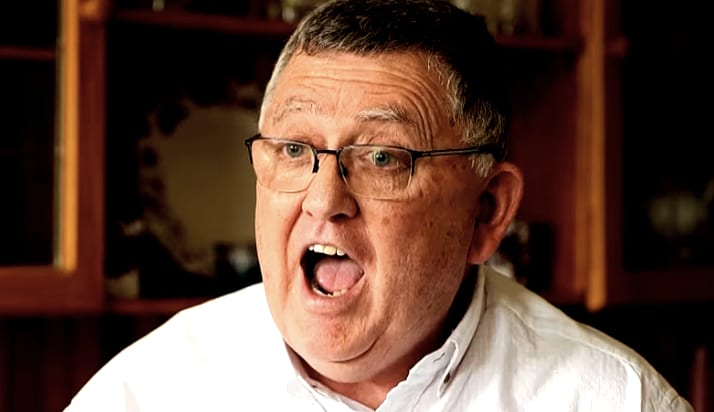 Its latest setback, according to the "ex-gay" who heads CIT – Mike Mike Davidson, above – came this week when Barclays Bank closed CIT account. The move came after companies such as like MailChimp and PayPal took action against the group. Facebook and Instagram have also removed CIT's content from its outlets.
Davidson, according to Faithwire, claimed:
A coordinated campaign has resulted in our ministry coming under immense pressure and key service providers canceling their services, action which we consider to be discriminatory.
Jayne Ozanne, a gay evangelical leading the effort against CIT, has accused Davidson of being:
A practicer and promoter of conversion therapy.
Ozanne, who published a UK survey on faith and sexuality, has asked us to point out that she has in no way been involved in any hate campaigns or death threats against the Core Issues Trust, and has herself been receiving hate mail after Fox News mentioned her.
Her survey had 4,613 respondents, 458 of whom said there had been attempts to change their sexuality. A total of 193 said they had experienced suicidal thoughts and 91 said they had attempted suicide. Twenty-two people reported that they had been forced to undergo sexual activity with someone of the opposite gender.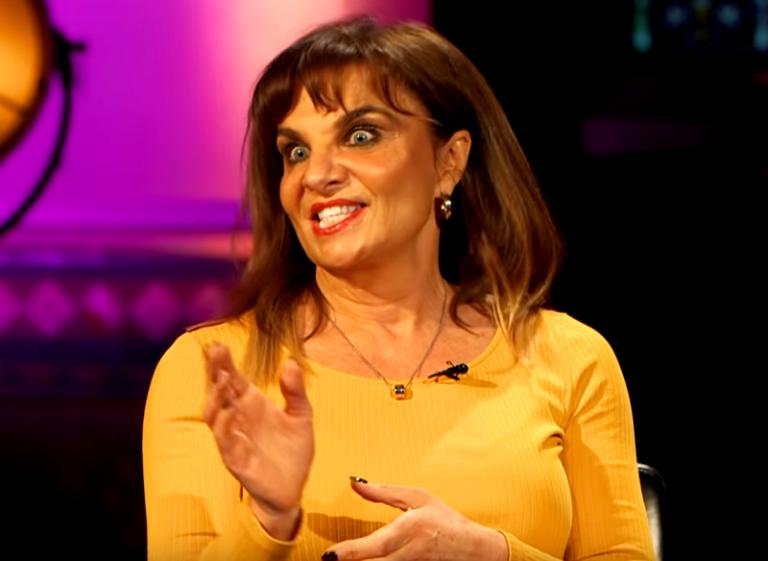 Andrea Minichiello Williams, above, Director of Christian Concern, slammed the LGBT community for waging "a cruel campaign of intimidation and harassment" against CIT.
In a statement to Fox News, Williams voiced concern that this type of "mob rule" could soon impact the Christian community in more significant ways. Renowned for her demonisation of gays and transsexuals, Williams said:
If it is CIT first, it will be churches next. This kind of demonisation and refusing of services to a Christian ministry is reminiscent of how Jewish businesses were treated under Nazi rule.
Wearing her other hat – the demented woman is also Chief Executive of the Christian Legal Centre – Williams said on Christian Concern's website:
If banks and other service providers start to placate social media campaigns by unilaterally terminating their accounts then the UK will be a very difficult place for Biblically faithful Christian ministries.
Christian Concern also reported that CIT has received over 300 nuisance phone calls and numerous hateful messages. Its email address has been signed up to porn sites and other mailing lists.
On social media there has been a campaign of aggressive trolling and dehumanising of CEO Mike Davidson, Trustee Matthew Grech and Co-Worker Kylie Delia. A text message hoped that staff family members are raped and killed. Multiple complaints to social media sites were made about CIT. CIT videos were taken down by Facebook as was the CIT banner. CIT Instagram content was removed. CIT staff were blocked from posting on Facebook and were unable to block trolls.
Christian Concern also pointed out that an outfit associated with CIT – The International Federation for Therapeutic and Counselling Choice – has also had its Barclays account terminated.
• If you'd like to buy me a cup of coffee – and boy, do I get through a LOT of coffee keeping this site active – please click the link below.
I'd love a cup of coffee