THE Pakistani teenager who shot dead alleged 'blasphemer' Tahir Ahmad Naseem last week is fast becoming a national hero, with even police posing for 'selfies' with him.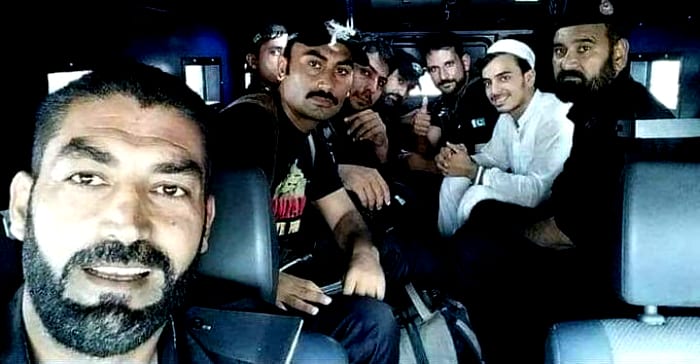 According to this report, as the the 17-year-old teenager – identified only as "Faisal" alias "Khalid" – was being driven to a detention centre on Monday, people showed up in large numbers, particularly attorneys clamouring to represent him. Many were attempting to take photos. As they shouted slogans, they hurled rose petals at him.
Naseem, an American citizen, was arrested two years ago on charges of blasphemy and was standing trial in a Peshawar court.
Reacting to the image, Pakistani human rights activist Gulalai Ismail tweeted:
After lawyers taking selfies with the murderer of Tahir Ahmed Naseem, Peshawar police (Elite Force) also joined the bandwagon of making a celebrity out of a criminal involved in a first-degree murder over alleged blasphemy.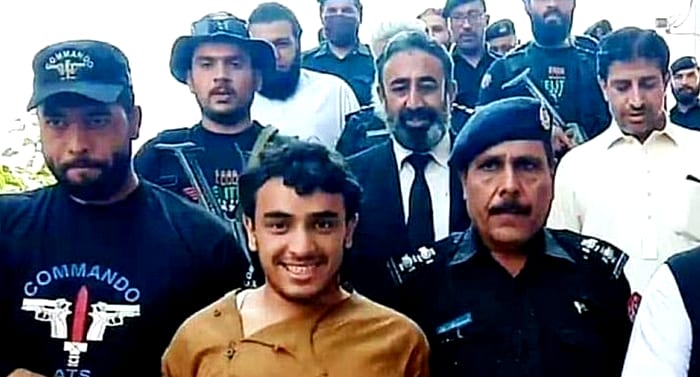 She also use Twitter to say:
Many people are of the opinion that the murderer Faisal (Khalid) was either handed over the gun by police in courtroom or police helped him take gun inside the court. It's disappointing to see Intolerance & violent religious extremism seeped into each & every institution of Pakistan.
She pointed out:
Not a single collective action announced by any political party or any civil society org against the murder of Naseem. Instead, those who condemned the murder, are reassuring people of their Islamic faith …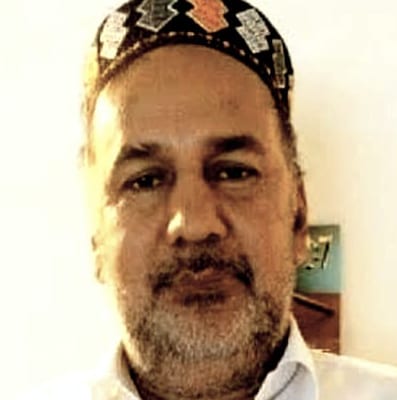 She had earlier posted a tweet condemning lawyers clicking selfies with Khalid.
Naseem had been in Peshawar police's custody since 2018 for having violated sections 295-A, 295-B and 295-C of the Pakistani Penal Code. He was facing charges for allegedly claiming to be a prophet – a violation of Pakistan's strict blasphemy laws that can carry a death penalty.
His murder was condemned by the US Commission on International Freedom. Said Commissioner Johnnie Moore:
Pakistan's blasphemy laws are indefensible to begin with but it is outrageous beyond belief that the Pakistani government was incapable of keeping an individual from being murdered within a court of law for his faith, and a U.S. citizen, nonetheless

Pakistan must protect religious minorities, including individuals accused of blasphemy, in order to prevent such unimaginable tragedies. The authorities must take immediate action to bring Mr. Nassem's killer to justice.
• Please report any typos/errors to barry@freethinker.co.uk
If you'd like to buy me a cup of coffee – and boy, do I get through a LOT of coffee keeping this site active – please click the link below. I
I'd love a cup of coffee