CHILEAN archbishop Francisco José Cox, 86, defrocked in 2018 by Pope Francis years after he was credibly accused of sexual abuse, died yesterday (Wednesday) without ever facing trial.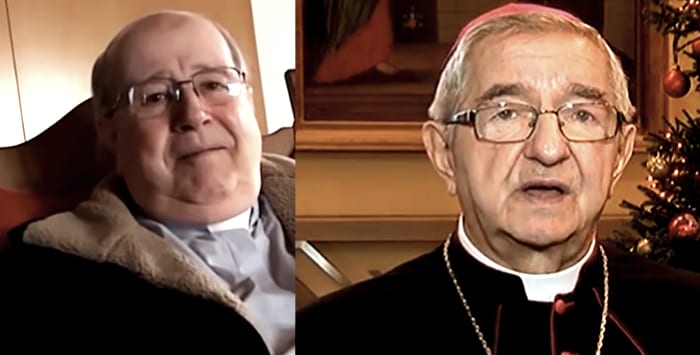 News of Cox's death coincides with a report that the Pope has replaced Polish Archbishop Slawoj Leszek Glodz, 75, who had featured in one of several devastating documentaries about priestly sex abuse and cover-up in Poland.
In the 2019 film Tell No One, Glodzwas shown eulogising a known paedophile priest, the Reverend Franciszek Cybula – personal chaplain to Solidarity leader Lech Walesa – at his funeral despite knowing of his abuse.
Cox's death
The news of Cox's death was announced by the Schoenstatt Fathers, his original religious order.
Their statement notes that in 2018, Pope Francis removed Cox from the priesthood after an investigation conducted by the Vatican's Congregation for the Doctrine of the Faith.
However, due to his age, he remained a lay member of Schoenstatt so that the secular institute would continue to care for him.
The archbishop's resignation was discreetly accepted by the Vatican in 1997. It came five years after a priest made a formal complaint to the bishops' conference claiming he had discovered Cox having sex with a young man.
Yet until 2002, when he began living a life of "penance and prayer" at the request of the Vatican's Congretation for Bishops – first in Switzerland and then in Germany under the care of the Schoenstatt Fathers – Cox remained semi-active, with positions in the Conference of Latin American Bishops as well as at the Vatican.
In 2002, Cardinal Francisco Javier Errazuriz of Santiago de Chile referred to the allegations against Cox as "rumors," but days later released a statement asking forgiveness for those hurt by the retired archbishop's actions.
In 2018, Cox refused to answer questions posed by Chilean news programme, 24 Horas, saying that he couldn't speak:
In this time in which there is great confusion in Chile.
Cox also said that the allegations he faces both in Chile and in Germany of having abused children:
Are not my problem at this moment.
He died with allegations having been lodged against him in the two Chilean dioceses he served, and also in Germany, where he lived between 2002 and 2019, when he was forced to return to Chile.
Glodz replaced
Meanwhile the Pope has named a temporary administrator to run the Gdansk archdiocese after accepting Glodz's resignation.
Abuse survivors have included Glodz in a report identifying two dozen current and retired Polish bishops accused of protecting predator priests in Poland.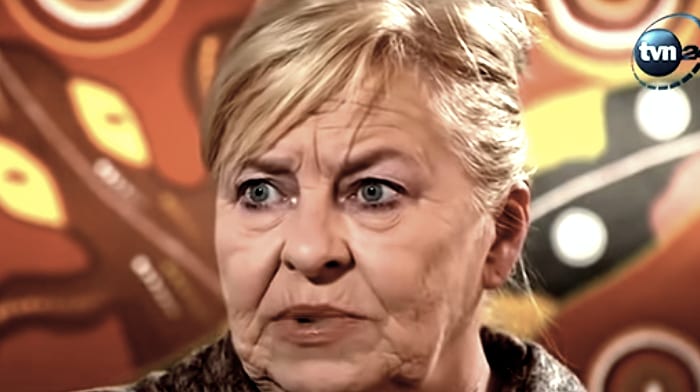 The archbishop had been criticised by prominent Polish survivor Barbara Borowiecka, above, a victim of one of the country's most famous Solidarity-era priests, the late Rev Henryk Jankowski.
A statue of Mr Jankowski in Gdansk was toppled and eventually removed last year following her revelations.
Borowiecka, whose decision to go public with her story helped kick-start reform in Poland, was euphoric when she learned of Glodz's replacement.
I am so, so happy and shocked. I never expected this news, never in a million years.
Hat tip: Stephen Harvie (Cox report)
• Please report any typos/errors to barry@freethinker.co.uk
If you'd like to buy me a cup of coffee – and boy, do I get through a LOT of coffee keeping this site active – please click the link below.