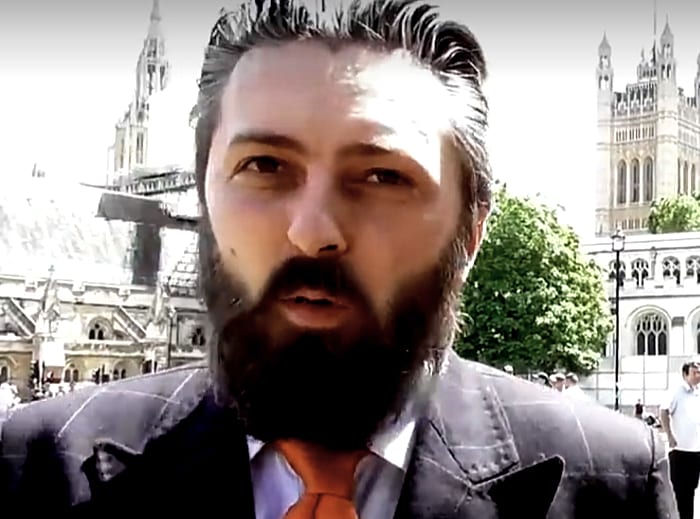 I FIRST became aware of UK-based Rikki Doolan, above, when it was reported in 2017 that he was trying to organise pro-Trump rallies in support of the US President's scheduled visit to Britain.
Writing in 2017 for Vice, James Poulter revealed that Doolan is a personal assistant to Uebert Angel, a "prophet and business coach."
When not hyping Trump's visit or retweeting his boss's business ventures, Doolan posts tweets like "No SIN can OUTWEIGH the sacrifice of JESUS" and "What an HONOUR and BLESSING it is to SERVE God and his Prophet.
For touting Jesus and God, Doolan expected no reward other than a "life in heaven." Instead – "BAM!" – he got himself a set of sexy wheels, which he described here as:
An astonishing gift of a beautiful and classy white Mercedes Benz C class! What manner of Grace is this! The giving hearts of our prophets, only likened to that of Christ Himself.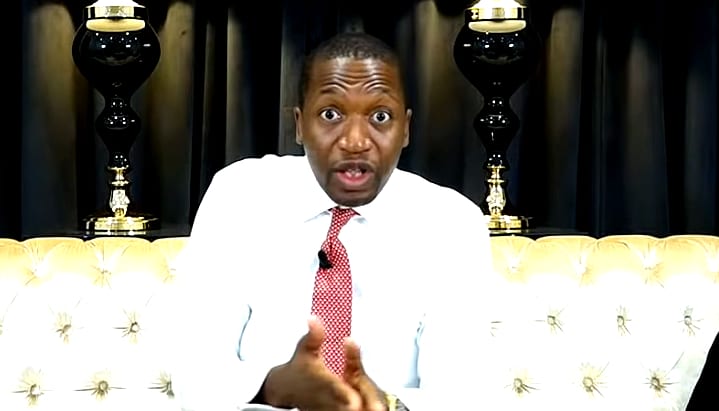 When Doolan and wife Nichola were sent by "prophet" Uebert Angel, above, to a Mercedes dealership to get the car, they thought that it was for a company owned by the preacher, whose net worth is estimated at $60-m. Angel is the founder of Spirit Embassy, a Pentecostal ministry in the United Kingdom.
It was only when they arrived at Angel's 14 acre UK mansion that they were told the car was actually theirs. Doolan took to Instagram and wrote:
We have just been swept up by the hurricane winds and grace of the year of the Record Breaker and this remarkable giving season of prophets @uebertangel and @beverlyuangel!

My wife @realnichola and I are so overwhelmed and speechless at this moment. It was just a ordinary day we were having working hard for the Lord as normal and then BAM! … We give our lives, Labour, and passion up to the Lord Jesus for His majesty reigns forever, we do it expecting no reward but that of our life in heaven…. still then … never did we expect such a gift, such a generosity in our lives, and never before have we experienced this.

Jesus today has used His major prophets to show the world how good He is, how Loving He is, how His heart and spirit of the gift of giving in the way He gave it all for us on the cross: this is a magnificent moment for me and my wife, we will never forget, this shining light in the midst of the worldly madness.

Our prophets are something else… if you don't agree … then our new car will argue you. Don't jealous us just celebrate the glory of God with us!
Being a personal assistant to a mega-rich preacher is be no means Doolan's only calling. He is the founder of an outfit called British Lives Matter, described here as:
A group welcomes "all people of all races" with an effort to "stand together and fight injustices and inequalities under the common identity of being British, living in Britain, or simply supporting British culture and heritage."

Following on from the All Lives Matter protest on June 13th in which thousands of patriots, football lads and British Army veterans took to the streets of London to 'reclaim' the capital from the marxist left and Antifa anarchists, the new movement hopes to unite black and white working-class people across Britain.
The British Lives Matter website adds:
We are proudly a strong democratic country built on Judea/Christian values, and we will not sit back and allow it to be dismantled. This is the time to unite all people of Britain and stand up against the forces that battle our rich and wonderful heritage.​
Oh Lord, won't you buy ME a Mercedes Benz!
Hat tip: Antony Niall
• Please report any typos/errors to barry@freethinker.co.uk
If you'd like to buy me a cup of coffee – and boy, do I get through a LOT of coffee keeping this site active – please click the link below.