DONALD TRUMP'S former lawyer and 'fixer' has a book to sell – and in it he claims that before making it to the White House Trump took the piss out of a bunch of Bible hucksters he'd just met.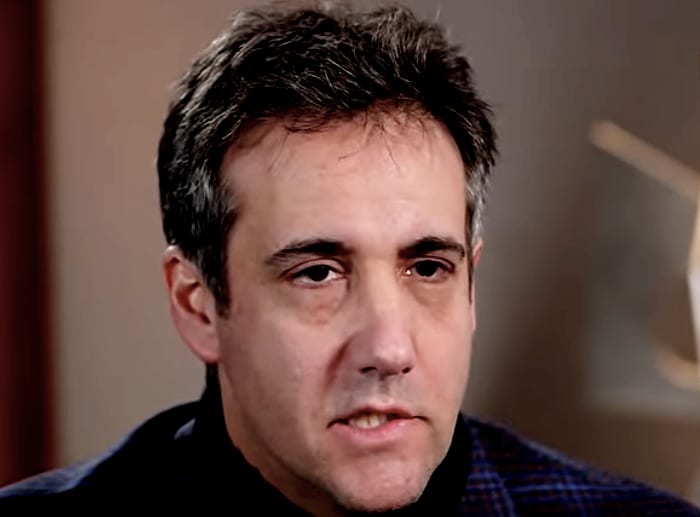 According to this report Michael Cohen, above, who broke with Trump to cooperate with the special counsel Robert Mueller's Russia investigation, is releasing a memoir tomorrow (Tuesday) called Disloyal: A Memoir: The True Story of the Former Personal Attorney to President Donald J. Trump.
It reportedly contains one passage in which Cohen details what he says happened after Trump met with prominent evangelical leaders at Trump Tower in 2016 before winning the presidency.
After the meeting was over, Cohen says, Trump said:
Can you believe that bullshit? Can you believe people believe that bullshit?
Cohen added:
The cosmic joke was that Trump convinced a vast swathe of working-class white folks in the Midwest that he cared about their well-being. The truth was that he couldn't care less.
It's unclear what meeting Cohen was referring to, but Trump did meet with conservative Christian leaders in New York City in June 2016, according to NPR, which was allowed inside the private event.
In various TV interviews up now on YouTube, Cohen says that Trump would go as far as to "start a war" to remain in the White House.
Though Trump – a self-described Presbyterian – was never known for being remotely godly, evangelical Christians overwhelmingly supported him in 2016, with 80 percent of the group voting for him over Hillary Clinton.
Ever since Trump won, in a result that can only be described as America's Dawn of the Dumb, he has buttering up the Christ-addled buffoons by meeting practically all of their demands.
Amazon says this of the memoir:
[Cohen's] book almost didn't see the light of day as government officials tried to bar its publication …

Once Donald Trump's fiercest surrogate, closest confidant, and staunchest defender, Michael Cohen knows where the skeletons are buried.

This is the most devastating business and political horror story of the century. As Trump's lawyer and "fixer," Cohen not only witnessed firsthand but was also an active participant in the inner workings of Trump's business empire, political campaign, and presidential administration.

This is a story that you have not read in newspapers, or on social media, or watched on television. These are accounts that only someone who worked for Trump around the clock for over a decade – not a few months or even a couple of years – could know.

Cohen describes Trump's racist rants against President Barack Obama, Nelson Mandela, and Black and Hispanic people in general, as well as the cruelty, humiliation, and abuse he leveled at family and staff. Whether he's exposing the fact that Trump engaged in tax fraud by inflating his wealth or electronic fraud by rigging an online survey, or outing Trump's Neanderthal views towards women or his hush-money payments to clandestine lovers, Cohen pulls no punches.

He shows Trump's relentless willingness to lie, exaggerate, mislead, or manipulate. Trump emerges as a man without a soul – a man who courts evangelicals and then trashes them, panders to the common man, but then rips off small business owners, a con man who will do or say absolutely anything to win, regardless of the cost to his family, his associates, or his country.

At the heart of Disloyal, we see how Cohen came under the spell of his charismatic "Boss" and, as a result, lost all sense of his moral compass.

The real "real" Donald Trump who permeates these pages – the racist, sexist, homophobic, lying, cheating President – will be discussed, written about, and analyzed for years to come.
And, for all that, evangelical Christians who view Trump as the next best thing to the Second Coming of Jesus, will still vote for him come November. In fact, given the current state of America, it might even boost his popularity among growing armies of white supremacists, anti-vaxxers, climate change deniers … and Trumpistas wearing COVID-19 face masks with gun pockets.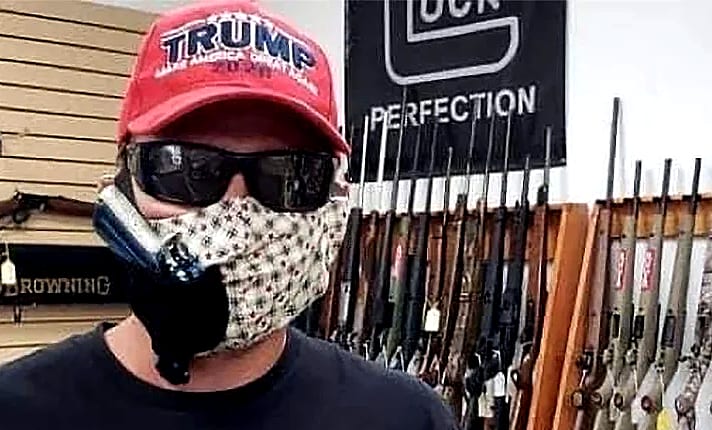 • Please report any typos/errors to barry@freethinker.co.uk
If you'd like to buy me a cup of coffee – and boy, do I get through a LOT of coffee keeping this site active – please click the link below.
I'd love a cup of coffee