NEW regulations in Northern Ireland allow gay couples, for the first time, to get married in church. But given the province's history of deep-seated religious hostility towards LGBT communities, why on earth would they want a a church wedding?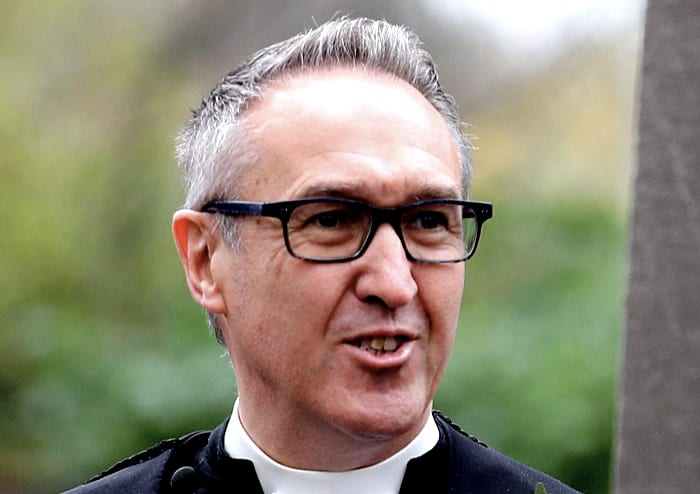 Hostility to same-sex unions was demonstrated most recently by Rev Daniel Kane, above, Convener of the Presbyterian Church in Ireland's Council for Public Affairs.
While welcoming the fact that churches will legally be allowed to refuse to conduct gay weddings, he says the law doesn't go far enough, and that faith-based businesses such as bakers and florists should have the right to refuse to serve gay people.
The Marriage and Civil Partnership (Northern Ireland) Regulations 2020 were laid before Parliament in July and came into force on September 1.
Kane said:
We have consistently opposed the redefinition of marriage, and therefore as a church, we welcome the fact that the regulations acknowledge in law the right of PCI, and other religious bodies, to maintain its position and not undertake such ceremonies.

We therefore regret the fact that these regulations prevent local businesses, such as florists and photographers, from separating their business practices from their right to manifest their religion in practice and observance. The same could be said of those employed by local authorities and other public bodies.
Back in February it was reported here that the planned regulations:
Do not allow [registrars] to refuse to marry same-sex couples, even if they have a religious objection to doing so, mirroring the position in the rest of the UK.
Also that the planned op-outs:
Will not apply to service providers that are not religious bodies, such as hoteliers, wedding photographers and florists.
Again, the government said:
This is in line with wider equality law … which requires that service providers do not discriminate on grounds of sex or sexual orientation.
Kane, minister at West Church Presbyterian in Ballymena, said that in an increasingly pluralist society:
Creative ways should surely be found to facilitate reasonable accommodations that properly value the role of conscience in the public square. I am thinking, for example, of a civil registrar, who may not wish to officiate at a same-sex marriage ceremony.

If such a case arose, surely a local council could provide alternative arrangements to protect that employee's freedom of conscience, whilst not frustrating the legal right of individuals to avail of the new legislative provisions.
He went on to say:
To compel people of faith to compromise their strongly held religious convictions, or indeed force people of faith out of valuable roles in our community, runs contrary to what we all desire – an open and tolerant society where everyone can play their part.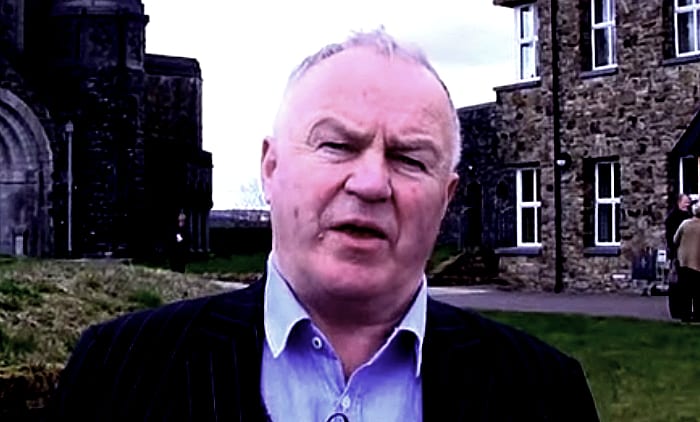 However, Rev Chris Hudson, above, minister at All Souls' Belfast and Moderator of the Non-Subscribing Presbyterian Church of Ireland, said this week:
It's great news for couples who wish to celebrate their marriage in church, embraced by family, friends and the love of God. I have already been speaking to a number of couples who have been waiting for this day so they can finally have the church wedding that they have longed for. Autumn wedding bells will be ringing in Belfast.

Until now, this legal right has been denied to churches, ministers like me, and same-sex couples of faith in Northern Ireland.

I want to pay tribute to the activists of Love Equality, Amnesty International and the LGBT community, who have led such a positive, love-filled campaign and ensured that no-one would be left behind in the fight for equal rights for all.

Last year it was reported that church weddings were on the decline in N Ireland, giving way to a surge in demand for humanist ceremonies.
Humanists UK, the accrediting body for celebrants who are able to carry out legally-recognised ceremonies in N Ireland, says humanist weddings are different from many other more traditional civil ceremonies because they are intended to be entirely hand-crafted and reflective of the couple's humanist beliefs and values.
Stewart Holden, head of the humanist celebrant network in N Ireland, said more and more couples were becoming interested in humanist weddings, particularly after attending one as guests.
Many people in Northern Ireland still say on paper they are a Catholic or a Protestant … but in practice they have no interest. When it comes to picking where to get married they think: 'Do we really want to get married in a church?'

People are doing it for many reasons. With a humanist ceremony you can really celebrate the couple.

People come along to a humanist wedding and they see it for themselves or they hear it from a friend – they see people laughing and crying at various points in the ceremony – and they think: 'Why don't we look at the humanist option?'
Although the new legislation came into force on September 1, the earliest date for a same-sex religious weddings in NI will be September 29.
• Please report any typos/errors to barry@freethinker.co.uk
If you'd like to buy me a cup of coffee – and boy, do I get through a LOT of coffee keeping this site active – please click the link below.
I'd love a cup of coffee