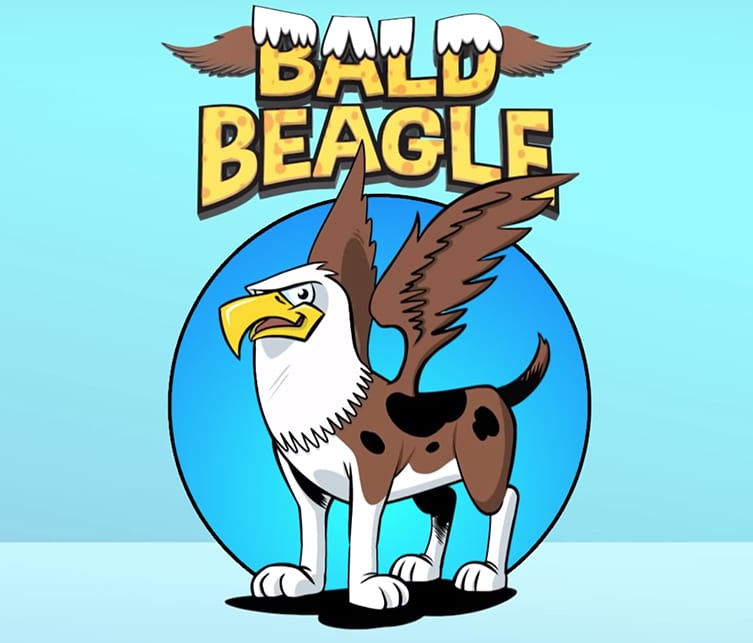 MEET Bald Beagle. He's a character recently created by the American Center for Law and Justice (ACLJ), an outfit founded in 1990 by televangelist Pat Robertson to oppose the work of the American Civil Liberties Union.
Bald Beagle, according to this report, is the mascot for a new kids' YouTube channel.
Part puppet show, part Schoolhouse Rock, with a God-and-country twist, the new series will be aimed at telling the 'great and sometimes complicated history of our nation.'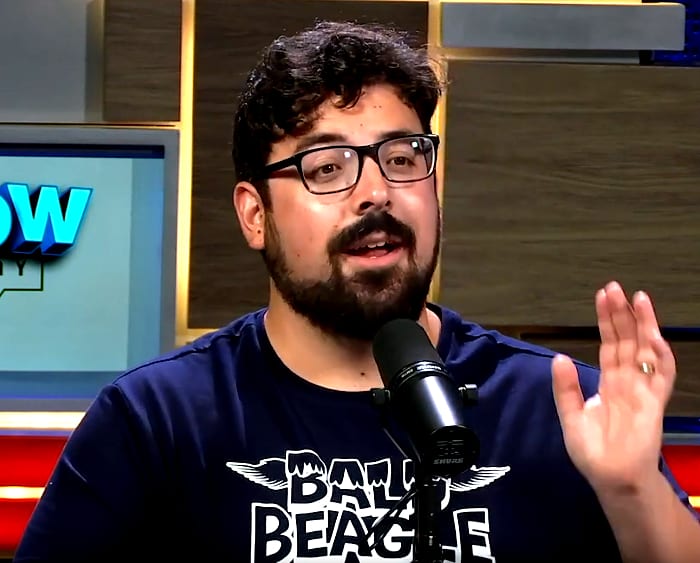 A Bald Beagle promotional video features a puppet of George Washington along with Logan Sekulow, above, who hosts his own daily "flag waiving (sic), God praising, trail blazing" radio show, The Logan Sekulow ReProgram.
His dad Jay Sekulow has been Chief Counsel of the ACLJ since 1991. As a member of President Donald Trump's legal team, he served as lead outside counsel for Trump's impeachment trial in the United States Senate.
In the video, the Sekulow sprog warns about political leaders and others who:
Want to abolish history classes. They want to erase American history from classrooms and from textbooks. That's why now, more than ever, we need to be honest and educate our kids on who founded our country, how government works, and what, even as a kid, they can do to protect it,
The series will undoubtedly make Trump cream his panties. On September 17, the Orange Clown made similar claims about American history being under threat. Speaking at the National Archives Museum, Trump vowed to counter what he called an emerging classroom narrative that "America is a wicked and racist nation."
Trump promised to promote what he called:
Patriotic education.Our youth will be taught to love America with all of their heart and all of their souls.
The website for the Bald Beagle series says:
We're committed to making kids smile, sing, and laugh while also teaching them about our country's important and often inspiring history. Bald Beagle will also present lessons of the faith and moral principles that our nation was founded on and so many of us still share today.
The nonprofit, which took in $52.5 million in donations last year, is currently soliciting cash from supportive "patriots" for production costs. No date has been set for the series to air, and the ACLJ did not respond to a request for comment.
A third Sekulow, Jordan, Executive Director of the ACLJ, said the series is:
A response to the ongoing Far Left attacks on U.S. history.
The website for the new channel assures parents and grandparents that:
They can rest assured that their kids are being taught fundamental truths – not being exposed to some extreme, subversive agenda,
The outfit has also launched a petition:
To protect American history and monuments from Cancel Culture.
In case you didn't know, the Sekulows have used charities as gravy trains to enrich themselves to an obscene degree. According to this report, The Washington Post revealed that Sekulow's nonprofits:
Brought in nearly $230 million in charitable donations from 2011 to 2015 – and millions of those dollars ended up going to the members of the Sekulow family or their companies …"
• Please report any typos/errors to barry@freethinker.co.uk
If youB'd like to buy me a cup of coffee – and boy, do I get through a LOT of coffee keeping this site active – please click the link below.
I'd love a cup of coffee