A MOVE by the new Mayor of the Kent borough of Swale to scrap the post of council chaplain has been described as 'rubbish' by the priest whose services have been dispensed with.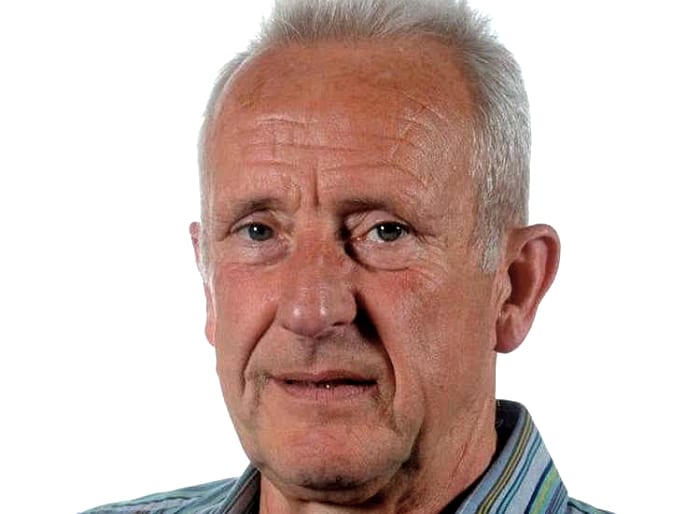 The reason given by Mayor Paul Stephen, above, for ending a 50-year-long tradition of having a chaplain was that post does not align with the council's policies on equality and diversity. According to this report, Stephen, above, said:
Following last year's elections the coalition passed an equality and diversity motion and as Mayor I have the option to employ the services of a chaplain to say prayers at full council meetings.

As we live in a multi-faith society, myself and a large majority of the coalition decided that employing the services of just one faith was not in-keeping with the equality and diversity motion.
A council insider revealed that the decision had been taken because the general view at the council was that "religion and politics don't mix."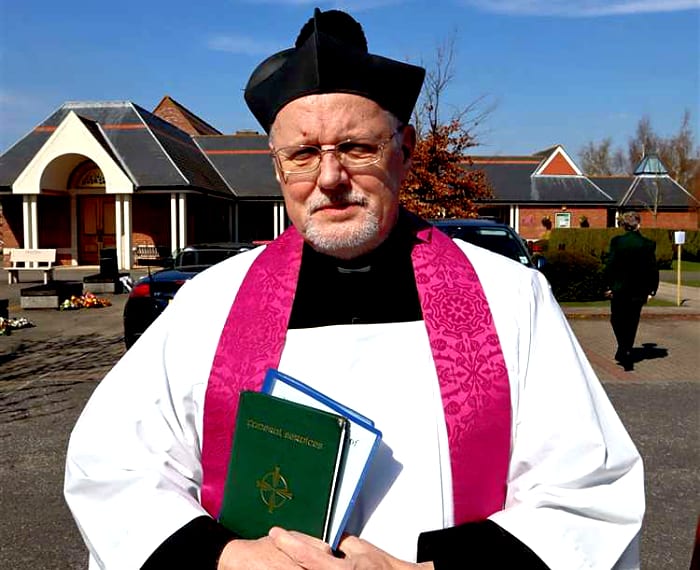 The outgoing chaplain, Rev Fr Colin Johnson, above – appointed under the former conservative Mayor Ken Ingleton – said he was outraged by the decision. He huffed:
I've never heard such rubbish in my life. I will be taking this up with the new Bishop of Dover the Rt Rev Rose Hudson-Wilkin. She was chaplain to the Speaker of the House of Commons John Bercow. I bet she wouldn't agree politics and religion don't mix.

The Archbishop of Canterbury Justin Welby has never shied away from politics, either.
According to this report, the Rev Cindy Kent of Minster Abbey, added:
I'm sad to hear the role of mayor's chaplain will be axed. The new mayor will need as much help as he can get from as many different sources as possible.

The chaplain is also there to lead the community at civic services like Remembrance Sunday. To say religion and politics don't mix is invidious since Jesus was frequently with the leaders of His day and entered into some interesting discussions with them.
She offered to become the new mayor's chaplain:
I would would enjoy having robust discussions with him.
In a statement, Cllr Stephen said that the council had taken the decision to discontinue to the role because:
Employing the services of just one faith was not in-keeping with the equality and diversity motion.
If faith-heads are furious over Stephen's move, they'll despair of the fact that the Mayor gives yoga classes. This from Swale Borough Council's website:
Paul moved to Tunstall, Sittingbourne in 2005 after meeting his future wife Sarah on a yoga retreat in Majorca. Yoga is a very important part of both their lives, which led them to both train as yoga teachers from 2007 – 2011, and they still teach yoga in the Sittingbourne area.

In recent years Paul helped run a yoga charity along with Sarah and other well known teachers. It raised money in the UK and Europe for yoga projects in areas of conflict in the Middle East.
According to Christian Ministries International, Christians should give yoga a wide berth:
If you're a Christian who has mistakenly gotten involved in the practice of yoga, we strongly encourage you to stop now. There is no excuse for staying involved in a pagan religious activity created to tap into demonic spiritual forces. The practice of yoga is contrary to our calling to honor God with our bodies; and it runs counter to our admonition to be salt and light to the world. Christianity and yoga do not mix!
• Please report any typos/errors to barry@freethinker.co.uk
If you'd like to buy me a cup of coffee – and boy, do I get through a LOT of coffee keeping this site active – please click the link below.
I'd love a cup of coffee