IT'S one of the the oldest lies ever told: 'Hand over your cash and God will make you rich.' And then comes the wailing and gnashing of teeth as religious suckers wake up to the realisation that they'd been conned.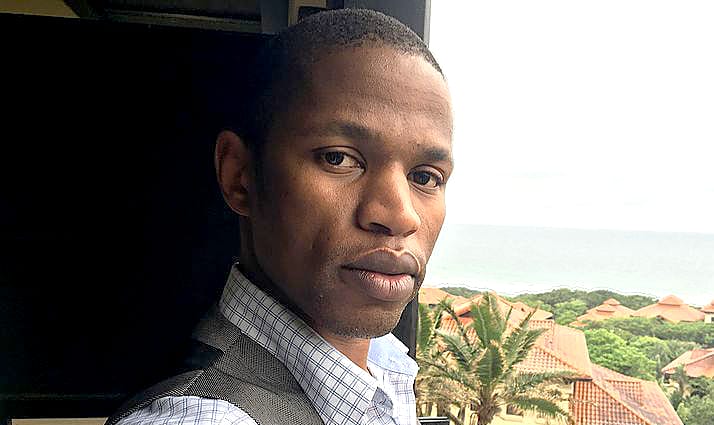 In the latest retelling, South African-born "pastor" Dennis Mbongeni Jali, above, and two cohorts – John Erasmus Frimpong and Arley Ray Johnson – face lengthy jail sentences for wire fraud, securities fraud, and money laundering involving more than $28-m. They were arrested in Maryland.
According to this report, FBI Special Agent in Charge, Jennifer Boone, said:
They used the victims' hard-earned money for luxury cars, private jets, and family vacations while the victims ended up with false promises and empty hopes.
Jali, Frimpong, and Johnson allegedly scammed around 1,200 investors in a Ponzi scheme. The victims including nurses, accountants, engineers and car dealership managers. Many were African immigrants.
NBC later reported that Jali presented himself as a pastor who was also an expert trader and a self-made millionaire.
The lawsuit states:
Jali preached at local churches, including the church Frimpong attended, and solicited investments from parishioners during church services.
According to the indictment, the three men operated as fake pastors under Jali's company, The Smart Partners LLC, or "1st Million." It also stated that the accused:
Told prospective investors that 1st Million's work was in furtherance of God's mission as it helped churches and their members achieve personal wealth and financial freedom.
Jali faces up to 10 years for each of three counts of money laundering, and the trio collectively face:
Up to a maximum sentence of 20 years in federal prison for a wire fraud conspiracy and for each count of wire fraud; a maximum of five years in federal prison for a securities fraud conspiracy and a maximum of 20 years in federal prison for each count of securities fraud.
Last year, Jali, 34, of the Holiness Revival Movement of SA, was arrested in South Africa and released on R30,000 ($1,800) bail. He was facing charges of defrauding South Africans.
In this video, Jali is seen speaking on the phone to a potential victim, saying he's "a son of God" who gives vast amounts of dosh to missionaries and churches.
According to this report, "1st Million Dollar" had satellite offices in Florida and elsewhere. Frimpong served as the company's Chief Marketing Officer. Johnson was its Chief Operating Officer.
Jali, Frimpong and Johnson attended church functions to recruit investors and tried to portray themselves as religious men:
More interested in the philanthropic financial freedom of others than personal financial gain.
The defendants persuaded "numerous" victims to pay them in wire transfers, cheques and cash under the false pretense that their money would be invested in the foreign exchange and cryptocurrency markets, US Attorney Robert Hur's office said in a news release.
Their company offered contracts that guaranteed investors monthly rates of return ranging from 6 percent to 35 percent of their initial investments "regardless of market volatility."
• Please report any typos/errors to barry@freethinker.co.uk
If you'd like to buy me a cup of coffee – and boy, do I get through a LOT of coffee keeping this site active – please click the link below.
I'd love a cup of coffee