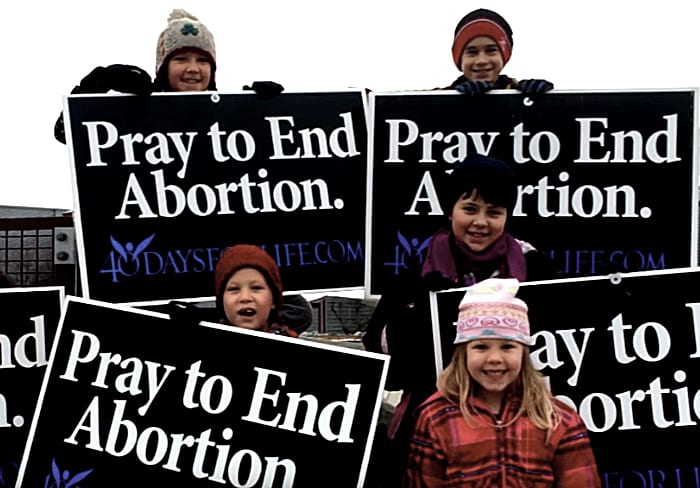 THEY call themselves 40 Days for Life, but they do a lot more than pray for an end to abortion.
Known in the US for aggressively harassing women who want to have a pregnancy terminated, they have exported their terror tactics to the UK where they are branding women "murderers" and distributing leaflets containing medically false information – including the erroneous fact breast cancer is caused by abortions.
According to The Independent, 40 Days for Life intends targeting clinics for 40 days.
The British Pregnancy Advisory Service (BPAS), the UK's largest abortion provider, warn their tactics put women and abortion clinic staff at risk of catching coronavirus.
Rachael Clarke, of the British Pregnancy Advisory Service, said:
Anti-abortion groups stand outside clinics not to change the law but to pressure and harass individual women who are trying to access the healthcare they're guaranteed under the law. These women deserve to access this care without being followed, lied to, and frightened by groups of people who place their own beliefs above compassion and care for women in the most difficult of circumstances.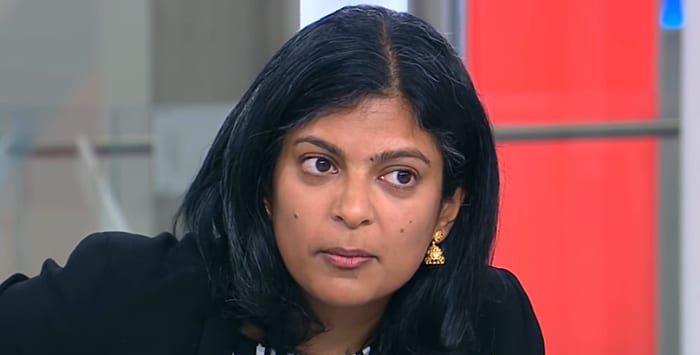 The launch of the group's campaign coincided with an attempt last Friday Labour MP Rupa Huq, above, to introduce a new bill seeking to establish buffer zones outside abortion clinics.
Regrettablly the bill, which would have criminalised harassment of women by fanatics was axed before it reached the second reading after an objection was lodged by government whip Rebecca Harris.
In response to the latest bill failing to progress, Right to Life UK's spokesperson Catherine Robinson said:
It is good news that this radical abortion clinic censorship bill has failed to pass through the Commons. This is often the case with Ten Minute Rule Bills, however, the extreme changes proposed in this particular Bill were very worrying.

Sadly, this is unlikely to be the last we hear from the abortion lobby. While this Bill is very unlikely to become law, the abortion lobby will likely be back very soon with their next attempt to criminalise support outside abortion clinics.

By attempting to restrict women facing unplanned pregnancies from receiving compassionate, emotional and practical support, the 'pro-choice' lobby reveal their opposition to real choice for women and revealing they're really just pro-abortion.

Many babies are alive today because their mothers were able to receive the help they needed outside of an abortion clinic.
Last week, and prior to the legislation failing in the Commons, Rachael Clarke told The Independent:
Despite what the government has said before, these protests are not small scale or local problems. More than half of all women who had an abortion in 2019 had to go to a clinic targeted by these groups. It is essential that new legislation is passed to protect women's privacy and their ability to access healthcare without harassment.
Example: A teenager needing an abortion, who encountered anti-abortion campaigners in Brighton last Autumn, said one woman called her a "murderer":
Another woman, who came across them in Bournemouth during Lent earlier in the year, added:
They were pacing outside, making comments and abusively pressuring people to leave. Literally came up to the car and waited for us to get out to make comments.
One woman, who encountered 40 Days for Life protesters in Leeds last year, said:
They were waiting outside the entrance to the centre, holding signs of foetuses and horrible language about being a killer. It made me really angry and upset. I drove myself to my appointment and had to turn in to the car park with them watching me. I wanted to get out of my car and shout at them! It made me feel violated and unsafe.
Abortion clinics in London, Birmingham, and Swindon have already been forced to call police to report protesters for infringing social distancing regulations during the public health crisis.
Richard Bentley, Managing Director of Marie Stopes, a leading UK abortion provider, told The Independent their staff have been "working round the clock" to ensure services remain open in the wake of Covid-19 restrictions and it is "disgraceful" this is being "undermined by a radical minority group" intent on refusing women basic healthcare.
These groups are always a concern for our teams, who witness the cruel tactics they use to turn women away from clinics and during a global pandemic their behaviour is quite simply putting lives at risk. Women are subjected to graphic imagery, told they are going to hell and handed plastic foetuses and insidious leaflets that address them as 'Mum'. During 40 Days for Life, this intimidating behaviour can escalate still further, with groups besieging clinics for 12 hours at a time.

Ealing council put a stop to this kind of abuse with the country's first ever buffer zone around our West London clinic, transforming women's experience and virtually eliminating all incidents of harassment and today Manchester council is working hard to do the same. But until that happens women will continue to be targeted.

We are a firmly pro-choice nation, but sadly, a small minority of people believe otherwise and would like to see the country take a backwards step on the issue. These groups should not have a free pass to harass women they don't know, invade their space and block their right to healthcare. While we respect and support the right to free speech, we are adamant that protests should never be at the expense of a woman's right to legal health services.
Rupa Huq said:
Even in the midst of a pandemic that has killed over 41,000, so-called 'pro-life' protesters remain hellbent on breaking the rule of six in order to intimidate vulnerable women. Their actions are disgraceful and expose their hypocrisy.

It's unacceptable that women cannot freely present themselves for healthcare, over 50 years after abortion was made legal. Service users are still barraged with medically inaccurate foetus dolls, handed misleading literature, called 'mum' and threatened with eternities in hell. It's the same old tactics, designed to bully women who are simply accessing the services they are legally entitled to.

We need buffer zones across the UK to protect service users from such tactics. This would not curtail the rights of anyone to demonstrate against abortion – just not at the gates of a medical facility.
• Please report any typos/errors to barry@freethinker.co.uk
If you'd like to buy me a cup of coffee – and boy, do I get through a LOT of coffee keeping this site active – please click the link below.
I'd love a cup of coffee